Retail Design is the practice of creating engaging retail spaces. It's about creating spaces in which consumers will want to shop and ultimately make a purchase. If the experience in store is good it will hopefully encourage return visits which will in turn maximise sales. Often the store will be an extension of a company or brand and as such will need to reflect the same look and feel as every other consumer touch point.
The designer will discuss the brief with the client and will then provide 2D and 3D designs that reflect this, while pulling together lots of different components such as:
Branding
Shop Front
Visual Merchandising
Signage and Navigation
Lighting
POS
Fixture Design
Material selection
Keeping consumers' attention
The store front needs to capture the shopper's interest in seconds. Window schemes need to be attention grabbing but also practical and simple. This is so they can be changed every 4 -6 weeks to support ever-changing marketing campaigns. Once in store good retail design will navigate shoppers around the store. This is called the "Shopper Journey".
The intention is to deliberately influence and interrupt their journey with messages, products or displays they want the shopper to see. Working with the client, it is crucial to understand the key messages they want the shopper to receive. Fixtures must complement the overall design, be easy to shop and demonstrate product features, benefits and price.
Lighting levels can be used to create mood or highlight specific displays. Signage may be needed to navigate shoppers to different areas of the store, differentiate between product categories or to communicate information. The shopper will hopefully have an enjoyable experience when all these details are executed well. As a result, they will want to spend more time in store. They should leave with increased brand awareness and hopefully a purchase.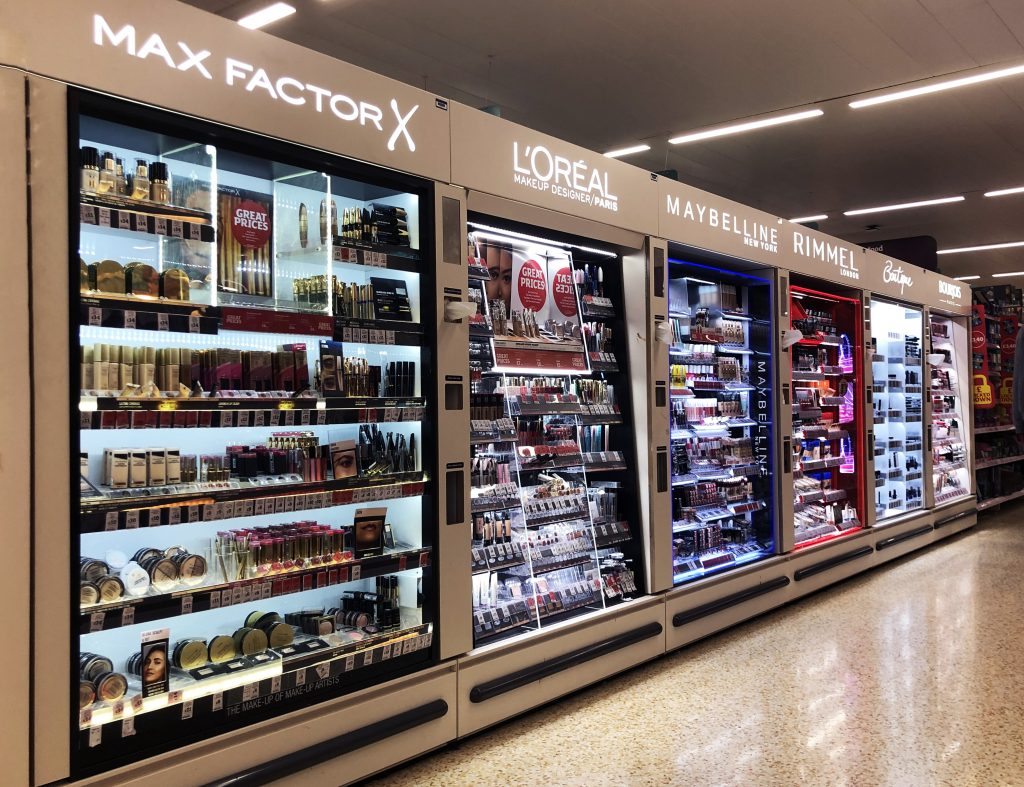 Staying on trend
Retail designers must be aware of the up to date trends in retailing. Stores are now competing with online shopping so retail design needs to offer a point of difference, an alternative that is more immersive and experiential. Companies are looking for creative ways to make the shopping experience more memorable. Examples of this include the incorporation of technology. With interactive displays and augmented reality consumers can try out and learn about products before they buy. Online touchpoints and self-checkouts are often worked into the store design so shoppers can buy online. Check out this page for more exciting developments in technology in retail stores.
Let's get social
Retail design must also consider the store environment as a space for social interaction. Very often nowadays shoppers are being incentivised to visit stores to engage with special events and experiences. Retail designers will often need to adapt concepts for different spaces such as concessions and pop up shops. These spaces will present different challenges and considerations due to their different size restrictions, permanence, target audience and location.
A retail designer will also need to have a good knowledge of health and safety building restrictions, sustainability and environmental considerations. Once the concept is realised, a retail designer will often need to work with marketing and project management teams.
If you are looking for a career in retail design then the most traditional route is via a retail design degree. And of course, if you want to find out more about what these experiences can do for your sales, get in touch with our team via email on hello@expd8.co.uk or via this contact form.