Alas, my friends, my time has come!
I have reached my eXPiry date.
I am finally to take my place among the stars, in that twinkling pantheon of eX-eXPD8 employees; my face another ghost on the photo gallery wall, my House Team mug gathering dust on the kitchen shelf, my signature fading from memory on old contracts and quotes, forgotten in the archives.
My final months and weeks here were some of the brightest and best. I've never felt more content. I've never felt more comfortable. I've never felt more part of the furniture.
I've never felt more ready for a new adventure.
Dear eXDP8,
I love you so much that I stayed for six whole years.
And now, to mark my departure, is an aptly contrived list of six reasons why.
1. Everything is unbelievably hard
OK, this is a tough opener for a highlights reel, but bear with me. If you can learn a job within the first month, you'll be fed up within the first year. At eXPD8 it took me at least a year to become competent in all our complex processes. Full mastery is probably unattainable. I've grown acclimatised to the rich wealth of detail, variety, and urgency intrinsic to our company fabric. You have to learn phenomenal skills to find the solutions to the most elusive of our problems, to delegate the fixes when there aren't enough hours in the day, to pull together that single spreadsheet that solves every puzzle. The biggest complaint I hear from ex-eXPD8 friends is they are bored in their new roles. I too, must now brace myself for tedium.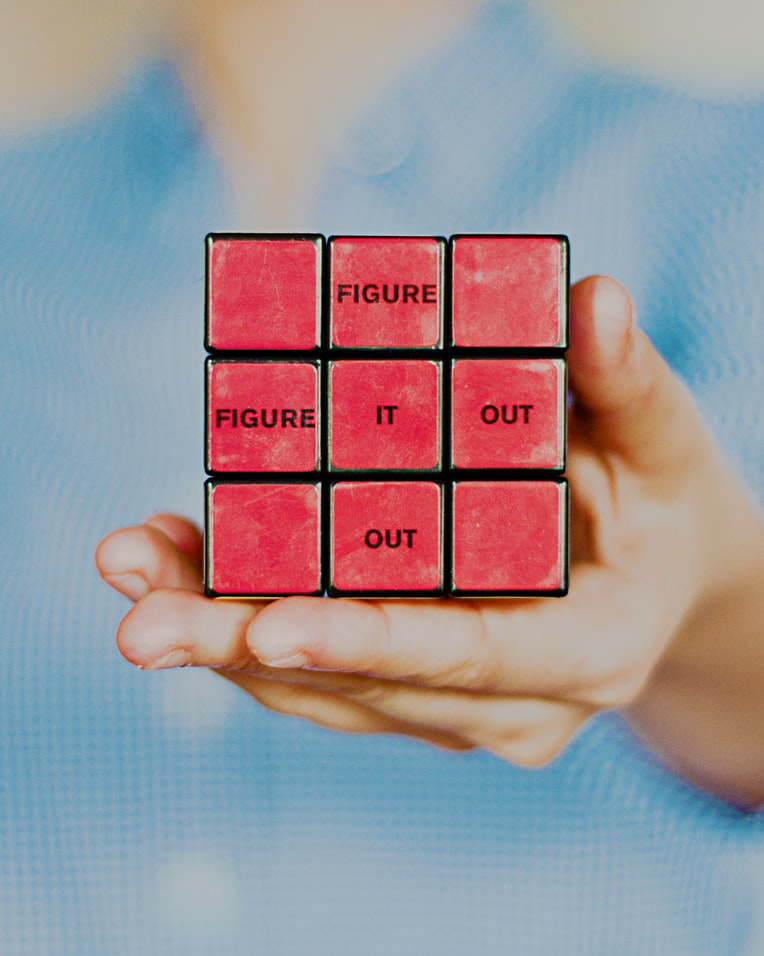 2. There's plenty of fun and games
My time at eXPD8 was bookended by two fantastic summer socials, featuring sack races, a grand national themed betting game, and, in both cases, some highly competitive connect 4 matches, culminating in a tense showdown with Paul Roffey that neither one of us will ever forget. Quizzes and house games pop up in all our Christmas parties, and are sprinkled into our working weeks here and there, to spice things up alongside the occasional dress up event, or game such as 'guess the price of the mince pie,' or 'fold the best origami pub name,' or 'build the LEGO vehicle in the fastest time'. I've been to more free cinema outings than I can remember, enjoyed two unforgettable overnight trips to the glittering Base Awards in London, and spent innumerable nights out in Bristol, not only with the truly special people we work with, but with those who used to work with us years ago, and who still miss the culture and people of eXPD8.
3. I love writing questions
Preparing questions is the purest of all art forms. It's a beautiful thing. First, boil down a brief to the fewest words possible. Really simmer it down. Stir, into that, just enough to elicit all the data your client needs. Into that mix, throw in anything that might go wrong. Anything. However unlikely or unimaginable. Then spoon it out onto a bed of store lists, aligning all your store specific prompts and spaces. Arrange everything logically to flow from one point to the next, considering the pathway of responses though every planned and unplanned permutation of every possible merchandiser journey. Now stand back and behold your masterpiece: the perfect set of questions; a poetry that has eluded and inspired us all since the time of the Ancient Greeks.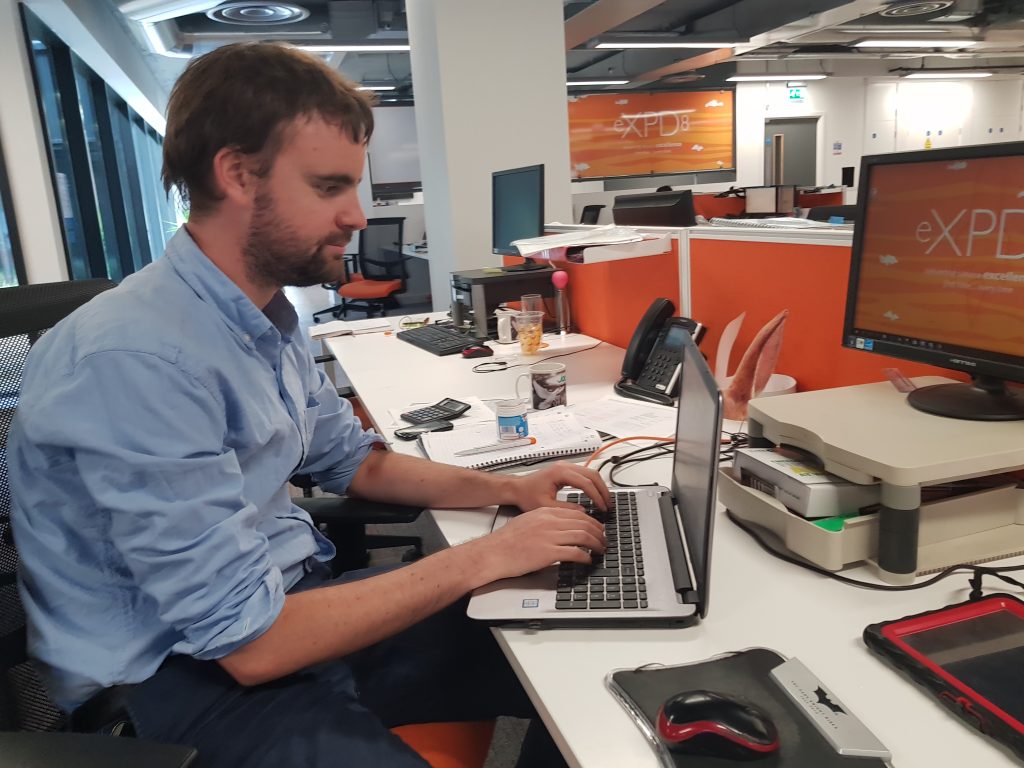 4. eXPD8 gave me a voice
From my very first days here, I was encouraged to give my thoughts on our processes, reports and briefs with my fresh pair of eyes, exposing blind spots with outsider perspective. From that modest starting point, eXPD8 went on to encourage and grow my sphere of influence, through meetings, through project groups, and throughout our external networks. I've grown in confidence from administrator to manager, gaining trust in my own decisions. I singlehandedly reviewed and selected POS store lists for a major studio account within my first year. I presented my ideas and analyses within the offices of household brands. I took the lead role in initiating a staff satisfaction survey and presenting the results to our business leaders. And within that survey itself, it is no coincidence that I highlighted, as one of our key findings, that junior team members agreed with the following statement: 'eXPD8 value my opinions on the business and look to implement my suggestions for improvements.' I have also written a few blog as well including this one! Here are a couple if you wanted to check them out – a 360° view of field Merchandising & what Field Marketing has taught me about dishwashers.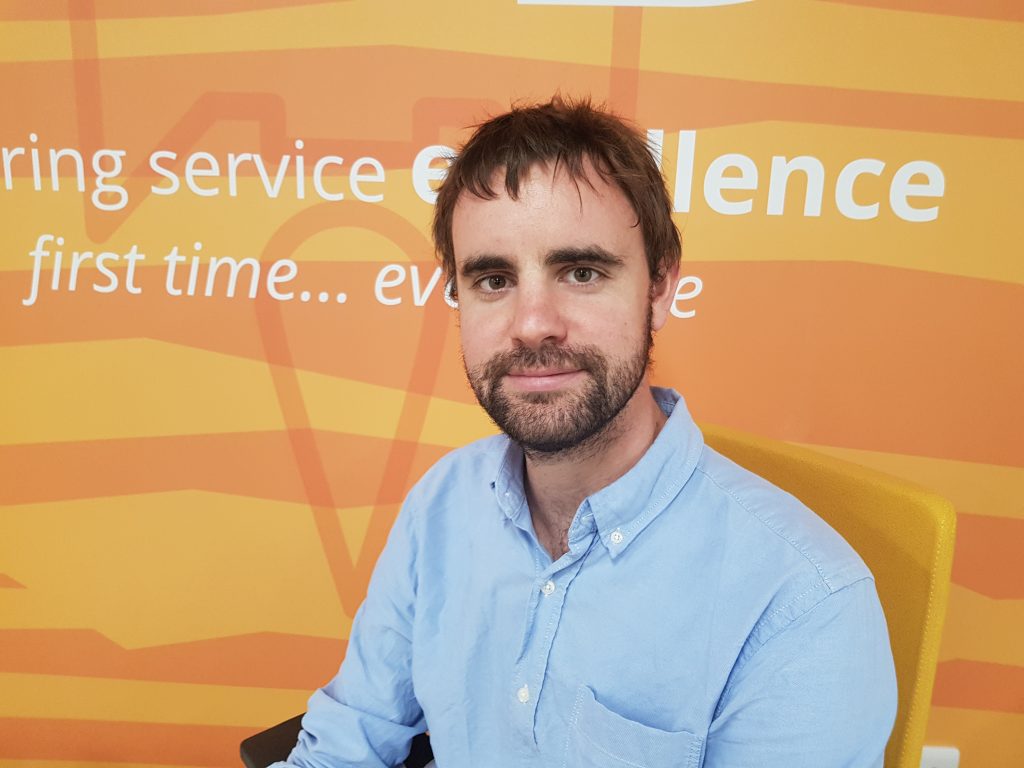 5. I've always had great training
My lengthy induction six years ago was brilliant, and since then I've been constantly learning and adapting to keep up with my developing roles. My frequent 1 to 1s and appraisals have been built around helping me with any transitions, while at the same time asking me to articulate what I wanted from my career, to help me focus on the next steps. I once described my progression from administrator to manager as being like climbing a tree in a forest, reaching new heights, growing less concerned with scrabbling around in the smaller, close-up details of the undergrowth, and becoming more aware of the surrounding views, higher up. This remains a helpful metaphor, and a reminder of what I've achieved over the years. To support me with this growth, the business put a group of us into an 18-month Future Leader's program a few years ago, which helped us contextualise our roles, and to consider our ways of working. My final Diploma certificate was kindly delivered during lockdown with a bottle of prosecco!
6. And I've always felt supported!
In my first year, one of eXPD8's directors, Mark Thurgood, once saw that I was staying late after hours, and sat down next to me to help me write a difficult email to a client. I expect he's forgotten all about that by now. I never did. Since that time, every member of eXPD8's Senior Management Team without exception has at one time or another stepped in to help me out in a fix, or to fight my corner in a tough meeting, or to offer me support when they could see that I was struggling. I've seen this approach filter down, embodied by each of my many managers. Some have given me more tough love than others, but all have stepped in when the storm clouds gathered, and held an umbrella over my head. In the past two years especially, in what was a tough time for many of us, eXPD8 pulled out all the stops so I could take care of my two children throughout the pandemic, allowing my wife to focus on her career as a doctor. I needed to ask for a lot of flexibility at that time, but I never once had to test the limits of that deep well of trust and generosity.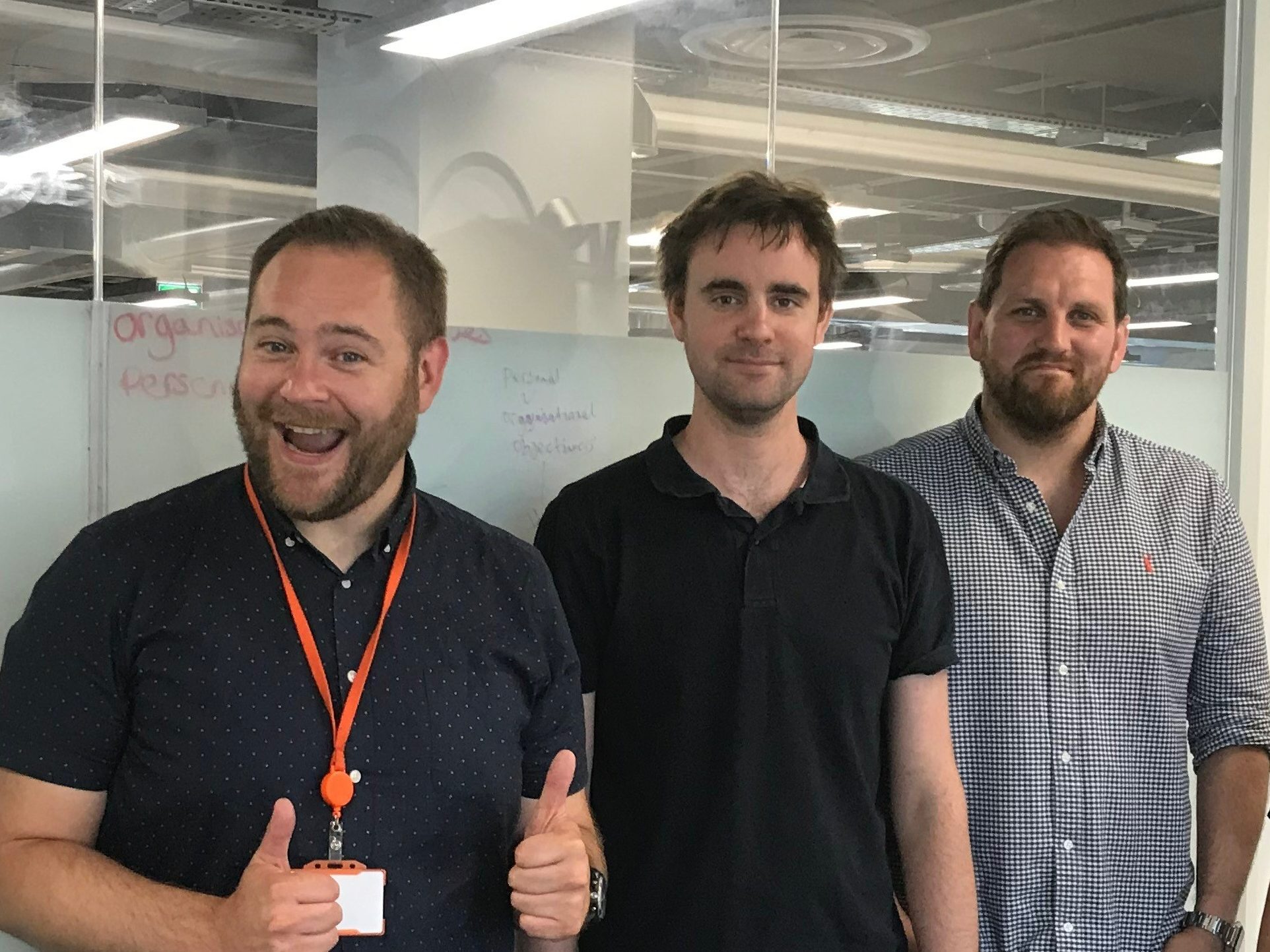 Goodbye!
In the past six years, I have overseen many changes in our business. eXPD8 has shifted and adapted to seismic shifts in the technological landscape, consumer habits, the feedback of its workforce and customers, and to an everchanging mix of employees and clients.
The best things remain.
Naturally, my time here hasn't all been plain sailing. Or easy. Or perfect. There are days I would rather forget. But what more could you possibly expect from a place that is so categorically not dull?
Whenever it counted, I have to say this:
This was a place where I was valued, pushed, and transformed for the better.
And this was my home.
So thank you eXPD8.
Joe