Hi, I'm Derri and I've been with eXPD8 for just over 6 years. Poor mental health and stress awareness costs UK employers up to £45 billion each year and many organisations, like eXPD8, are enrolling staff to become Mental Health First aiders, to support and manage wellbeing in the workplace, as well as helping to promote a healthy workplace.
Lockdown has been challenging on people's mental health, stress and depression has been on the rise. More than two-thirds of adults in the UK have reported feeling worried about the effect COVID-19 is having on their life, with the most common issues being fear of the future, feeling stressed and anxious, as well as feeling bored. Other drivers of stress over lockdown include social isolation, job and financial loss, working in a front-line service and loss of coping mechanisms.
Poor mental health is also associated with worse physical health, therefore the impacts of the pandemic can cause more stress internally and externally. At eXPD8, the wellbeing of colleagues has always been the utmost importance. Specifically mental health, which is an ongoing focus as part of the Wellbeing Strategy, is currently being developed by Resource and Welfare Director, Jess Marsh.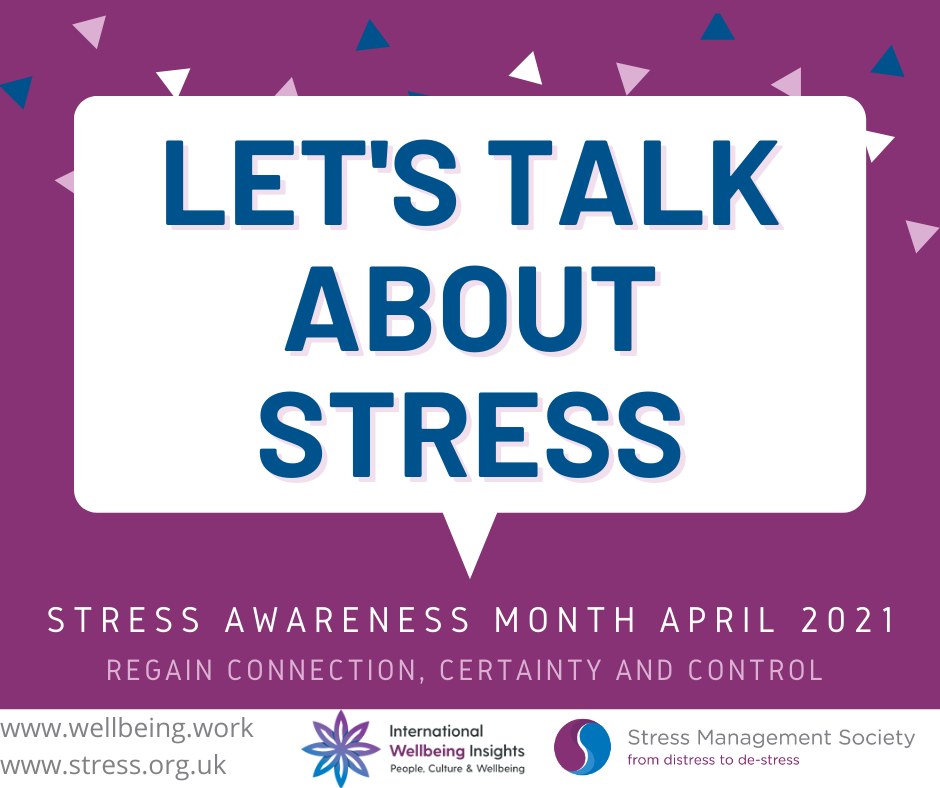 How do you define stress?
Stress is a feeling of being under abnormal pressure, whether from an increased workload, an argument with a family member, or financial worries. Research has shown that stress can sometimes be positive as it makes us more alert and can help us perform better in certain situations. However, stress has only been found to be beneficial if it is short-lived, therefore it's important to try to prevent, better-manage and reduce stress.
April marks the start of Stress Awareness Month! It has been running since April 1992 and the purpose is to raise awareness of stress and share resources to help when dealing with stress. You can learn all about it on the Stress Management Society website, which also has loads of great tips on how to reduce stress, with an Individual Stress Test, Online Health Assessment and so much more to help you decide if you're stressed!
Unlock your happy…
Below are some great activity ideas for releasing happiness chemicals in your brain. some of my personal favourites are being outside in nature, listening to music, exercise, animal cuddles and laughter!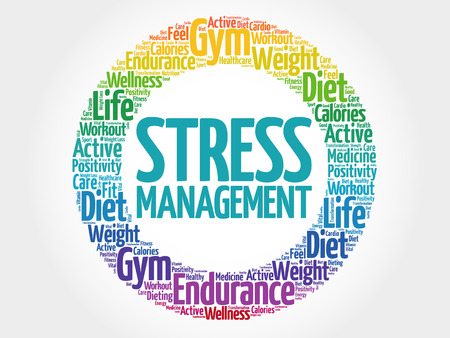 There are also some great resources and publications online for managing stress, such as this guide from Mental Health and this one from the Stress Management Society.
By supporting each other – reaching out to your manager and direct reports to check everything is OK, we can all help to build resilience and promote an environment of stress-reduction in the workplace. You can also reach out to the mental health first aiders, who can provide advice and guidance in confidentiality, as well as being someone to talk to if you are struggling.
Sharing is charing
Whilst it still feels a taboo subject, organisations are investing in mental health services to better support employees. Paying attention to mental health in the workplace has never been so important. By talking about mental health and taking small steps to look after your own, as well as supporting each other, it helps create a safe, open environment, which in-turn can reduce stress levels and anxiety surrounding poor mental health in the workplace.
There's also a great deal of stress management resource available via GroceryAid, our industry charity.
You're able to find those below:
• http://bit.ly/ga-stress – Stress at Work
• http://bit.ly/ga-sleep – Sleep Difficulties
• http://bit.ly/ga-burnout – Preventing Burnout
• http://bit.ly/ga-eating-well – Eating Well
• http://bit.ly/ga-anxiety – Anxiety
• http://bit.ly/ga-low-mood – Low Mood
And if you have anything you want to talk about specifically, you can always get help at https://www.groceryaid.org.uk/get-help/ or reach out on 08088 021 122.
Thanks for reading and if you need any more information or would like to arrange a catchup, please reach out at derrib@expd8.co.uk