Sustainable Retail. It's serious business. Going green is no longer just a "trend". It's a conscious decision that businesses are making to protect the future of the planet and the environment. Not only does transitioning into a sustainable office help the world around you, it can also contribute to a more motivated, healthy and happy workforce.

Dario Palumbo, Feb 2020,
Greta Thunberg visit
As we all know, Greta Thunberg visited Bristol on Friday 28th February. If you don't know by now who Miss Thunberg is, she is a 17-year-old Swedish environmental activist on climate change. Greta first publicly appeared in the summer of 2018 when she staged a "School Strike for Climate". Since then she has gained an international recognition for starting a global climate movement, most known for her speech at the U.N Climate Action Summit in New York City, September 2019.
"The science has been crystal clear. How dare you continue to look away and come here saying that you're doing enough, when the politics and solutions needed are still nowhere in sight."

Greta Thunburg
Around 15,000-20,000 people are believed to have attended the protest at College Green, Bristol. Greta led the youths and marched down the streets and through the city. But what was the purpose of her visit?
What is climate change?
"The Earth's average temperature is about 15C. There are natural fluctuations in the climate, but scientists say temperatures are now rising faster than at many other times."
BBC News – Science & Environment, Jan 2020
What do we have to do with it?
As an evolving human race, we have increased the carbon-dioxide emissions which in affect has an increase in temperatures. What is happening to the planet?
Sea levels are rising because the increase in temperature is increasing water volume – polar ice is melting, and glaciers are dissipating
Extreme weather conditions – storms, floods, and heatwaves
Another major event that has occurred recently is the Australian bushfires which were far worse than anyone had predicted. This was a huge wake-up call for many of us, leaving 33 people dead.
Sustainable Retail – Eco friendly at eXPD8
eXPD8's stated aim "to help sustain the environment for future generations" starts with a focus on sustainable retail.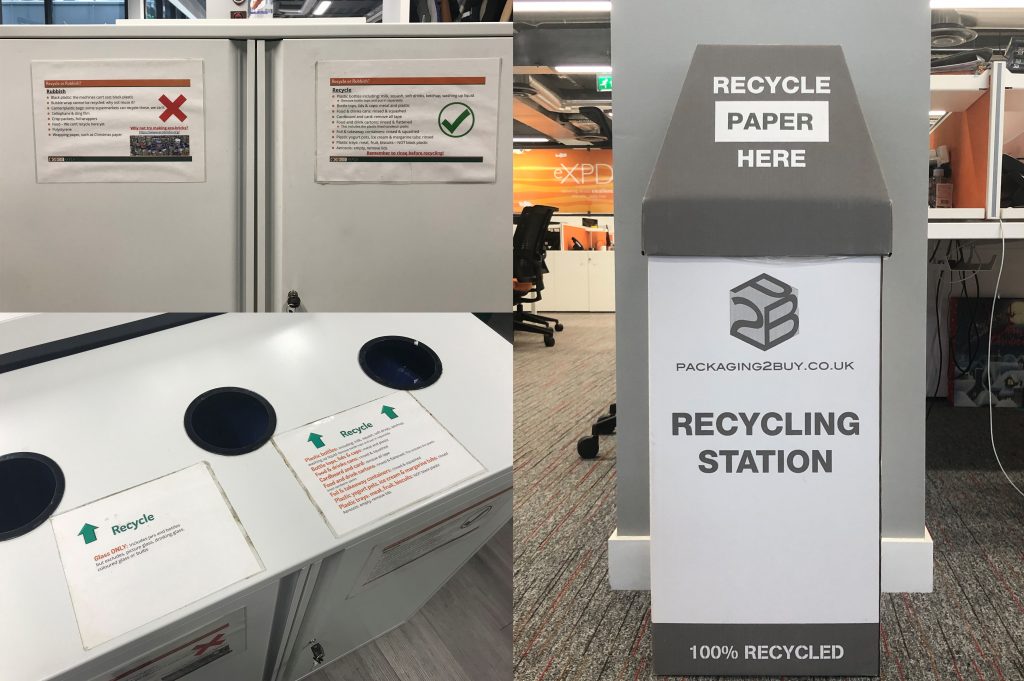 A bespoke scheduling and resource planning tool to identify where merchandisers are based through geo-code
The field team are supported by award-winning tablet deployment which connects directly to the central database, which means no paper
Central office is also a paperless environment – everything is done online through systems and payslips are no longer printed but available to view online.
Paper recycling bins located in various places around the office
A food waste bin has also been implemented in the kitchen
A battery box has been created as they need to be recycled separately
More ecological cleaning products have replaced old products in the building
The space has bright lighting that is sensor activated and automatic adjustable temperature (this has been proven to increase productivity)
Encouraged to use public transport, ride a bike or walk to work – there is great changing facilities available to staff and a drying room if your items get a little wet from the rain
A great work-life balance is encouraged at eXPD8 – mental health support, healthy and active lifestyle, house games, and outside of work social activities
Danielle Canepari
Client Account Administrator