Heard of Syndicated Field Marketing? Read ahead to find out how it will change the BWS category landscape in the era of COVID-19.
Like almost every other sector, COVID-19 has had a dramatic impact on the UK alcohol market. But it isn't the first pandemic to have made an impact on the drinking habits of a nation. The Black Death in the dark ages, an outbreak of the bubonic plague, was credited with inadvertently giving rise to the great English Pub as living standards rose dramatically in it's wake.  And in 1918, when Spanish Flu swept through the United States, a terrified nation turned to whiskey as a remedy, rocking prohibition to its' core.
Times are changing
Unlike our medieval ancestors, going to the pub is not available to the good citizens of UK 2020. The closure of pubs, clubs, bars and restaurants which accounted for 59% of the £41 billion UK alcohol sales in 2019, has resulted in an approximately one third increase in the off-trade sales i.e. through supermarkets, convenience stores and off licenses. Though the initial surge to stock-up for fear of being quarantined without the necessary sustenance has subsided, sales are expected to continue at higher levels for the balance of the year because, even when the on-trade re-opens, confidence to share small spaces with strangers will return more slowly. And the prospects for 2021? A "new normal" is starting to emerge now, but will we have a "new new normal" with dark economic clouds hanging over the country? This certainly seems likely. The demand on retailers and brands to deliver value will grow even further. The health impact aside, COVID-19 is a disrupting influence that will result in everything being questioned and new solutions found.
The power of syndication
Here at eXPD8, we are firm believers that our Syndicated Field Marketing services are part the solution for the future. Even before COVID-19, we spent significant time looking at this market to understand it better and we believe we have a retail solution that drives effective cost efficiencies and return on investment. Our 2,800 strong syndicated team spend time in the big 4 grocers every week, have vast knowledge of the store landscape and have great retail relationships, putting them at them in the prime spot to make a big difference on the shop floor.
At eXPD8 we live and breathe Syndication – it's what we do. Syndicated Field Marketing Services carry a huge number of advantages over Dedicated Field Marketing Services which you can read more about here. These are mainly in relation to flexibility, such as 'day one' calls or turning service on and off to meet requirements, costs (Dedication typically costs 60% more), and leveraging local relationships while protecting the environment.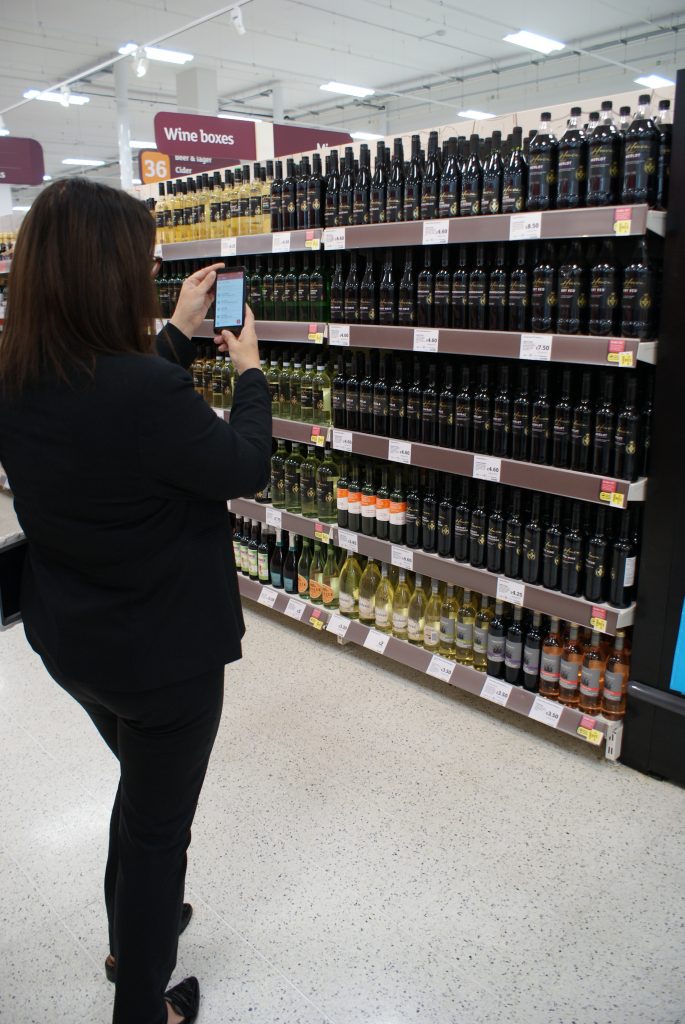 Historically, a Dedicated Field Marketing solution was considered a source of competitive advantage for the brand. Who doesn't love a bit of over-facing a competitor's products? But things are changing, and COVID-19 will accelerate that change. As the pressure builds on the retailers, they will progressively seek category solutions, and will not want to focus on individual brands. This doesn't mean to say any brand is any less important, of course it isn't, but one brand can't succeed to the detriment of the category.
If the category is poor, sales for each brand will be diminished. Success or failure of the brand should be a function of the quality of the product itself, the market positioning, the promotional activity and the pricing, and not who takes it out of the cardboard box. The stronger the brand, the more Syndication was/is seen as taboo. This used to be the case in many other categories, such as Home Entertainment, but is no longer so.
Getting the details right
In addition to a higher proportion of BWS sales arising through the off-trade for the foreseeable future, new shopping patterns will also impact on alcohol sales. Customers are now shopping solo, less frequently, yet also for longer as they fill their bigger baskets. This means that the purchaser will less often be the consumer, but that there is the potential to be more experimental as a relief from the monotony of lockdown. There is also sure to be more theft as unemployment balloons and the appeal a bottle of spirits (second only to Sterling) increases.
These factors will only intensify the importance of getting the retail fundamentals in BWS right. Product needs to be available, identifiable, priced correctly, and in the correct locations with the necessary POS, particularly if on promotion and secure. Syndicated Field Marketing is the route to achieving all of these tasks within the BWS category.
Get in touch today! We would love to hear your thoughts and answer any questions you may have about our service offering and what we can do to support your brand.
5 Ways that eXPD8 can help you
Availability
Shelf availability is an essential building block at all times for driving sales, and even more important for the solo shopper issued with instructions. To support availability, SKU counts have been reduced, promotional frequency/count has dropped, routines/systems are more automated and less reliant on colleagues in store. In spite of these changes those last five yards can still be a challenge, as such suppliers can remain frustrated that sales aren't optimised throughout the trading day.
Solution – use a skilled team who can identify stock in the back rooms, display stock onto the shop floor, especially at certain times of the day when the shelf is under pressure
Shrink
The prevalence of theft is likely to be accentuated in these unusual COVID19 lockdown times and will probably continue for the foreseeable future. Impacting on Spirits more than Wines and Beers due to its high value and because it's understood as currency within the community, it is vital to gain the confidence of store management to display on sale. In some cases, the shrink % is so high that the top shrink stores remove these items from sale or simply sell via a dummy item. The tension between shrink vs. driving trade is a tough one to manage at both a store and HQ level.
Solution – Ensure all products are accurately tagged with the correct type of tags. Track and trend the stores to understand where the biggest problems are and review their in store processes and support with increased labour at key stock loss times of the day.
Day one implementation
With customers being particular value conscious currently, clearly one shouldn't miss a day's sales when opportunities to drive trade are concerned, and the with accepted norms turned on their heads, perhaps the chance to try something new? Invariably promotions often aren't well executed due to several factors such as instore labour challenges, missed communications, issues with stock levels.
Solution – through good planning, relationships at a store level and by understanding both the retailer/brand owners plans then eXPD8 can be on hand to support and allow both to take advantage from day one up until the very last day of the activity. eXPD8 have over 2,800 merchandisers and therefore can upweight quickly to deliver a vast number of calls on day one.
In store theatre
With life more monotonous than usual, creating some fun in store is important. Unfortunately, in some cases stores have lost some of the stack building creativity that previously existed such as Xmas trees built out of beer boxes, flags with Coke boxes, and football pitches/goalposts. The desire hasn't gone but perhaps the hours to deliver have had to be scaled back.
Help required – bring this back by supporting stores/brand owners with creative options at store level for key events across the calendar and ensure it's implemented to plan
Competitor launches with stronger deals
This happens quite frequently in BWS and more so currently as competitors try new things in the new circumstances. It requires the ability to react.
Solution – using a syndicated workforce means you can quickly get a team in store to make changes to promos such as changing/implementing new space, change POS, update SELs.
Get in touch with us at hello@expd8.co.uk to arrange a no obligation, 30 minute video call to discuss how syndication could work for your brand.
Client Services Director