Things are certainly looking up at the moment, but as we all know, much of the free time we've been granted recently has allowed for some very serious binge-watching activities! I have asked the eXPD8 Entertainment team what their 2020 TV and film favourites have been. Need some recommendations? Then look no further!
Client Service Manager – Suzanne
Film:
In just the past few months, I have probably watched Beauty and the Beast more than once. It has been good to watch some feel good films and revert back to our old favourite films. During a previous blog that we wrote about the Entertainment Department No.1 films, I spoke about The Breakfast Club being my choice, but this is something I haven't watched in a while. I am sure I will be watching that soon!
TV Programme:
Just like everyone else I watched Tiger King! This wasn't my No.1 2020 TV program, but we can't talk about TV at this time and not mention it! The TV program I have enjoyed the most is The Fall. The Fall is about a Serial Killer in Ireland, it's very intense, and a traumatic watch. I just found it binge-worthy, and have watched it twice within the year! Another TV program to recommend would be The Dark, it's similar to Stranger things, but less humour and more intense. I have found that very gripping. Clearly, I like intense TV….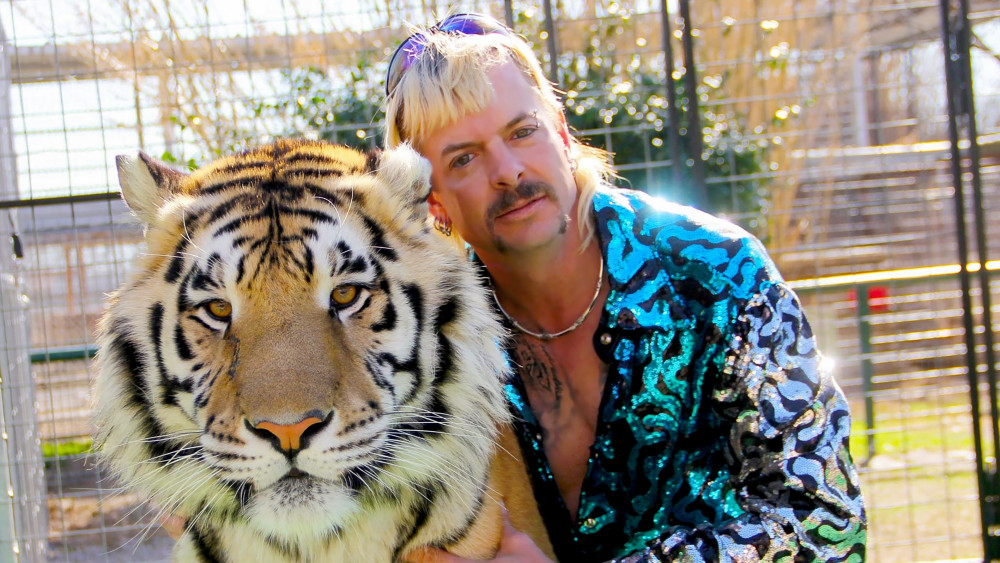 Client Account Manager – Sarah
TV Programme:
The Queen's Gambit – This Netflix show follows orphan Beth Harmon in her quest to become an international chess master. A classic 'against all odds' story with an original twist and stylistic art direction. Itactually made me want to learn to play chess.
The Crown Season 3 – I love this series and couldn't wait for the next instalment. It's a fictional telling of the history of the British Royal Family. Starting from when The Queen took the throne in 1953. The storyline is reaching a period of history I can actually remember so it was fascinating to see how they told the story of Charles and Diana.
Account Handler – Joe
TV Programme:
Recently I've enjoyed watching multiple shows. The US Office. A fictional comedy documentary series following the day to day life of a mid-size paper company in Scranton PA. I think we watched this through possibly upwards of 6/7 times through lockdown!! Bridgerton – Imagine Gossip Girl Meets Pride and prejudice. A final favourite was Bob's Burgers. A comedy adult animation following the day to day lives of a burger restaurant owner and his family.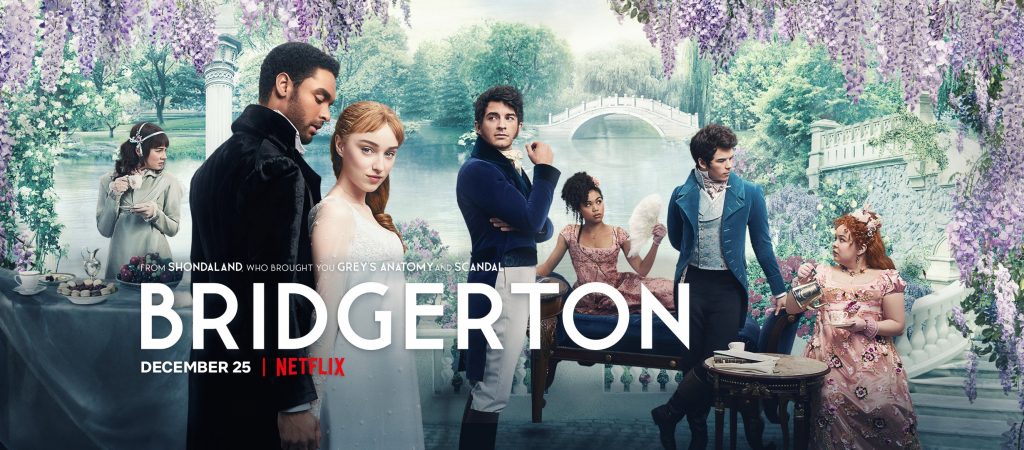 Client Services Administrator – Ella
Film:
My favourite film that I watched recently was 'I See You'. I just love a good thriller. I won't give too much away, but weird things start happening in a family home with a really good plot twist.
TV Programme:
My favourite 2020 TV programme recently has been Selling Sunset. It's a Netflix reality tv show about an elite real estate brokerage in LA selling houses for Millions of Dollars. It's the perfect mix of having a snoop inside the most amazing houses in Hollywood and also keeping up with all the many dramas in the office.
Account Handler – Jess
TV Programme:
Schitt's Creek – It's a sitcom about the wealthy Rose family who suddenly find themselves destitute. Their only remaining asset is the small country town of Schitt's Creek purchased as a joke birthday present years ago. It's a super heart-warming and funny show about a family letting go of the material things and finding true value in each other and the Town. It is worth watching just for the little bit Alexis's song and Moira's voice. It's definitely been my feel-good show for lockdown, especially when you're missing family & friends!
Client Services Manager – Sophie
TV Programme:
I've watched the series, Emily In Paris. Described by IMDB as "A young American woman from the Midwest is hired by a marketing firm in Paris to provide them with an American perspective on things." I also thought styling by Patricia Field (of Sex And The City fame) was great but too many French stereotypes for me!
Account Handler – Katie
TV Programme:
ITV Weather. Why I enjoy it – Over the last nine months, the only thing we've really been allowed to do for the majority of the time is go for a walk. And it's important to prepare for walks as much as you possibly can. Will I need a hat? Will it be dark or foggy? So I'll need some form of reflective clothing for my own safety as a pedestrian? Will a snow storm be coming so there's a chance I may get trapped in the wilderness and need to bring food rations and a Swiss Army knife? Will it be hot so UV protection and some water being carried is a must? Is it scheduled to start raining whilst I'm out for my walk so I will need to bring one of those fun rain jackets that folds up into its own pocket?
ALL of these things are answered watching ITV Weather.
Now, I don't have a TV licence so unfortunately, I can only watch it on catch-up, but, it's always fun to see if I would have been prepared had I seen the weather before leaving the house.
Account Administrator – Karina
TV Programme:
There are 2 programmes I really enjoyed last December. One of which being The Queen's Gambit (Netflix): I loved it because it is short (only 7 episodes). I loved the story (the empowerment of women and the importance of friendship) and absolutely loved Beth's clothes! It is about the story of an orphan who learns how to play chess and develops this amazing talent that takes her to compete at a very high level around the world. During her life, she struggled with drug addiction and mental health issues. The next was His Dark Materials (BBC). I watched series one in Dec 2019 so I was eagerly waiting for series two which was released at the end of 2020. I was already very fond of the characters and this second series didn't disappointment me. Loved the action, the effects, the fantasy elements, the message of friendship and mother's love. As I can't wait to watch the third and last series, I have decided to read the book very soon ("The Amber Spyglass").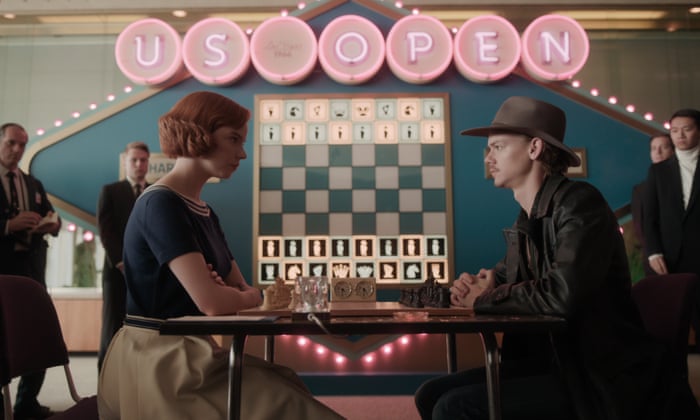 Account Administrator – Lydia
TV Programme:
I have gotten through lots of 2020 TV series! The Haunting of Bly Manor, an American drama gothic romance series was one of these. It followed the life of an au pair and the daily horrors of the ghosts that haunted the manor. I enjoyed trying to figure out the story around this however believe the first entry in The Haunting anthology series, 'The Haunting of Hill House' was much better.
Film: I downloaded Disney Plus last March which has helped with many boring nights in. I have thoroughly enjoyed revisiting some of my favourite childhood films as well as loving the new Disney film 'Onward' which pulled on every heart string!
For more information about the latest film releases take a look at our case studies here. Keep an eye out for some 2021 recommendations!
Lydia Davis – Account Administrator