Like many retail sectors, high street retail has changed considerably over the past 50, 20 or even 5 years with consumers needs having evolved with the times. 'Death of the high street' has been commonly used in headlines for the last few years but is this really the case and how has this effected the entertainment category in non grocers?
Cast your mind back to early 2000s where the high street was a booming place for entertainment with the likes of Blockbuster and Virgin Megastores leading the market for physical media. Then came the rise of the more digital savvy brands that forced these brands to shut up shop. Retailers had to learn how to reinvent themselves with those slower to adapt to the new demands being at risk of following in the footsteps of chains such as Woolworths and Zavvi.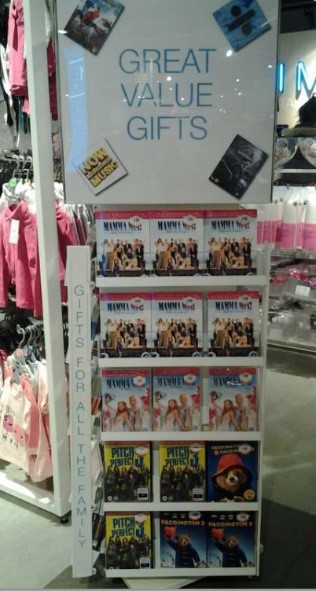 With customers wanting to engage with brands on all levels, the high street started to be driven more by experience based purchases with retailers needing to be reactive. Chains such as Waterstones and HMV focused on giving each store a 'local feel' with Waterstones particularly making the bold decision to give back stock control to the independent branch managers allowing orders to be tailored to their customers' tastes. The booksellers have since announced that 2016 was their first year of profits since the recession showing a great success in their personalisation move!
The chain believed that the need for physical media was still strong with 75% of children favouring physical books over digital copies. This brings us back to the old 'physical V digital' debate that has been at the forefront of the industry for years. At £600 million, physical disc remains the key driver of the retail market with over 64 million discs brought in 2018.
1 in 10 of these DVD sales are being made through less traditional outlets such as fashion and DIY stores as well as Garden Centres and Petrol Stations. Impulse buying has been a driving factor for this channel with over half of British consumers admitting to making impulse purchases every time they go shopping. 40% of all consumers spend on discs is down to impulse purchases in stores. Selling physical media in less conventional outlets such as these takes advantage of the consumers who cannot resist an unplanned purchase with Brits admitting that they are more likely to part with their pounds in-store than online. Mega stores and supermarkets open 24 hours have also recognised this, pulling consumers into a single space and offering more items under one roof.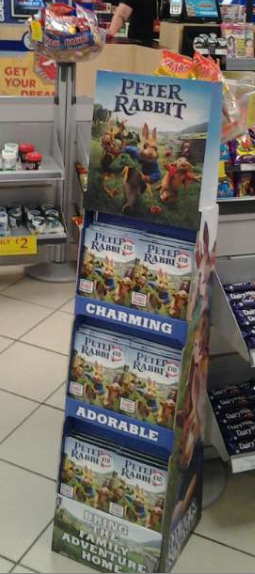 Placing products near the checkouts is a common and effective tactic to encourage impulse purchases. Shoppers who are at the point-of-sale area are already in the mood to buy so the chances of them making additional purchases are relatively high. With years of experience merchandising in non-grocers, eXPD8 regularly review sales figures against POS type and location and have seen time and time again the key benefit of a stock holding piece of POS in a high footfall area in store vs a more closed area. The option to have POS walked into store by eXPD8's field team, creates an end to end solution to working within non grocers where warehouse space may be limited.
With consumers now able to buy physical media with their weekly shop, in their local department store as well as through online retailers, non-grocers such as WH Smith have had to adapt their entertainment offerings to match rapidly changing shopping habits. The high street is far from dead, it's evolving fast and to ensure retailers can thrive, they must continue to evolve hand in hand with the consumer.
If you are looking for a field marketing company to help merchandise in stores, contact us today.
Kira Stokes