The Ultra-high-definition world has come a long way during my 3 and a half years in the Home Entertainment industry. In 2012 Sony released the world's first consumer projector using the 4K system, followed by an announcement later in the year that they are producing the world's first 4K Ultra HD Video Player. The player would be loaded with 10 popular 4K movies: The Amazing Spider-Man, Total Recall, The Karate Kid, Salt, Battle: Los Angeles, The Other Guys, Bad Teacher, That's My Boy, Taxi Driver, and The Bridge on the River Kwai. This was an exciting time for the industry and put pressure on production companies and Studios to embrace the challenge of adopting of the new resolution. So, what's the future of 4K?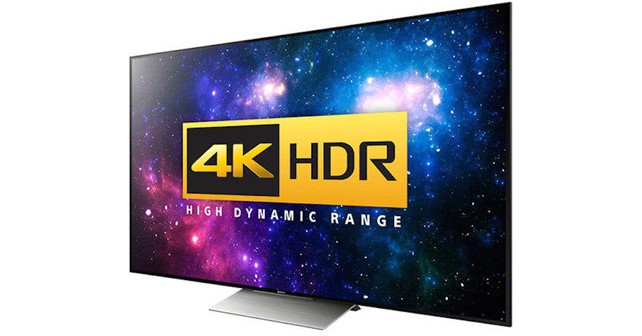 4K TV's were already in production by leading companies such as LG and again Sony; huge innovators for the format. 4K UHD Channels were later declared, streaming services, news broadcasting channels and it was even announced that Japan would broadcast the 2014 Fifa World Cup in 4K to stimulate demand. In January 2013, Blu-ray Disc Association President confirmed they were studying an extension to the Blu-ray Disc that would add support for 4K UHD Video. Studios therefore had to decide their slate of titles they would like to release on 4K ahead of the official launch in March 2016.
Since the arrival of the format on disc there have been over 250 titles released offering a 4K version. Studios are even releasing some of their back-catalogue titles into 4K understanding there is a demand or acting as a drafting opportunity. For example, Sony Pictures released The Equalizer 4K UHD in July 2018 which is in conjunction with the theatrical release of The Equalizer 2.
HMV has been the market leader by buying 4K for all new releases and offering Limited Edition and Exclusive SKU's, exciting super fans and collectors across the country. Customers are offered bonus features, premium packaging as well as the highest quality resolution. HMV also offer '2 for £30' on a selection of titles which is quite the consumer saving considering a single priced 4K product is around £19.99.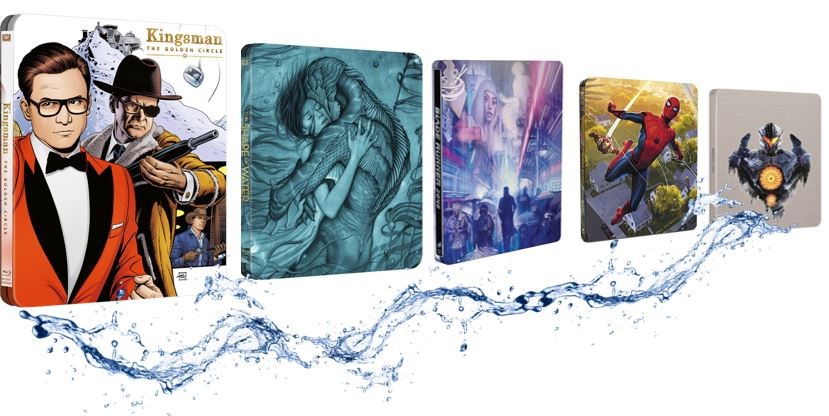 Now we are seeing the format roll out more and more into the grocers, slowly expanding its dominance in store, even when physical is in decline against digital.
In 2018, 4K UHD sales represent 12 per cent of the Blu-ray market
Asda took its first 4K title this year with Sony Pictures release Jumanji: Welcome to the Jungle. The grocer took on this SKU due to it coinciding with the first ever time they have stocked 4K televisions in store – a great reason for customers to purchase the new release alongside their brand new UHD TV! There was also a 4K push for the release in Sainsbury's as the Bumper Unit had a 4K facing when typically, units hold DVD and Blu-ray only. 4K is increasing its presence in UK retailers and during recent range changes we are seeing additional space for the format, after all 4K sales are growing year-on-year!
There are however many challenges for consumers to adopt 4K into their home entertainment environment with the main concern being the price tag. In 2018 there are more affordable options for setting up a 4K UHD system in your home, a player and TV can now be purchased for around £700-£800 for a 40" display size system. However, critics have warned that in an average sized living room, consumers will require an 80" display to appreciate the full-fat quality of 4K technology at home, therefore increasing set-up costs significantly, not to mention the average New Release price for a 4K UHD disc being between £19.99-£25.
Will 4K streaming push out the demand for disc in the future?
Well, I believe not as consumers will continue to love discs as it gives them a sense of ownership and nostalgia. By owning a disc you have a sense of flexibility over streaming as you are not relying on a snazzy internet connection and super download speeds. If you are choosing to stream rather than own, another hidden cost associated with 4K will be your internet speed. 4K content is much larger and therefore requires a more robust connection to download at a rate that is watchable, your location can be an influence in your decision to Stream VS Disc.
4K UHD discs still have a long journey ahead of them before they're as popular as Blu-ray, alas the world of consumer electronics moves fast! 8K is now on the horizon and this could leave consumers nervous, especially if they haven't made the jump to 4K yet! 8K Televisions will be entering the market sooner than we think (for a hefty price) but there will be almost no content available in this resolution, so what's the point in converting? 8K adoption is likely to take some time, even for streaming services due to bandwidth requirements. There have been talks of the 2020 Olympics being broadcasted in 8K UHD which could be the start of demand itself, therefore pushing 4K out of its way leading to more affordable 4K systems and discs. New technology needs to come through to make the previous latest technology more affordable for the consumer and therefore increasing market share. 8K could in fact help develop the future of 4K.
Account Handler