What is team spirit and why is this so important to a workplace? Team spirit is crucial to a work environment the stronger the team the stronger the company, by having strong team spirit among colleagues will boost motivation and will enable colleagues to feel a part of a team.
Once you have a team with strong team spirit you will find they are unbreakable, you often heard phrases like 'There is no I in team' and 'Teamwork makes the dream work' these phrases are very powerful you will find a team at their best can do more work than an individual on their own!!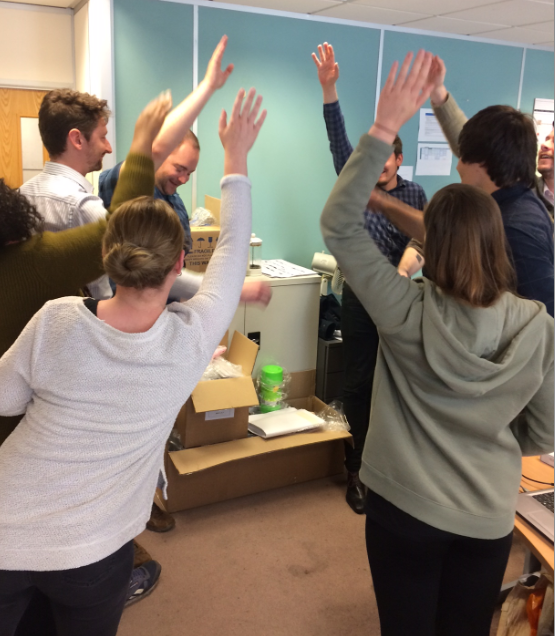 How can team spirit benefit a business?
Builds trust in the workplace

By having strong team spirit trust will be made, colleagues will then start to feel confident in themselves and knowledge will be shared.
Knowledge is powerful in a workplace the more trust, the more knowledge will be shared.
Boosts productivity in the workplace
By having strong team spirit this will boost productivity within the team, and also team morale. Who wouldn't want to feel great in work?

Communication will improve!

You will start to see colleagues communicating with each other, when a problem occurs in a workplace colleagues will have trust in each other to share the problems instead of keeping the problems to their selves

You will see each colleagues strengths and weaknesses

This is very important as you can see where training is needed and also who is most suited to the tasks given.
How do you bring your team together?
Bringing your team together will not happen overnight, you will need to invest in your team!
Include all colleagues, don't leave anyone out.
Including all colleagues will help make individuals feel a part of a team, confidence and trust will be made.
Listen to each colleague, interact and make conversation
By interacting with colleagues it will start to build friendships that will lead to socialising outside the workplace. Organising social events are a great way to make colleagues feel appreciated and a part of a team
Praise colleagues when they have done well.
It may be a 'great job' or 'excellent work' the feeling that your colleague will get from the praise will increase their confidence and motivate them to succeed.
Have a 'daily huddle'
This is key to team spirit, a daily huddle will enable colleagues to have a quick catch up on personal lives but most importantly you can also find out what each colleague is up to for the day and if anyone needs support. This will build friendships and relive stress for colleagues that have a jam packed day!
So why is strong team spirit so important in a workplace? Simple, other colleagues will be inspired which will encourage others to work in the same way, spreading positivity across the workplace. Just like here at eXPD8 Central Office, come and see!
Account Handler