With Halloween just around the corner, brands are prepped and ready – but have many haven't yet locked down their retail support services and field merchandising operations. With consumers looking for ways to spend their cash in the Year of Recovery, being prepared is key for any business wishing to make the most of this seasonal opportunity. eXPD8 can help with the agility required, but to really gain a competitive advantage, UK retail brands must plan ahead.
Halloween provides a great opportunity for brands to launch new products or offer seasonal promotional offers, a time of year when Halloween costumes, makeup, accessories and food are all the rage. This means UK Grocery, Cosmetics and Apparel brands are all competing for space and visibility, which can be a challenge for retail store planning and execution. Retailers need to plan ahead from early summer through to September, so that they can ensure the Halloween aisle is fully stocked and available to consumers during the event itself.
Otherwise, you could be in for shocking sales!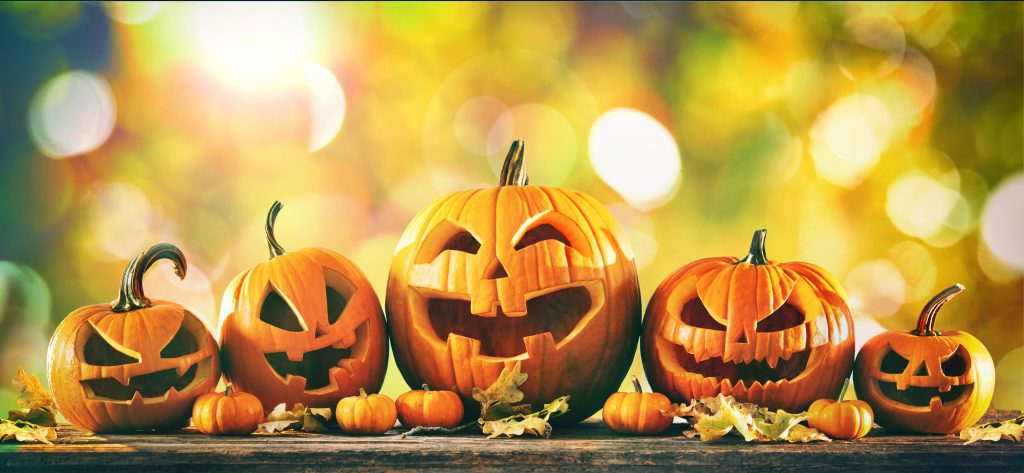 Halloween as a Consumer Event
Halloween is becoming more popular every year and it's no surprise, as US culture continues to permeate the UK. As an increasingly important retail event in the UK, Halloween is already one of the top three retail events of the calendar year, behind Easter and of course, Christmas. Will it ever topple Easter from No.2? Watch this space. It's got some way to go to get there. Though what's for sure is that Halloween is here to stay, with sales often taking on a life of their own and seeping into every retail category. Almost sounds like a zombie hoard, right?
As Halloween has become more popular with the UK public, brands have recognised this and brought Halloween products into stores early, often as early as early September. And in many ways, this makes sense. With Halloween being such a great time for retailers to drive Halloween sales, being ahead of the curve can really pay off. Brands that recognise these seasonal trends and plan ahead are those that experience greater success. Those that don't will get left out in the cold… something you don't want when the White Walkers are coming.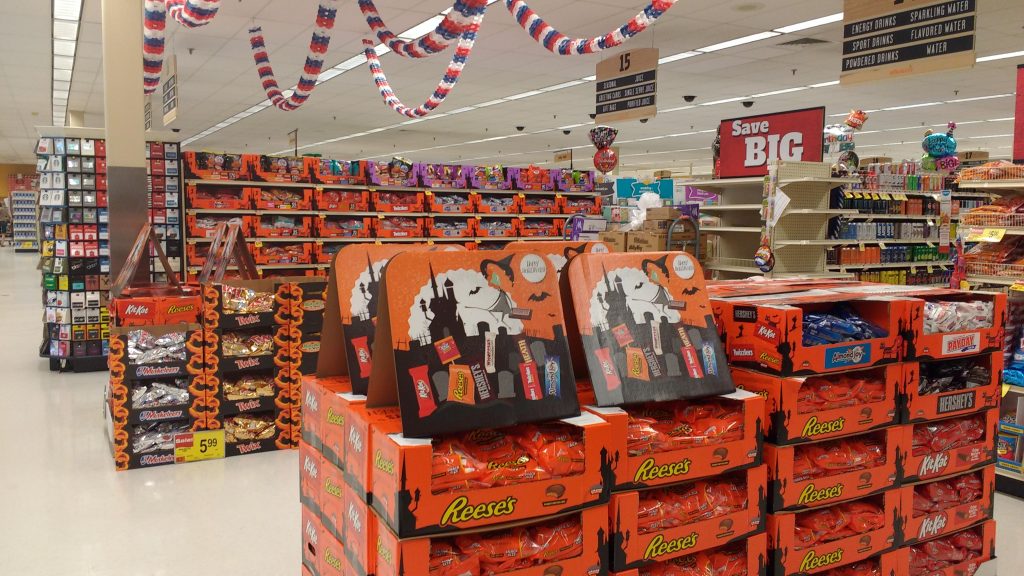 The Trend towards Seasonal Work
Halloween retailers employ an estimated 400,000 temporary workers across all categories across the UK. This peaks at around 70,000 on Halloween night alone! We witness this trend at eXPD8, with our dedicated field teams ready and trained to respond to your brand's needs, at the drop of a witch's hat! Though of course, in order to do this effectively, it helps that we know what our clients need well in advance. Because Halloween is essentially a 'one-day event', retailers need to effectively plan, execute and manage their Halloween retail operations with agility, speed and precision. It takes real experience to do this effectively.
Luckily, that's something we've been doing for nearly 20 years.
Don't get Tricked into Assumptions
Remember, Halloween isn't just for kids, nor is it just about trick or treating. It's now very popular with adults, who see it as an opportunity to let their hair down and stick on a wig! Party events are in many instances the key driver for the retail sales we see at this time of year. And after the year we've all had, having some fun is probably what we all need – in the safest possible way, of course! Just remember, things move quickly, like a ghost in the night. Without space planning or visibility management in place, Halloween sales can slip through your grasp. And yes, before you ask, we were going to put a skeleton joke in here…
How to Plan Retail Space at Halloween
So, it's clear, Halloween is a great opportunity for Halloween retailers to generate revenue and drive sales. But, it's important that Halloween merchandise is visible in-store, especially within the long Halloween aisle, which we see everywhere at this time of year. By understanding your consumer base, you'll be able to plan the most effective positioning strategies to make sure your Halloween products get the visibility they deserve; a nightmare for your competitors, but a dream for you!
To get your products out and selling for this majorly spooky retail event, just contact us at hello@expd8.co.uk and we will make sure that your brand is on the shelf, being seen by the right customers, in the right place, at the right time. As an accredited and preferred supplier in Tesco, ASDA and Sainsbury's, we can get you where you need to be and our agile, flexible and highly trained colleagues will make sure it counts. You can also rely on a data-driven approach to performance and full transparency throughout, but first you need to make the call and plan ahead. Because, securing those hours today will prevent any last-minute disappointment.
We look forward to working with you!