I'm Karina. I work for eXPD8 and I'm a busy, non-gaming mum with 3 avid gaming kids; aged nine, twelve and fifteen years old. In this blog I will talk about the new PlayStation 5 (PS5) that has just come crashing into my front room!
During this pandemic, video games have offered gamers new experiences; ways to escape reality and experiment in different worlds, without leaving home. The video game industry has never been so successful, and is more lucrative than the film and music industries combined.
Approximately, every 7 years there is a new generational cycle of consoles. 2020 is one of those years; a year in which we welcome the successful Sony and Microsoft consoles: PS5 and Xbox Series X. This new generation of consoles is characterised by new technological ideas that are changing the ways that we play video games.
So I thought I'd write a blog about it, comparing the specifications of the PS4 and PS5, the design of the PS5 console and the controller, as well as parental control tips if you also have children at home. Please note that I am NOT a gamer, but I do not need to be a gamer to realise that the PlayStation 5 is something special!
Who wins, PS4 or PS5?
The PS5 uses new technology, making this console significantly faster and more powerful than the PS4. How do Sony do this, you may ask yourself? Well, the PS5 uses new storage, to vastly reduce games' loading times. For example, to load the Manhattan level in Spider Man on the PS4, takes around 10 seconds, but now it takes less than 1 second on the PS5. So now, no more waiting and no more cups of tea in between levels! It's now nearly instant to load games!
PS5 is backwards compatible with all PS4 games, so I don't need to throw out all of our expensive PS4 games just yet!
PS5 – The Controller
The new PS5 DualSense controller is a treat for my kids and to the more than 100 million players within the PS4 community.
This controller is more sensorial, realistic, and immersive. DualSense is able to imitate the feeling of the rain in your hand, or walking on glass or in snow, by mixing small vibrations and the sound of the material through the controller's built-in speaker. The combination of sound and vibration is key to the controller and this is noticeable when you play Astro's Playroom.
Also, the adaptive triggers, which some of you may call joysticks, mimic the stiffness of the device you are interacting with. For example, a player could pull a bow string in a game and feel the resistance as the string becomes taut. Or they could press the brake pedal in a driving game and feel the resistance as they steer around a tight curve.
My sons are completely blown away by the PS5's adaptive triggers, because of how real it actually feels.
PS5 – Console Design
Sony, in designing the PS5, have completely updated its aesthetic. It has moved far away from the dark tones of its previous consoles and is now matte white and futuristic. Although there is some controversy about the design, personally, I like it a lot. I like the clean lines and it matches the decor of my house.
The console is nearly half a metre high, which may not be very practical for storage, however its size gives space for adequate cooling which helps it to be an extremely quiet console – unlike the jet engine of the PS4!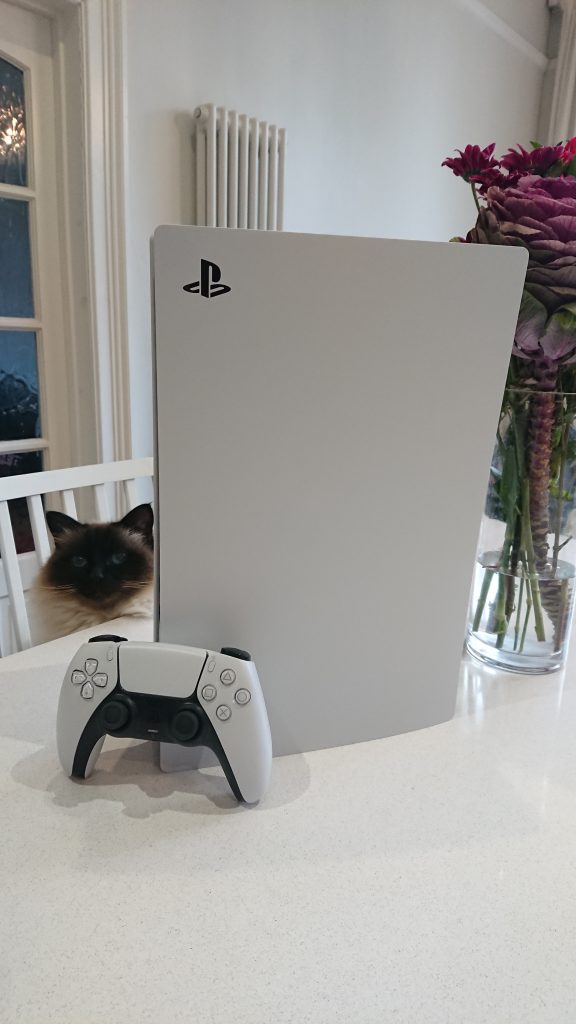 PS5 – Games
The PS5 as well as Xbox Series X do not have many exclusive games yet.
Astro's Playroom is a PS5 demo and it is a fantastic way to introduce the new console. It is a tribute to the history of the PlayStation and it is the best way to experience the new vibrational capabilities of the DualSense controller.
Spider-man: Miles Morales is one of the big launch titles for PS5 and an improved version of the PS4 game. Although both versions of the game are identical in terms of gameplay and story , the loading time on the PS5 is a major difference, in addition to the visual improvements.
Demon's Souls is another highly improved and refined remake of a PS3 game and it is one of the most anticipated games of the gamer community, which includes my teenage son.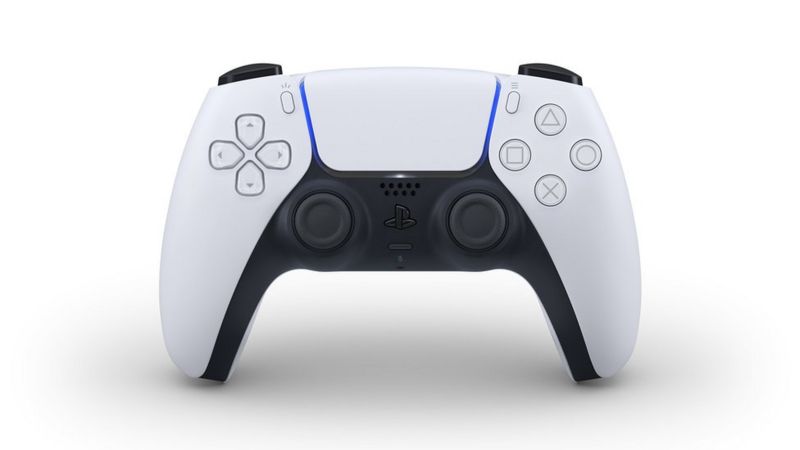 Parental Controls: Limits are the Key
"Parental controls are the worst thing ever" according to my 12 year old son. However, parental controls are very important to me. Ever since my kids were young, and after many tantrums, they've become used to them.
As much as I enjoy seeing my kids embracing this new technology, I also want to make sure they play the right games for their age groups. Speaking as a parent, it's about encouraging a balanced lifestyle between outdoor sports, homework, spending time with friends, family time and gaming.
PlayStation's parental controls allow you to set up the number of hours per day, and on which days, each child can play. There are also finer controls to specify individual games they can or cannot play. This can all be controlled remotely via an app for your mobile, meaning I may get a WhatsApp from my sons who are begging for an extra 10 minutes of play time!
Overall, Sony has developed an impressive, beautiful, and super-powerful console with a unique controller, which will make gamers stay with the brand for many years to come.
I highly recommend this PS5 console but good luck getting your hand one right now 😊