It's impossible to understate the importance of a range change to our clients. Put simply, a range change is when we update a cosmetics fixture. These updates can be small, with a couple of shelf changes and new strips, or much larger, requiring lots of new cassettes, striping, graphics, and products. We work with brands that have just 1 or multiple changes each year. The number and frequency of range changes we undertake can vary a lot. Managing this complexity is challenging, but something our team are equipped to do and experienced with, given our deep technical knowledge and retail backgrounds.
During my time working for eXPD8 we have worked with the brands and retailers to hone the process for landing a range change, with as little room for error as possible. This means great processes, great people, training and great planning at the heart of what we do. This ensures we are seen as the experts in delivering first days sales with great looking stands for our clients consistently and quietly with little noise… that is what we always strive for. This blog will offer some insight into the how and why of the range change process, the eXPD8 beauty way.
A tailored approach, at scale
Some clients have their brand in just a small number of stores are looking to grow their space and others are well established in all the retailers' stores, the number is not important to us, the process and effect going into each one is the same, our focus is to ensure it lands right and grows the brands sales, so we treat each one with the same level of attention and love.
We take advantage of working for multiple brands in the same retailer, which quite often means we'll be completing range changes across several brands at the same time. We have completed over 1,600 updates in one week working over 3,000 hours across 6 brands, but others can be much smaller with just 1 or 2 brands involved.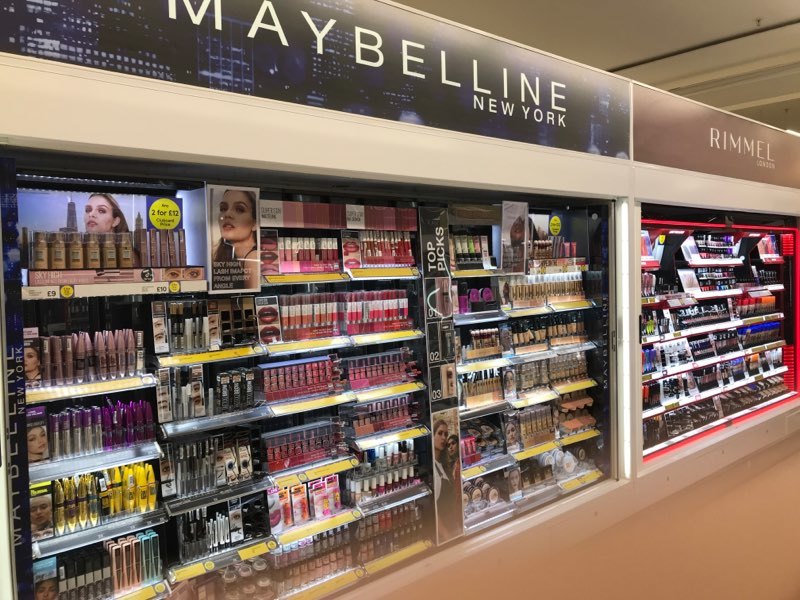 Range changes are important to a brand for two main reasons. One is to get new products out on the fixtures. The second is to give the fixtures a refresh, to keep them looking on trend and like new. The beauty industry in the UK is worth about £27bn and it's not showing any signs of slowing down.
Brands need to make sure that they have something new to pull customers in – whether that's new graphics bringing existing products to attention, or new products to give something new to try. Range changes allow them to do that. Done right, the day ones sales generate a great flourish of excitement and bring new customers to the brand's stands. However, if not done correctly, day one sales are lost and customers may pick up that new product they have seen and want and purchase it somewhere else and we lose them forever.
Parts, parts, parts
With so many different graphics, parts and strips in a range change, we need to be sure that everything works with the current fixture. We make sure that we time trial every range change, weeks ahead of when it goes live. These are carried out by our experts, the Beauty Ambassadors with a less experienced merchandiser, to test a variety of skill levels.
Brands will send out a trial kit for each fixture type, and our team will do the whole update. Our ambassadors send photos, videos and feedback on what worked and didn't work. The Central Office team also look at the instructions to make sure they're as clear as possible.
We can then work with the client, to fix cassettes that don't fit, price strips that are incorrect, and instructions that are not clear or correct. That way we fix the things that could go wrong before we send kits out to hundreds of stores. It's all about predicting issues at eXPD8 beauty. We solve the problems before they impact our clients.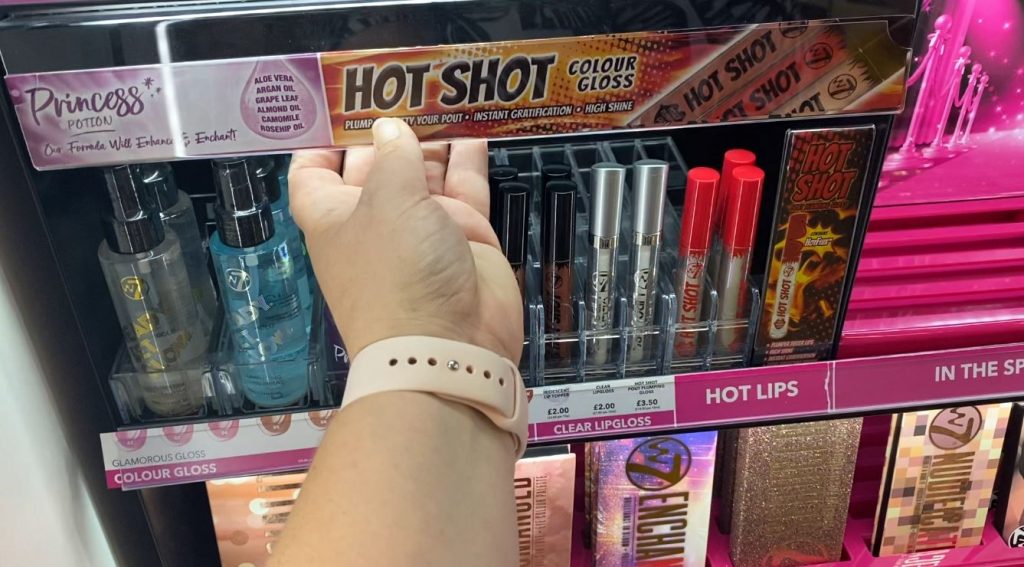 A national network of collaborators
Working collaboratively to drive the process from start to finish is essential which we do by liaising with all the key parties to align the project plan and hit the key milestones. In Central Office we know what we need for a range change to go well. We have clear critical path that we follow to make sure we're on track. We can tailor our call questions so that we get the information the client wants during the calls.
Our time trials ensure that we reduce the risk before it goes live. We also have the ability for kits to be sent into our merchandisers to walk into stores, as we're aware of how often kits can go missing if they're sent into stores. As mentioned, it's all about mitigating risk at every stage of the process.
We also make sure that all of our merchandisers who are completing a range change are cosmetics-trained and understand the complexities of updating a fixture. We ask our merchandisers to complete brand-specific training calls before completing the range change. They'll get time to read the brief and instructions before visiting the store, as well as watching any useful videos filmed doing our time trials.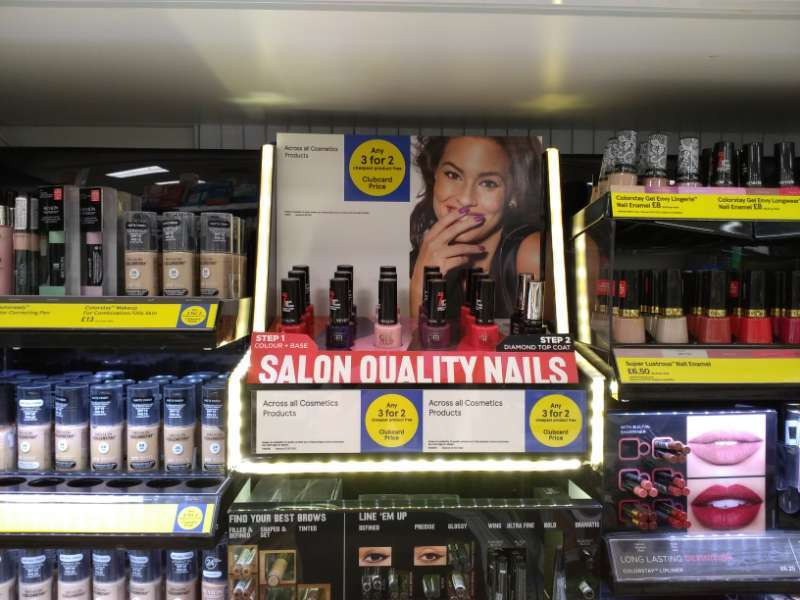 Personal, dedicated relationships
We wanted to create a team of experts to support merchandisers out in the field. All our brand ambassadors are merchandisers who are out in the field completing cosmetics calls in their area. They look after all the merchandiser completing cosmetics calls in their region. Each region has a Telegram group where they can ask questions and flag issues, and brand ambassador can help with solutions and advice. With the pace of the work we do, highly responsive communications are mission critical.
They work one-on-one with some stores to improve store relations and stock availability. They are also the link between Central Office and the Field Team. The eXPD8 beauty team in Central Office work closely with them, and the program is vital for receiving and giving information quickly. They also regularly compliance check fixtures and promotional price stripping to ensure that offers have gone live in store. Our ambassadors are passionate about beauty, and it shows through in their work.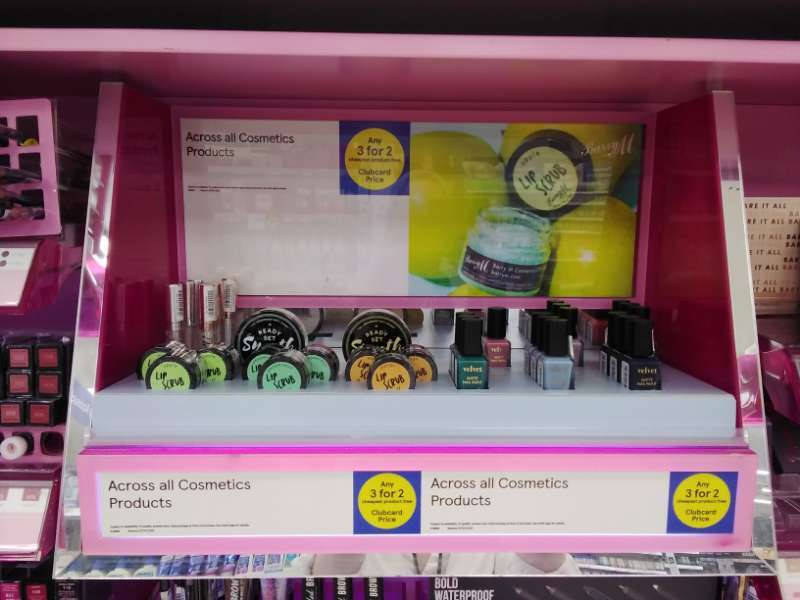 The training and the talent
Merchandising beauty fixtures is different to other areas we work in, and it's important that our merchandisers have the skills to complete the calls to the highest standard. We've invested a lot in training our merchandisers. Our newest beauty training program aims to deliver the standards for all our Beauty merchandisers.
The have to undertake level 1 to work on beauty which ensures they have the core skill set required to carry out the day-to-day requirements, at level 3-level they are fully trained on Range change and are also able to train, coach and support others in carrying out Range changes.
The geographical spread of the Level 3 trained Beauty BDMs means we have the ability to support in all areas of the country to attain the highest standards first time every time. Our team are equipped with the tools to carry out their work, cleaning kits, branded aprons, accreditation badges and we also reward them accordingly for the great work they do, this can be in the form of incentives or pay dependant on their level of skill.
We're ready to help you
If you're a cosmetics and beauty brand, and this sounds like the level of service you've come to expect from your field merchandising and retail support partners, please get in touch here on our contact page. A member of the eXPD8 beauty team will be happy to talk through your requirements, so we can build a bespoke plan for you and your brand. And of course, if you want to be a part of our highly-trained Beauty Display Merchandisers, please get in touch on 0117 403 0405 or reach out at recruitmentteam@expd8.co.uk.