Being the Recruitment Coordinator for eXPD8 has been a real adventure. I have had to be constantly on the ball in order to find the right people that will fit the business. I have also learnt that to be successful in recruiting for eXPD8 you need to be a curious person and learn to think outside the box.
One of the main focuses of my role has been to support Regional Managers with the recruitment of our merchandisers. Our merchandisers make up the biggest percentage of our workforce with there being around 1,200 working for us across the country. Their role includes setting up in store promotions, auditing stock, checking compliance, counting stock and much more!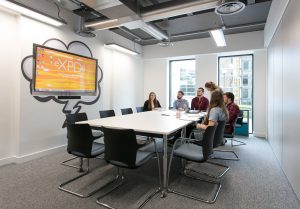 Supporting with recruiting for the field has been the most exciting part of my role as I have to recruit for staff all over the UK. The busiest and most crucial time for recruitment in the field is from September – November, as this is the run up to Christmas and we need to make sure we have a big enough workforce in the field to be able to cover all of the extra work that the festive period brings. We use a variety of different techniques to recruit for field vacancies such as; conventional recruitment websites, our own company website & recruitment flyers. However we also try to use more current sources in order to attract a larger variety of candidates.  This includes advertising on Facebook and Twitter, Retail specific job boards, and employee referral schemes.  We have had a very positive response from our internal referral scheme "Refer a friend", where any of our Merchandiser can refer friends to work with us which will give them the chance to get a bonus of £100.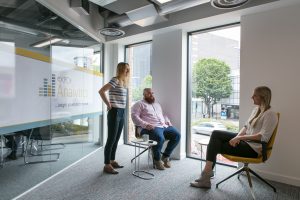 As Recruitment Coordinator I am also involved in the recruitment of our fabulous Central Office employees. To be successful it's key that I have a good understanding of the job roles I am recruiting for within the company. As each departments needs differ in terms of the type of candidate they want, I have to have an in-depth knowledge of the requirements of each role in order to know what each manager is looking for. This is also pivotal to finding the right candidate who will enjoy the role and have the chance to progress with eXPD8.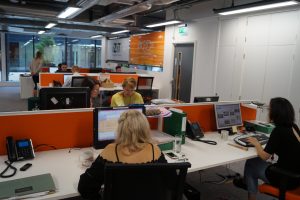 Further to this I have constantly reviewed the way that we have been recruiting for the field and for Central Office with data analysis looking at what is working and what isn't. I have had to keep up to date with how our competitors advertise, the type of adverts that work and which recruitment sites are current.
Being part of eXPD8 has been an exciting, and also rich experience. I have been involved with all the diverse sides to the recruitment process liaising with different department such as IT, Data, Account Management and of course our Field Merchandisers, but to be honest one of my favourite things about working with Expd8 has been to spend time and get to know lovely people in CO and also the Field.
Recruitment Coordinator