The retail market is increasingly competitive and changing quickly. Retailers are doing all they can to stay relevant to consumers and not only remain but thrive on the high street. There are many articles which hypothesise over the perfect formula to be able to prosper in retail in the current market – customer experience, personalisation, increased sales periods to name but a few. One area however which has been growing rapidly over the last 5 years and continues to revolutionise not only the way shoppers engage on shop floor but furthermore how businesses use this information to drive increased spend, is the use of Technology within the retail sector. With a 2018 study revealing that over 90% of retailers expect to have Artificial Intelligence or Virtual Assistant technology operating in-store and online within the next five years, there is sure to be further growth within this sector aiding both customers and businesses alike.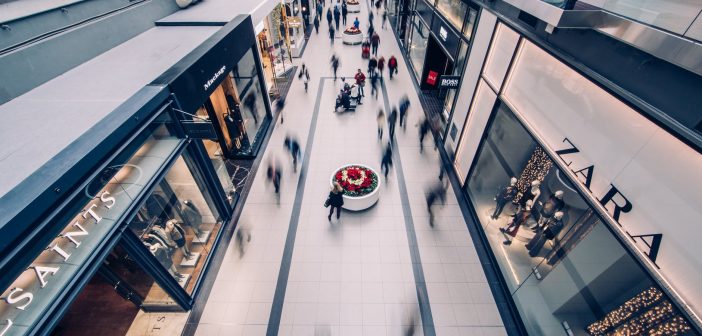 Technology improving the Customer Experience
Within the growing digital age, shoppers now need stores to be an experience and a destination – they need a reason to visit the store and be able to get something out of it which is above and beyond what they can get from ordering online. An example of this is the way in which technology can be used in store to enhance the shopping experience – whereas it may not sound ground-breaking, the environment of the store from a lighting, atmosphere and layout perspective are key to make customers come back again and again as they enjoy the experience. Several retailers in 2018 have also introduced smart-mirrors into dressing rooms, integrating Virtual Reality into stores to show how items would look paired with different accessories to create a more collaborative shopping experience whilst giving the chance to purchase items the customer would not have originally considered.
In addition, retailers need to make the shopping experience seamless for customers, from finding what they want easily, to paying for it fast. Within the store, this can include digital signage and digital / interactive displays – combine this with self-service checkouts and it can meaningfully improve efficiency. In a 2018 study, more than 70% of retailers said that their core ambition was to simplify the customer shopping experience with 37% confirming they had invested in Virtual Reality Technology to help achieve this within the last 12 months, with 54% stating they aimed to do so within the next 12 months. These statistics can be seen as particularly interesting when coupled with recent statistics from Generation Z shoppers – 79% stating they are more likely to visit stores that offer interactive experiences that help customise their purchases and with 80% of them more likely to visit a store that offers entertainment.
With the social aspect of shopping considered – several restaurants and bars throughout 2018 have attracted swarms by manufacturing a photo opportunity in store. Social Media is huge and to offer photo opportunities will not only attract people to stores initially but keep customers talking online and creating a buzz around the store/brand.
Technology to drive actionable insight by retailers and brands
Another consideration is the way that Artificial Intelligence is being used to track "How customers shop". As an example, there has been a lot of focus over the past few years on how items are merchandised or physically laid out in stores. When eye-tracking technology is incorporated with stores sales data, brands can discover patterns in customers buying preferences and what items are typically bought together – these allowing retailers to make the right decisions with regards to their Visual Merchandising in store to maximise sales.
Artificial Intelligence also allows businesses to review customers buying habits and tailor their products effectively to the right people at the right time. 62% of millennials in the UK in 2018 said they would appreciate a brand or retailer using AI technology to show more interesting products. At the point of purchase itself, technology behind the scenes can help personalisation efforts greatly. Data captured at the point of sale can be used to target discounts, offers and customer focused information – all in real time – based upon shoppers' past purchase behaviour. Overall, the retailers mission is to make customers buy more. If AI knows what customers need before they do and issues them a voucher for a given product, this will trigger them to buy an additional item which they didn't come for whilst generating extra revenue for the business. This also helps boost the brands credibility as customers feel they know exactly what they want and when they want it. Another example of Artificial Intelligence lead marketing is Tesco's installation of face-scanning technology at its petrol stations, personalising advertisements to individual customers once they reached the cash register to tailor offers to that customer and drive spend.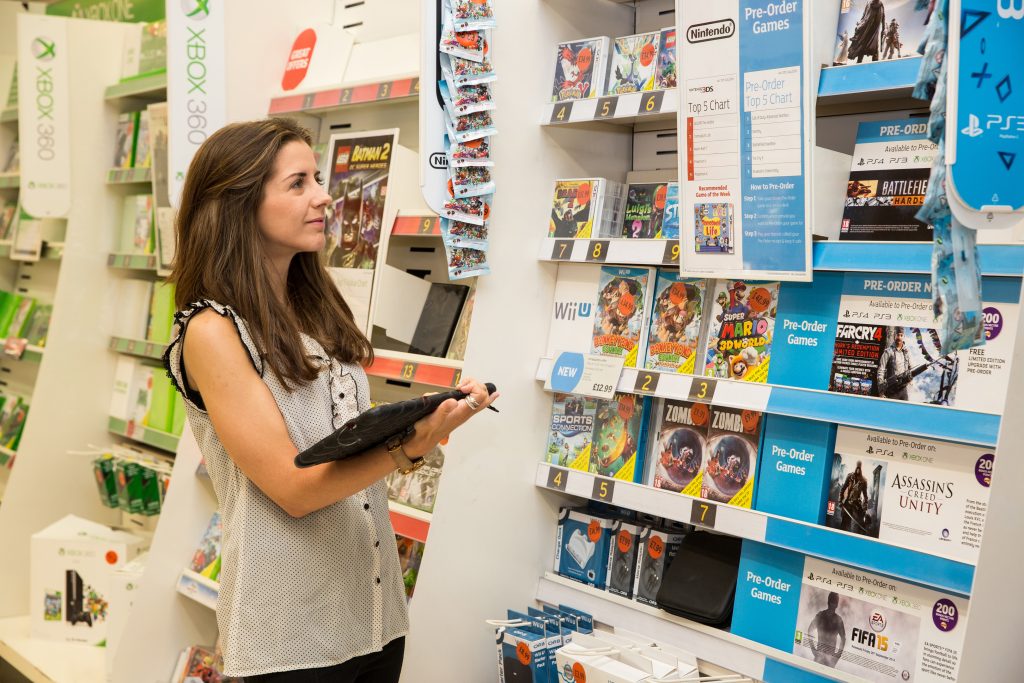 Here at eXPD8 we frequently conduct more than 10,000 hours across 83 retailers every week. We are no stranger to the fast-paced changes at store level and how this has impacted on the market as a whole over the last few years. We regularly work together with Point of Sale agencies and the retailers direct to collate meaningful results on in store display and customer sales habits to inform our clients on consumer habits throughout the year from one quarter the next. We are excited for the year ahead and to observe how technology can continue to innovate the sector we love to work in.
Gemma Cook
Client Services Controller
Sources
https://www.essentialretail.com/comments/2019-retail-tech-trends-instore/
https://www.forbes.com/sites/forbestechcouncil/2018/11/28/ten-tech-based-predictions-for-the-retail-industry-in-2019/#69400033744c
https://www.thebalancesmb.com/how-artificial-intelligence-will-change-retail-4143281
https://www.thebalancesmb.com/how-artificial-intelligence-will-change-retail-4143281
https://www.cmo.com.au/article/600880/10-examples-how-brands-using-digital-technology-attract-customers/
https://londonlovesbusiness.com/artificial-intelligence-on-the-high-street-ai-set-to-streamline-uk-shopping-experience/
https://www.forbes.com/sites/rachelarthur/2016/06/15/future-of-retail-artificial-intelligence-and-virtual-reality-have-big-roles-to-play/#638bab527f9d