2019 is panning out to be a pivotal year for consumer technology with the expected 'smart' innovation of everything from smart home appliances to reading glasses and even the introduction of the Alexa bicycle. With 85% of consumers now having ready access to a smartphone, companies are continually inventing new ways to integrate this technology into consumers' homes and everyday lives.
Everything is voice!
It might not surprise you to learn that most new tech and home products that will be purchased in the coming months will be embedded with voice controls and assistants such as Google and Alexa.
Imagine a mirror that allows you to view the traffic for your commute to work while brushing your teeth? Glasses that enable you to open and reply to text messages from friends on the move? Or even a bike that you can talk to that comes equipped with Wi-Fi, a sim card for connectivity and GPS? Well you might be in luck as all these products equipped with Voice Assistant technology have been recently unveiled to be hitting the market this year.
Companies such as Sharp are also utilising the rising trend of the smart speaker to create kitchen appliances that do as they are told. The new range due to land in 2019 allows consumers to set the temperature of their fridge, cooking mode on their oven and put their washing machine on simply by asking Alexa.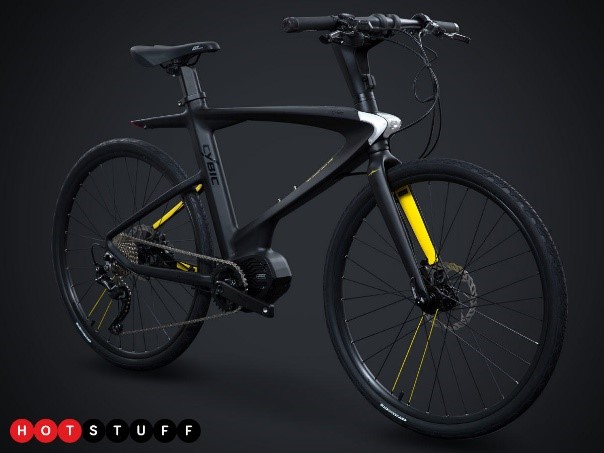 Autonomous tech will make great progress
Autonomous technology will be here there and everywhere. Automotive, aerospace, industrial robots and consumer appliance industries will all ramp up their pursuit of autonomous tech in 2019. Although the reality of driverless cars has had a few delays and is still a while away from being officially rolled out on public roads there will be a great deal of development in driverless technology over the coming year.
In-vehicle tech is to be transformed with more in-car connectivity as virtual assistants designed by the likes of Mercedes and BMW help drivers do chores on the road.
Virtual & Augmented Reality will become more accessible
Some car manufacturers are also looking into taking in-vehicle tech one step further with Virtual Reality. How, you may ask? The passenger straps on a VR headset and gets navigated through the virtual world mimicking the way the car is actually moving through sensors with the idea of giving the passenger a more engaging experience.
Although the notion of virtual and augmented reality is not new for 2019, technology using both concepts will become more accessible as tech matures and prices start to drop. We will start to see significant developments in AR enabled smartphone apps throughout this year that will allow more consumers to virtually visualise the products that they want to buy online in a real setting. For example, virtually placing a sofa in your living room to see how it looks/fits.
Vision AI will be at forefront of innovation
With the emergence of 5-camera smart phones, camera enabled smart speakers, video doorbells and security systems, 2019 sets to be a huge year of vision AI technology.
All new TVs will be sleeker, smarter, voice enabled and powered by AI as well-known manufacturers introduce 8K to the global market. Foldable, rollable screens will also change the way we watch TV as bendable compact devices make their debut.
Smart cameras will continue to integrate into home security systems enabling users to see what is going on at their front door through their phone wherever they are in the world. Already in recently launched smartphones, facial recognition technology will also continue to pop up in everyday products, maybe even in areas you may not expect. Like your pet's food bowl perhaps? Yes, it's true whoever thought of incorporating face recognition into your cat's food bowl is a genius! There will be no more cat food theft from the neighbourhood stray that wants to be adopted.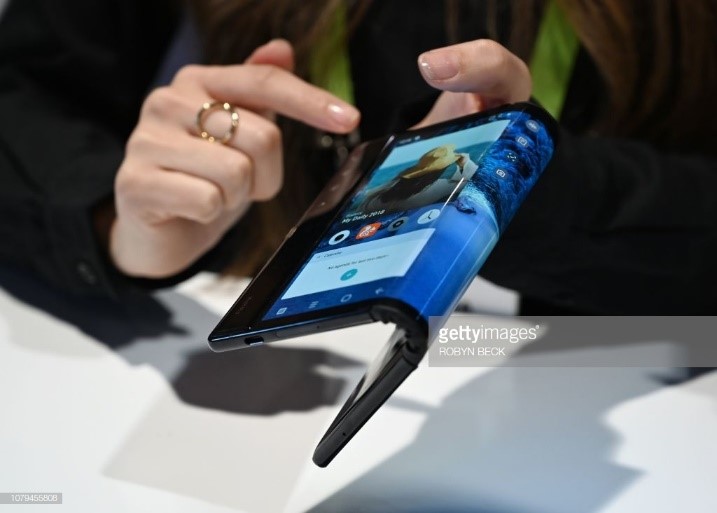 Emergence of 5G Technology
5G technology is being lined up by a number of brands for this coming year with manufacturers readying 5G versions of their flagship phones. 5G will enable more hybrid and cloud apps with gigabyte speeds eliminating the need for wires. As like the 4G versions before it, we will not see the full capabilities of this technology until more 5G networks appear towards the latter half of 2019. Although not instantaneous, more of these devices will certainly start to make an appearance so watch this space.
With plenty on the horizon for the 'tech world', we can certainly say that 2019 is expected to make households smarter, faster and safer. Are we about to witness the biggest shift in tech in a generation? Stay tuned to see what happens! eXPD8 have years of experience in merchandising tech products in stores. Visit the eXPD8 website and our social media pages to see how we can support with all your tech merchandising needs.
Sources
https://hackernoon.com/how-ar-vr-will-transform-your-shopping-experience-in-2019-775238498ff
https://www.stuff.tv/hot-stuff/cars-bikes/halfords-launches-worlds-first-alexa-equipped-bicycle
https://www.stuff.tv/hot-stuff/smart-home/sharps-new-echo-compatible-kitchen-appliances-do-theyre-told
https://ovum.informa.com/resources/product-content/2019-trends-to-watch-consumer-technology-super-themes-ces004-000046
https://www.stuff.tv/hot-stuff/smart-home/mookkie-smart-pet-bowl-uses-facial-recognition-tech-stop-food-being-pinched
https://www.stuff.tv/hot-stuff/smart-home/capstones-google-enabled-smart-mirror-delivers-hands-free-convenience
https://www.digitaltrends.com/home/capston-google-enabled-smart-mirror-changes-how-you-get-ready/
https://www.consultancy.uk/news/14113/uk-smartphone-penetration-continues-to-rise-to-85-of-adult-population
https://www.forbes.com/sites/sarwantsingh/2019/01/11/top-10-trends-for-2019/#4fde98512dda