At eXPD8, we are proud to support the major studios and their high-profile releases all year round. And may I shock you… we also love Christmas films! Every year there is a constant argument in the office.
But I want to know – what is your favourite Christmas film?
So, to stoke the proverbial festive fire, here are my personal Top 7 Most Watched Modern Christmas Films, then you can make your own decision on your favourite(s).
Please feel free to comment on social media or on our website with your favourite festive films.
Muppets Christmas Carol (1992)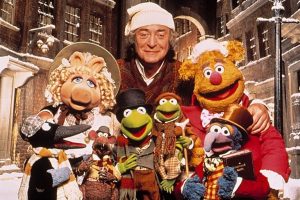 A Christmas Eve favourite… Sir Michael Caine is electrifying, with the performance of a lifetime as Ebenezer Scrooge, mixing serious acting with perfect puppetry and comedy from the Muppets including Kermit as Bob Cratchit and Gonzo as Charles Dickens / the narrator. Enjoy the classic Dickens tale, retold for a modern audience by the Muppets.
Top Trivia: This was the first major Muppet project after creator Jim Henson's death. Steve Whitmire was nervous about taking over such an iconic character until he had a dream where Jim Henson reassured him that these feelings would pass. Talk about life imitating art!
Top Christmas Tune: Thankful Heart performed by Sir Michael Caine.
Gremlins (1984)
A Mogwai is clearly the ultimate Christmas present… unless you get it wet or feed it after dark. With a hand from Joe Dante (Director), Chris Columbus (Writer) and Steven Spielberg (Producer) there is plenty of cinematic pedigree in this comedy and a touch of horror. On second thoughts maybe Central Office's Phil Burt would be a better Christmas present and would cause less trouble…
Top Trivia: The theatre that blows up is the very same one from Back to the Future and "Kingston Falls" and "Hill Valley" were both created in the Universal Studios backlot!
Top Christmas Tune: Kicking off the film with Christmas (Baby Please Come Home) by Darlene Love.
Die Hard (1988)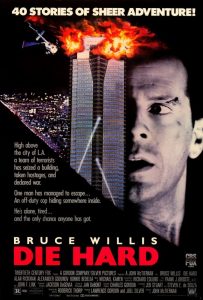 In my humble opinion, Die Hard is the ultimate Christmas film. NYPD cop John McClane is on a mission to save his family visiting his estranged wife Holly in LA, but terrorist Hans Gruber (the late great Alan Rickman who completely "steals" the show) and his gang have plans to crash the office Christmas Party.  4 further films following this game changing action packed film and the controversial quotes are a favourite with the boys (I am not allowed to reference these quotes in this article).
Top Trivia: Ironically, Bruce Willis, is actually "more German" than most of the actors who play the villains. Alan Rickman was English and Alexander Godunov was Russian. Bruce Willis was born in West Germany to an American father and a German mother!
Top Christmas Tune: Chilling in the limo with Argyle to Christmas in Hollis by Run DMC.
Love Actually (2003)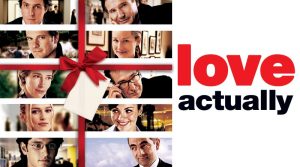 Where do you start with this ensemble cast? Hugh Grant, Liam Neeson, Colin Firth, Emma Thompson, Rowan Atkinson, Alan Rickman, Keira Knightley, Martine McCutcheon, Bill Nighy and Martin Freeman. Don't forget Stacey off of Gavin and Stacey and Andrew Lincoln aka Rick from the Walking Dead! eXPD8 has 1,600 employees which probably rivals Love Actually's roster… If you can keep up with the all the stories (like our merchandisers keep up with all our client briefs) you will sob, sigh, laugh and be gripped by all 400 of Richard Curtis' stories in this film.
Top Trivia: For her one-minute cameo, Claudia Schiffer reportedly received a £200,000 salary!
Top Christmas Tune: Christmas is All Around by Billy Mack (only because Jump by the Pointer Sisters is not about Christmas).
Elf (2003)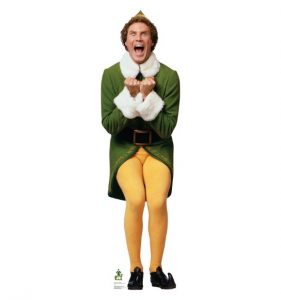 To start, Will Ferrell turned down $29m to be in Elf 2… Jon Favreau's (Director of Iron Man 1 and 2, The Jungle Book, Cowboys and Alien) sleeper hit came out of nowhere to recoup it's $33m budget over the opening weekend in the US. James Caan and Peter Dinklage use their seriousness to combat Buddy the Elf's outright insanity to create one of the most loved, recent Christmas films. Ferrell is in full joy mode in one of his usual yet endearing man-child roles.
Top Trivia: Minor traffic accidents occurred when Will Ferrell walked through the Lincoln Tunnel in his costume, because people recognised him and were so surprised and distracted to see him wearing an elf outfit.
Top Christmas Tune: Zooey Deschanel leading the crowd in Central Park with an acapella version of "Santa Claus is Coming to Town".
Home Alone (1990)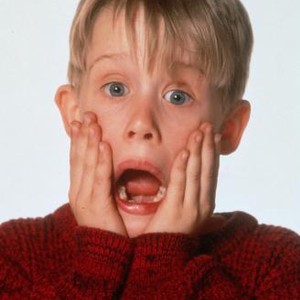 When my fiancé Nicola asks me if we've forgot something, I still shout "Kevin", no matter the time of year… Young Kevin wishes his family disappeared after a fall-out over a cheese pizza and through an ironic twist of fate, they end up going to Paris without him. Coincidentally local burglars and idiots, Harry and Marv "The Wet Bandits", target the McCallister's house for a robbery leading to the all-time greatest booby trap sequence in history. Joe Pesci brings a well-rounded performance off the back of Goodfellas and John Candy brings a touch of warmth to the escapade. Also, what did Kevin McCallister's parent do to be able to afford that house?
Top Trivia: Home Alone became the highest-grossing live action comedy film of all time in the United States and held the record until The Hangover 2 was released in 2011.
Top Christmas Tune: Pretending to not be Home Alone with Brenda Lee's Rockin' Around the Christmas Tree.
Did you enjoy my personal Top 7 Most Watched Modern Christmas Films?
Do you agree the choices?
Do you miss the classics?
What would you choose instead?
Thanks for reading and let me know your favourites Christmas films with your comments.
Sources
I'd like to thank the good people at IMDB and Wikipedia for their trivia and facts!