As our news feeds are telling us, Valentine's Day is the next big event in retail and with 41% of UK shoppers buying products for this special day, we know you want to grab a piece of that estimated £1 Billion spend across the retail categories.
With the grocery sector taking nearly 80% of all purchases, this one day event can provide a great sales boost to the start of your year.
The average spend per consumer is £45 with those living in Preston being the most generous spending an average of £53!

So, how can you maximise this event and ensure this brings the additional spend to your tills in this season of luuurve;-
Get into the Valentines spirit – Just like you on a big date, make sure your store is dressed for the occasion.  It's essential that stores become a marketing medium and retailers must ensure that promotions stand out, and the Point of Sales (POS) is accessible throughout the store to avoid losing potential customers.  Typically only 1 in 6 shoppers visits all of the aisles in a store when shopping.
The Power of POS – 83% of unplanned purchases are driven by promotions – so accurate pricing and clear POS is essential to attract customers. 52% of customers miss signs and messages in store. Messaging and stand out is therefore key to attract customers to make a purchase whilst in store. 74% of all purchasing is said to be decided at the point of purchase, hit them right between the eyes with your displays of LOVE!
Maximising sales – Why not encourage consumers to increase their basket spend by ensuring linked products are sited in high footfall parts of the store. Products merchandised on "clip strips" offer a great way to site products in carefully located positions to increase the opportunity to purchase.
Eat, pray, love Live sampling and demonstrations are ideal for promotions as they allow potential customers to see the benefits and influences of the products. Offer tasters of chocolates or strawberries and you will see a return in your investment. Good promotions will also ensure repeat visits and an increase in basket spend
Don't forget A retail audit can provide invaluable up-to-date information and data analysis about the status of your products, POS and promotions in store. Our teams can take corrective action to ensure that by the time they leave the store, your products are fully merchandised to planogram, showing the correct price and make sure that any relevant promotions have been successfully implemented.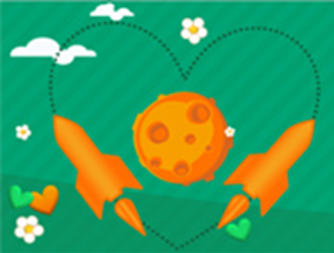 eXPD8 Retail Services assist with all aspects of field and experiential marketing for both retailers and suppliers alike.  Get in touch so we can ensure Love is in the air for your brand…!
Client Services Director