For retailers and brands alike competition these days is fierce.  Consumers now expect quality products that are available to them when they want it, are presented in a way that is attractive and accessible and are at the best possible value.
According to recent studies by Nielsen, 67% of consumer purchase decisions are made at the point of sale, on average consumers spend 15 seconds at the shelf and 55% of consumers stick to the same route in-store*.  Whether your brand is in dairy, fresh, confectionary, magazines, cosmetics or entertainment goods, it is therefore critical that brand campaigns are compliant to ensure success and maintain competitive advantage.
Too often brand campaigns are let down by poor in-store compliance, as planograms are not adhered to, POS not assembled correctly, on time or in the right location, and briefs are not understood or do not comply.  How often do we as shoppers get frustrated by the product not being available?  If in-store compliance is poor consumers will switch off, and brands will not succeed.  At eXPD8 we understand the power of compliance and have a dedicated Reporting & Insight Team who provide strategic, operational and performance reporting.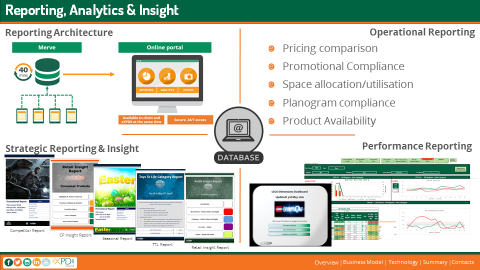 If in-store compliance is good, studies indicate that brands will succeed through retained consumer loyalty, and increased sales.  Remarkably, although brands and retailers know this to be the case, brand compliance is still not measured more actively.
There is a "virtuous cycle" for successful brands whereby their relentless focus on measuring and ensuring compliance in-store drives sales and brand success.
To find out how we can support your brands to win, please contact us at hello@expd8.co.uk or call our sales team on  07469 086 936 and ask for Alan Horton, Sales Director.
* source nielsen