Working in the beauty sector requires knowledge of all moving parts from distribution, to merchandising, promotion and shrinkage. The right level of information at the right time, and executed in the correct way, makes all the difference in beauty. It's the key to success. And when we talk about visibility and availability, that's exactly what we're talking about – information control and transparency for our clients, and then executing based on that information. Of course, having the team and experience to deliver to a market-leading standard requires that myself and the entire field team are trained and experienced enough to respond to any request.
With 24 years retail experience in store manager positions and area manager roles, and now as the Project Lead Manager for the eXPD8 beauty Field Team, my main tasks and duties are to help build and drive eXPD8 beauty's vision into all aspects of the Field. This entails delivering perfect training, communications and strategic direction; to ensure eXPD8 continues to be the driving force in retail merchandising across the health and beauty sector, maximising visibility and availability for our clients. This short blog has been written to demonstrate the various strands of these concepts, and why they are so valuable to your brand.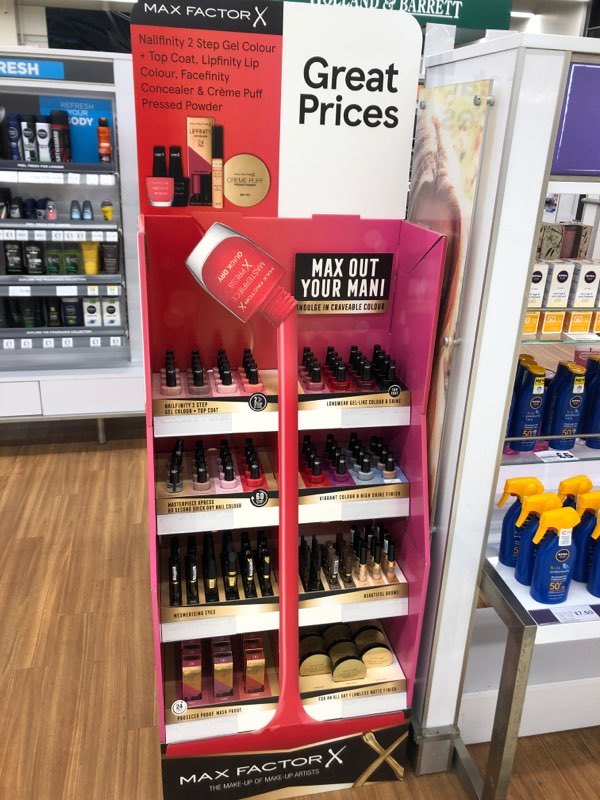 The Art of the Visible
To use a scientific analogy, visibility is defined as the measure of the distance at which an object or light can be clearly distinguished. This relates completely to retail. Visibility is how a brand tracks its stock and merchandise across all supply chains and stores. We use all kinds of tools to measure where the stock is, through all stores, and we can clearly see where there are problems or issues that need to be fixed in certain stores or locations.
Visibility is very important to our clients. They want to see the full journey of their product; the visual journey it takes from where it was designed, boxed, shipped, merchandised and sold. At eXPD8, we can help increase the visual experience, through each of the support functions we provide.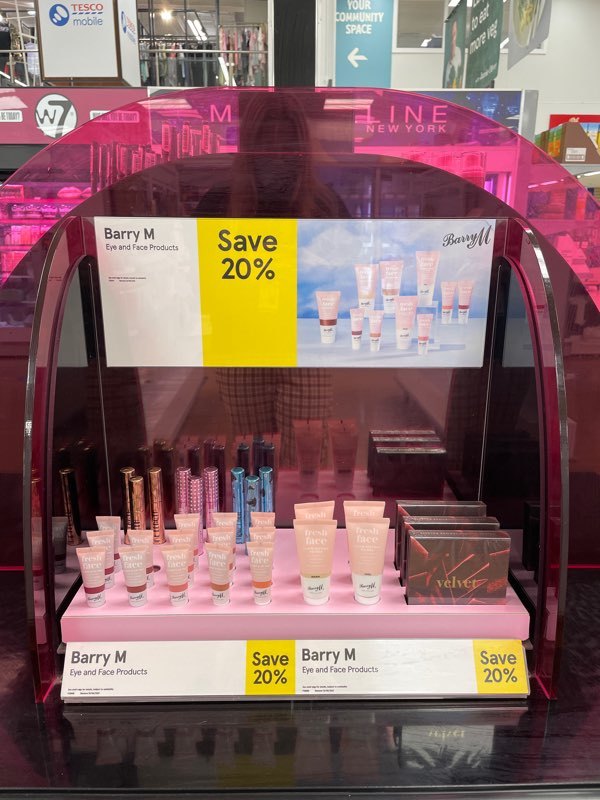 Typically, visibility is lost when product reaches the store. Yes, we can see the sales and we can see the book stock, but sometimes there is more to why products might not be selling, issues such as shrinkage, location, consistency of fill, shutters broken so that no stock can be displayed, the right people on the counters at the right time, relevant promotions and many more variables besides.
eXPD8 beauty can provide all of the data our clients need to gain full visibility of the product, and also help remedy any problems, from large nationwide issues to independent stores issues. We have merchandisers in stores, communicating with managers and touching stock weekly, able to support quickly on visibility of products and formulate resolutions for any number of issues.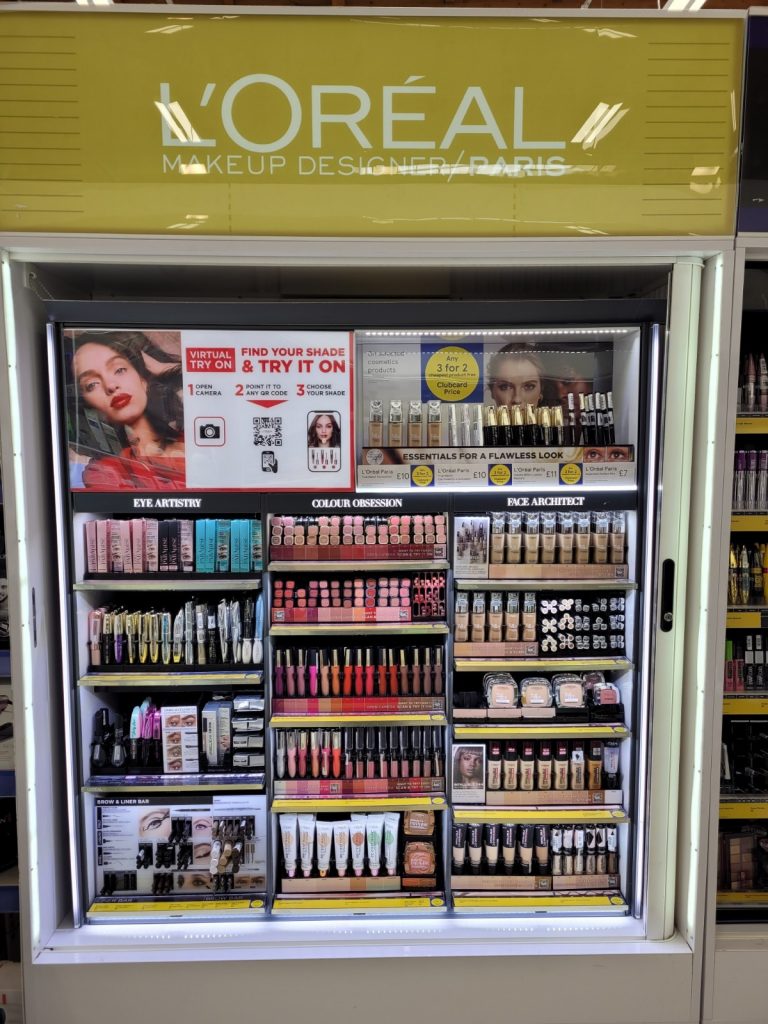 Availability is Linked
Availability ties in with visibility. It also can hinder your visibility as you have product but no sales. This is one of the most frustrating things for clients and it is a massive concern within the beauty industry. Beauty products are very desirable, they are also very fragile which means availability can massively be impaired by shrinkage and damage in stores. Getting the product out on the shelf, priced with the correct promotional offer is basic retail standard, as is maintaining the correct availability. This latter element is one of the more challenging tasks. It's all about visiting on the right day at the right time, driving trial to fix SOH, gap scanning, stock counts and a range of other actions.
eXPD8 can track and report trending gaps, encourage stores to adjust their stock, or even count and adjust the stock ourselves, if granted the procedures. Our team is tasked for maximum availability results and these are driven through delivery, stock holding, and also reporting of shrinkage issues and feeding them back. Within Tesco we have 600 merchandisers who are tasked to support stores with their availability through replenishing gaps, working deliveries and reporting out of stocks to clients, as well as working with the stores to reset any stock that has been stolen or damaged in store.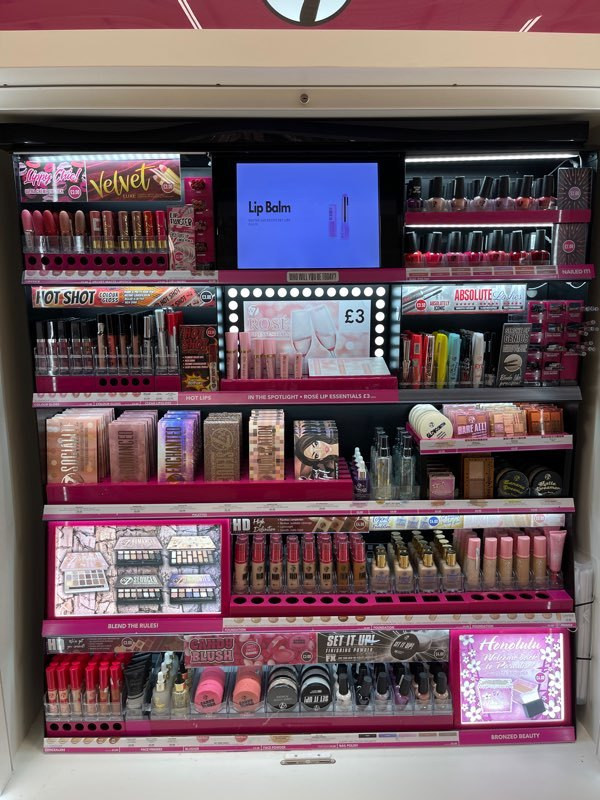 MERVE and PXL8: Your Eyes on the Ground
Having eyes and ears in stores is very important, but in today's world so is data and technology. With eXPD8, you have both. We have merchandisers going onto shops and stores each day, merchandising and replenishing stands as well as producing detailed reports. The data comes from the tablets we use and the applications with which we work. With MERVE, our operating and reporting system, we can load any question our beauty brands want to know about their products.
Is it on offer? Is it filled? Is it set to plan? Do we have any off fixture displays out? We can answer them with detailed photographic evidence, so each client can rest assured that their products are on display in all stores. We also have a fantastic, proprietary application for our clients called PXL8, which is our Instagram of merchandising; every photo, in every store, available for the client to gain full visibility on their product and how well it is displayed.
Image Recognition and Data Transparency
What's more, we are now using image and data recognition to check compliance on calls, creating a faster and more streamlined approach; getting into the detail of launches on day one to help clients remedy any launch day hiccups. In Tesco stores, we work with Meiume, receiving the benefits of their One Home application. It is the beauty bible for process and visibility, giving us the tools to order parts for the stands, missing or damaged point of sale, as well as sharing what good looks like through photos and data share. We also use Tesco's own system, Inform, to track all aspects of stock instore, and also transit of all stock.
All of these capabilities combined are what provide the eXPD8 beauty edge, with the goal being to continuously improve all aspects of visibility and availability. As we are in the midst of developing the eXPD8 beauty brand and the skills of all our team, we will have a better-than-ever class of merchandiser, someone who knows how to improve visibility and availability with their advanced training and the constant improvement from IT. Technically, there is no limit to what we could achieve.
Let us help you grow
If you're a cosmetics and beauty brand, and this sounds like the level of service you've come to expect from your field merchandising and retail support services partners, please get in touch here on our contact page. A member of the eXPD8 beauty team will be happy to talk through your requirements, so we can build a bespoke plan for you and your brand.