An interview with Adam Lamb
What is your full name?
Whats your favourite thing about eXPD8?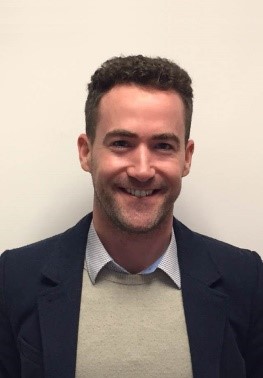 "The responsibility of my role and the trust shown …and the new office bar."
What are you known for?
"Being short, 5ft 5"
Whats your favourite thing about IT?
"Learning about new technologies and systems and how they can bring benefits to the company"
Why did you choose that profession?
"When I started at eXPD8 10 years ago, I was put in charge of the old Windows Mobile PDA's that we used for visual merchandising before introducing the tablets. I really enjoyed doing that part of my job, so decided I'd self-study and put myself through lots of industry standard IT exams and make IT my chosen career."
What is a skill you'd like to learn and why?
"I'm currently learning about Azure, Microsoft's cloud services platform with a view to completing the exams for it. eXPD8 have started to migrate some of our physical on-premise servers in Bristol to the cloud and it's also the general trend within the IT industry, so this is a really useful skill to have. I'd also like to become a much more proficient PowerShell user to simplify and automate system support and maintenance."
What do you think about when you're alone in your car? 
"How fast I'm going to avoid another speeding ticket!"
What's the most interesting thing about you?
"Welll… for any intelligent, attractive ladies, it's that I'm currently single ?"
What do you feel most proud of?
"Being from Cornwall. I'm not one of those "Cornish Independence" types, but it was a great place to grow up."
If you could travel anywhere, where would you go and why?
"The Napali Coast in Hawaii, it looks amazing."
How do you spend your free time?
"Socialising with friends and family, having the odd beer and I've also been known to bust a move on the dancefloor, although I've been told I dance like a monkey."
What was your most embarrassing moment?
"I once put peroxide based earwax removal drops in my eye in-front of everyone in office. Stupidly I mistook the bottle for eyedrops!"
Thanks for your time Adam!