Meet Dean!
Dean has been a loyal colleague of eXPD8's for the last 8 years and is a well-known and well-respected member of the team.
At eXPD8, we have always considered ourselves as a fully inclusive employer and are proud to be actively engaged in developing opportunities for disabled people or those with health conditions.
Dean has a learning disability, which for him means he needs help and guidance to do most day-to-day things. Dean needs to have structure and routine to his day, so that he knows what is expected of him and the tasks he needs to complete, and it helps if the tasks that he does are repetitive.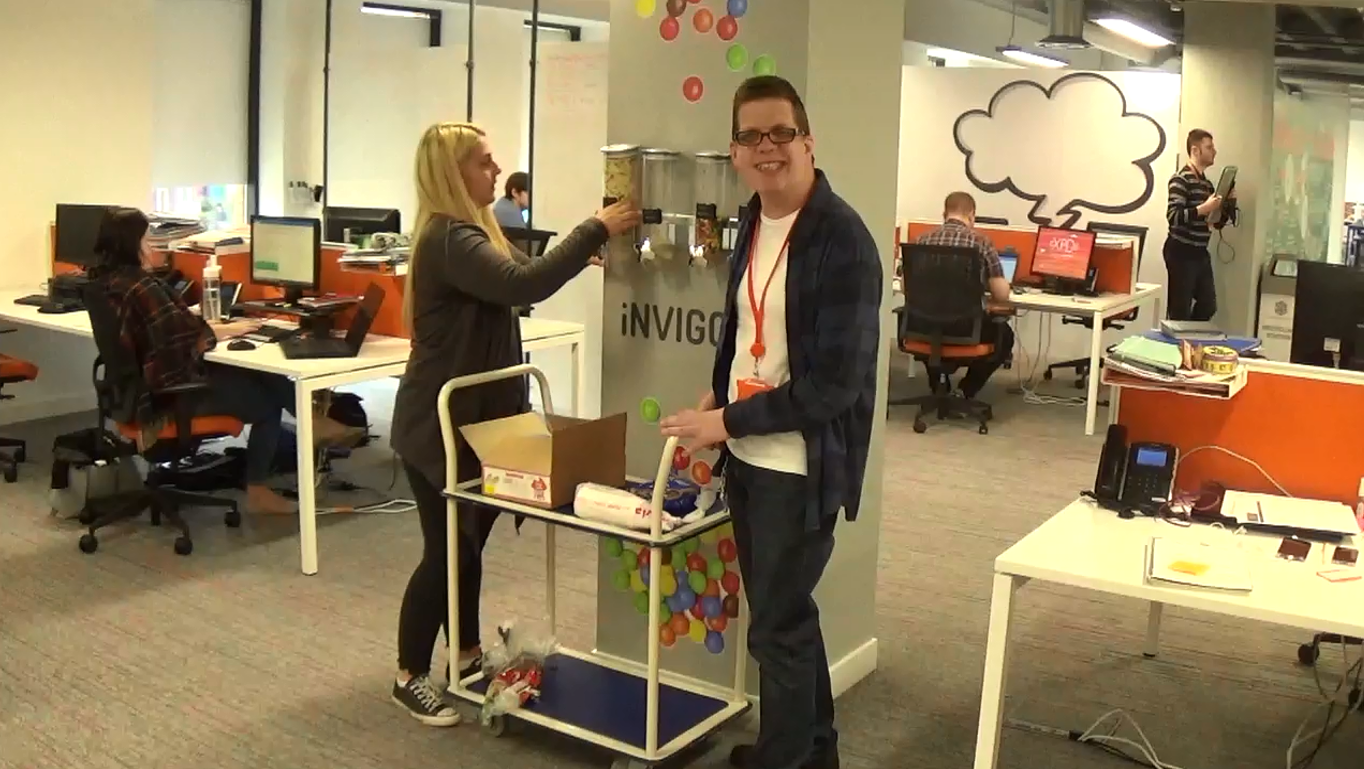 Dean joined our team on a part-time basis and works in our office each week undertaking his varied duties. He is accompanied by one of his carers who also looks after him in his own house. We have undertaken a number of measures and adjustments to facilitate his working. He has a job description, defined roles and responsibilities and is measured and treated the same as all eXPD8 colleagues.  Dean also works in his local Sainsbury's store once a week giving him the opportunity to engage with the store colleagues and customers while undertaking his duties in the entertainment category.
For Dean, having at job means he has structure to his week, the opportunity to feel valued and be proud of his role and in his own words "I like having a job because it's good fun, I get to be part of the team and I earn money to go on holidays!".
Hannah Gissing, Team Leader from Brandon Trust Charity who supports Dean said, "I would like to see more employers seeing past people's disability and recognising that people with disabilities have a lot to offer. Often once they have learnt a task and got use to their role, they can be an asset to a workplace and often a long-term employee. I would also like to see employers being more flexible around making reasonable adjustments, to enable disabled people into work.  
I am very much in favour of disabled people having the same opportunities as everyone else, and this includes employment. I think it's fantastic that eXPD8 are giving opportunities to people with disabilities. I wish there were more employers out there like eXPD8!"

Our core values (eMPOWING, eNABLING and eNERGISING) underpin how we work and run the business and we're committed to investing and supporting our people in the best way possible. We encourage and allow colleagues to make decisions and take ownership; we provide colleagues with the required tools to do the job; we communicate effectively and we recognise and reward achievement.
We have recently embarked on attaining our Disability Confident accreditation meaning we have been certified by the government as actively taking steps to attract, recruit and retain disabled workers.  We provide all of our colleagues and new starters with regular training in how to support disabled people and people with health conditions so they feel comfortable and empowered.
We believe people like Dean add real value to our business and help us all to understand the need for and practice real diversity in our recruitment.  Our aim is to become an ambassador and encourage our clients, suppliers and other organisations we engage with, to take up the challenge and gain their Disability Confident status.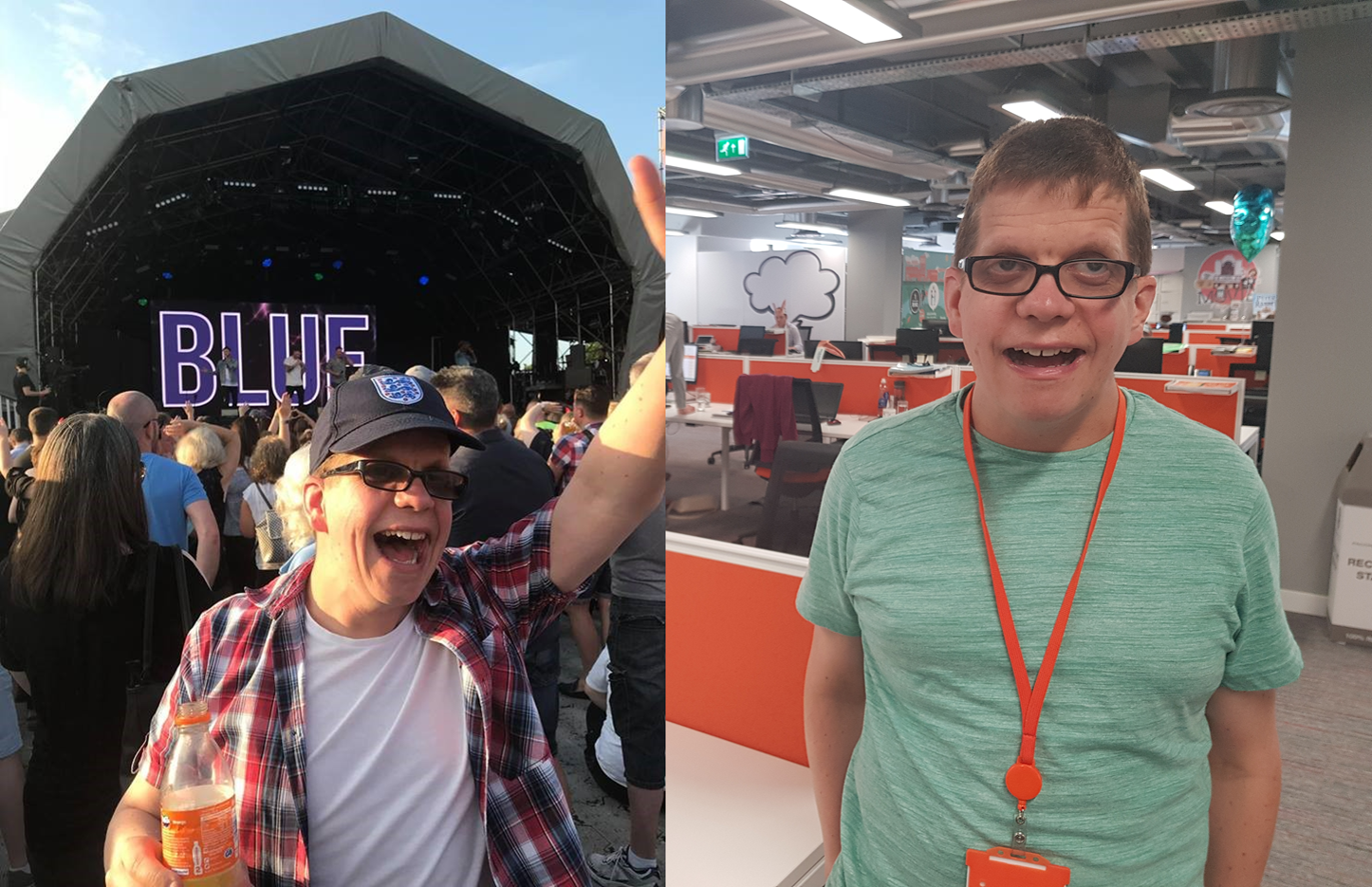 We are currently working with a number of local organisations to raise our profile amongst the disabled community and actively encourage them to apply for our vacancies.  We are also actively following the government's progress on how they're managing the disabled employment gap and supporting companies such as ourselves to efficiently connect with this pool of resource.
Mark Thurgood, Co-owner of eXPD8 said, "Disabled people can bring a wealth of talent and different perspectives to an organisation, and I want to encourage more companies to make sure they're not missing out on this huge, untapped pool of talent. We're proud to be a fully inclusive employer helping to positively change attitudes, behaviours and cultures"
To find out about our current vacancies or to discuss how you can become a Disability Confident employer, please get in touch with us – info@eXPD8.co.uk.