Did you spread a little love this Valentine's Day? Because according to Retail Analysis us Brits spent more this year than ever before – giving the Grocery sector a sigh of relief to what is forecasted to be a challenging year!
Leading retail and shopper marketing agency, Savvy, revealed that 38% of UK shoppers got involved in Valentine's Day this year, with estimated spending for this occasion to reach £853m. Alastair Lockhart, insight director at Savvy went on to say "While shoppers are cautious in their spending, our broader research shows they have a desire to make the most of events. At the same time, retailers across the board continue to increase their focus on calendar events. While discounters, from Aldi to B&M see events as drivers of incremental sales, the big four are using events as part of their strategies to differentiate."
So, with seasonal events a reasonable opportunity for retailers to increase footfall and drive sales predict to see more from the Grocery sector this year. However, it's important not to run mass promotions instead merchandise the right products. Annual rewards are one of the things that keep customers coming back. As a result, there should be a balance between delivering day-to-day value and event-driven promotions. With that in mind, below are some of the results we have seen so far this year.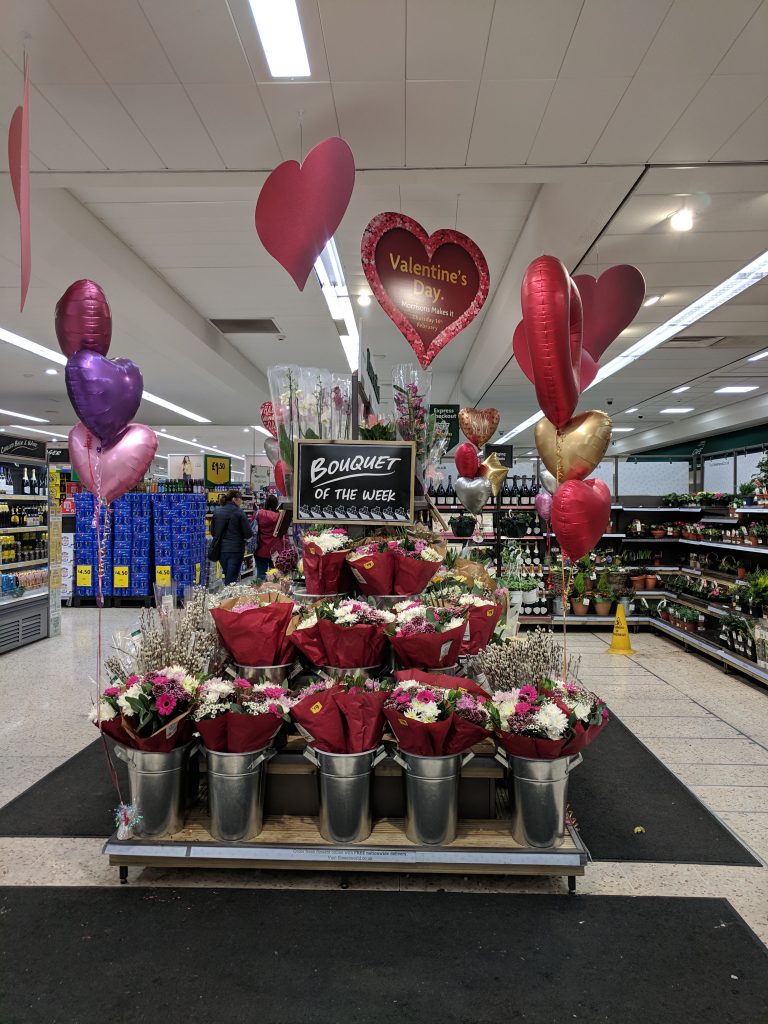 Increase footfall
"Over the past 12 weeks Asda attracted an additional 309,000 shoppers through its doors, helping the grocer achieve its highest sales growth since June 2014, now 2.3% cent." Kantar Worldpanel head of retail Fraser McKevitt said.
Right products
John Lewis Partnership posted a record week for Valentine's products with sales up 27% year-on-year. Similar trends happened in Waitrose, which reported a 14% boost in flower sales and a 15% uptick in their greeting cards.
Whether it was purchased for novelty or an actual proposal, it was Poundland who had the last laugh after selling 20,000 of its engagement rings in just one week!
Event-driven promotions
Data shows consumers planned to stay in this Valentines, something supermarkets were equally organized for. By endorsing their 'Dine 2 for £x' promotion meal deal sales surged by 26% offering customers the option to wine and dine at home.
Were you one of the record numbers that signed up to "Veganuary" this year? Greggs jumped on the opportunity and launched the £1 Vegan Sausage Roll. In return reported a 14.1% increase in sales in the first 7 trading weeks of the year! Maybe now Piers Morgan might retract that tweet?
With all this positivity in unpredictable times be sure to see the grocery and high street prepare for even more calendar and seasonal events. If you haven't noticed, Mother's Day & Easter seasonal isles are springing up in those high footfall areas already. So, if you have any planned activity this year be sure to get in touch with us! With over 2,000 merchandisers, we can launch these short window events and react to consumer trends quickly across multiple retailers around the UK.
Jack Rutter
Account Manager