At eXPD8, our people are key to the development of our business. There are in excess of 2,800 merchandisers working with us. And each and every one is essential to the satisfaction of our clients, upholding the good name of the eXPD8 brand. Have you ever wondered, what is a "what is a merchandiser?". Want to know what a role at eXPD8 might look like? If so, then please, read on! We have a wealth of eXPD8 roles available all across the country. We would love to hear from you, if you think the merchandiser role is for you! There's something for everyone, with the right passion and drive.
So, what exactly does the role entail?
Answering the question of 'what is a merchandiser' requires, in many ways, a multi-faceted response. Typically, a merchandiser is a store-based colleague. They're someone who guarantees the correct quantity of products are available to customers in a store. This means maximising availability and minimising out of stock products, in accordance with a planogram. These planograms are determined by the retailer or brand, the clients of eXPD8.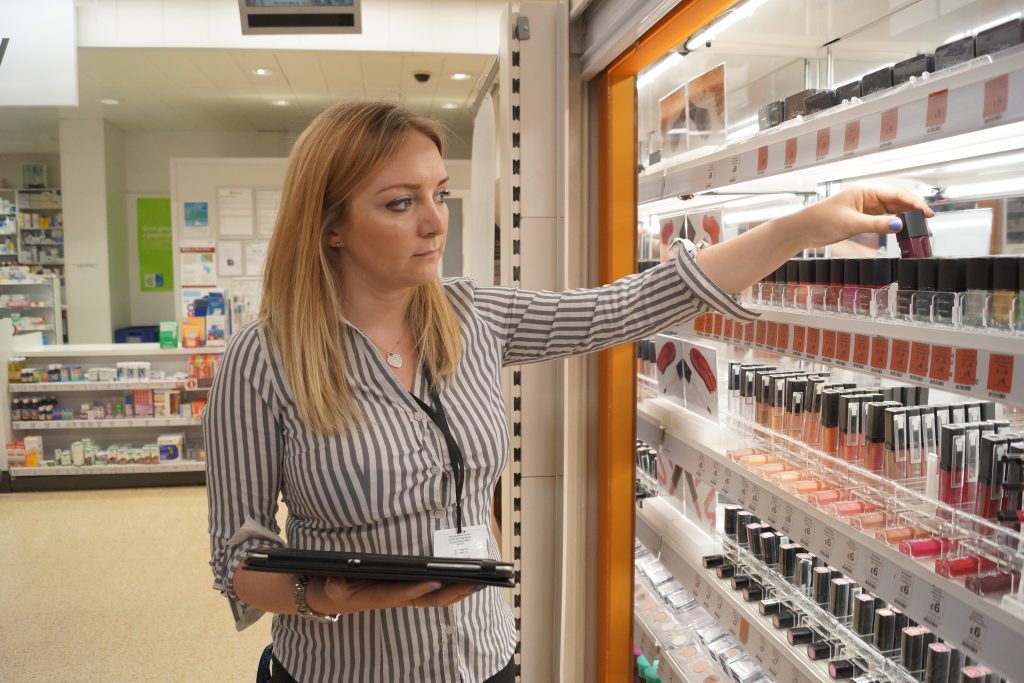 In addition, merchandisers may be asked to ensure that products are available in store on the internal inventory. They will also check that any stock on hand (SOH) discrepancies are highlighted with department managers, who adjust stock as required. Merchandisers at eXPD8 work for a number of different clients and can work in multiple stores. We pride ourselves on our merchandisers having A* relationships with store colleagues, essentially meaning they are an extension of the store colleague staff base.
Sounds interesting, but what does a merchandiser actually DO?
A merchandiser's key role is to promote specific products in store. This drives sales for that brand and achieves a return on investment for that client. The work that a merchandiser conducts ultimately encourages customers to open their wallets and spend money on that brand. Merchandisers achieve this by first making sure that the point of sale is exceptionally set up to brand guidelines. Secondly, they make sure there is key pricing on display, for the customers to be able to understand cost and ultimately purchase that product. Duties at eXPD8 will typically include
Walking in point of sale to store (POS into store)
Implementing POS in store in accordance with a brief set by Central Office
Use of eXPD8 Tablets to review briefs, answer compliance questions and take photographs
Work closely with store colleagues to implement the latest ranges and promotions
Looking for key opportunity areas to help drive sales and increase availability on behalf of the client or brand
Reviewing in store stock levels and liaising with the store manager / department manager if SOH is incorrect
Taking photographs of the brands POS and competitor POS in store
Travelling from one store to another, ensuring great relationships and upholding the good name of the eXPD8 brand by acting professionally at all times and as an extension of the store colleague base
Strong attention to detail by thoroughly reading briefs and instructional documents and transforming this paper brief into a reality in store
Auditing brands in store by answering a series of compliance questions loaded to your tablet.
Due to the nature of the role it is an advantage to have your own transport.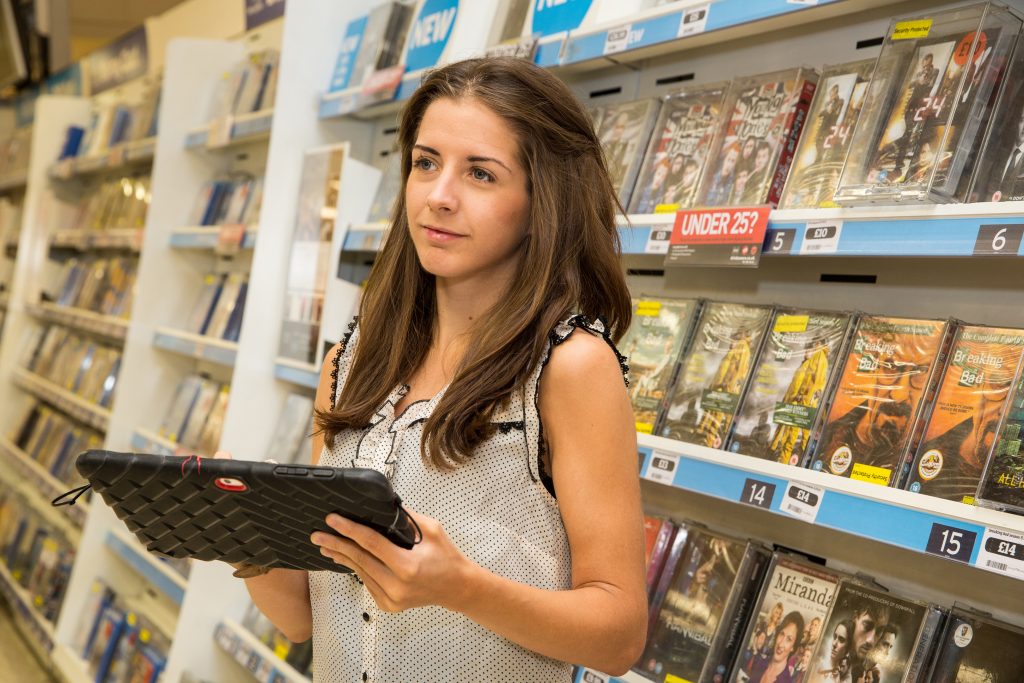 I like the sound of it! Why should I be a merchandiser for eXPD8?
So now you know 'what is a merchandiser' it's also worth noting that eXPD8 have a solid reputation in the arena of Field Marketing. We are the preferred supplier in 3 / 4 of the main grocers in the UK. We work in more than 84 retail estates per year and support in excess of 150 clients. The merchandiser role is dynamic, fast-paced and also varied. You will get to work on a variety of different household name products and brands and be involved in some of the biggest retail campaigns that the UK has to offer.
• Travel and mileage paid
• Flexible hours worked over 7 days a week, fits around childcare, studies & family commitments
• Extra hours of work available throughout the year
• Holiday pay and pension scheme
• Opportunity for progression
You will join a large family of enthusiastic and capable colleagues who support each other and work together to achieve the very best. At eXPD8 we have many different contracts available. These range from from full to part time and we take pride in being a fully inclusive business. All merchandisers are fully inducted and trained. It's also important that everyone is on a career journey through the company. In addition, we offer:
eXPD8 – delivering service excellence first time… every time
If you are interested in joining eXPD8 then please visit our website today: https://www.expd8.co.uk/join-our-family/
Client Services Controller