Well the textbook definition of field marketing is "a traditional discipline in direct marketing, it involves people distributing, auditing, selling or sampling promotions on the "field"." Alternatively it could be defined as "Field marketing involves working on site to connect with markets. As such, it comprises all marketing activities that involve face-to-face contact with the consumer."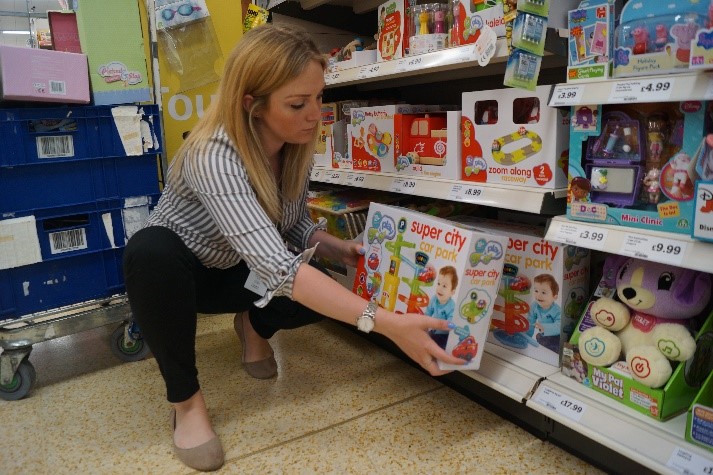 When I tell people I work in field marketing, everyone tends to ask similar questions, what is that? What does it entail? Before I started working in the industry I didn't even know field marketing existed. I felt clueless and it wasn't until I'd done a few store visits for various clients that it all started to make sense and gave my job a purpose.
Being part of the operational side of field marketing and being based in the central office as an Account Administrator involves preparing for activities so that the field are able to execute them efficiently, delivering service excellence first time, every time. The preparation side entails writing questions and briefs, allocating questions to the correct stores, ensuring POS has been delivered and that PODs are available for the field team. Once the call has been carried out, there is still work to be done from the office such as compliance checks and reporting on the activities performance.
The field visits I have taken part in, have made what I do in the office more relevant and answered the question "why". So let me talk you through what I did…
Myself and Lu headed over to Chippenham to meet the 'famous' Christine Hall who was going to be our tour guide of field visits. Christine has worked for eXPD8 for 8 years now and is a very experienced member of the field team so we definitely felt like we were in safe hands and ready to enter a whole different side of field marketing. We visited 4 different stores over the course of the day and each store visit was for a different activity.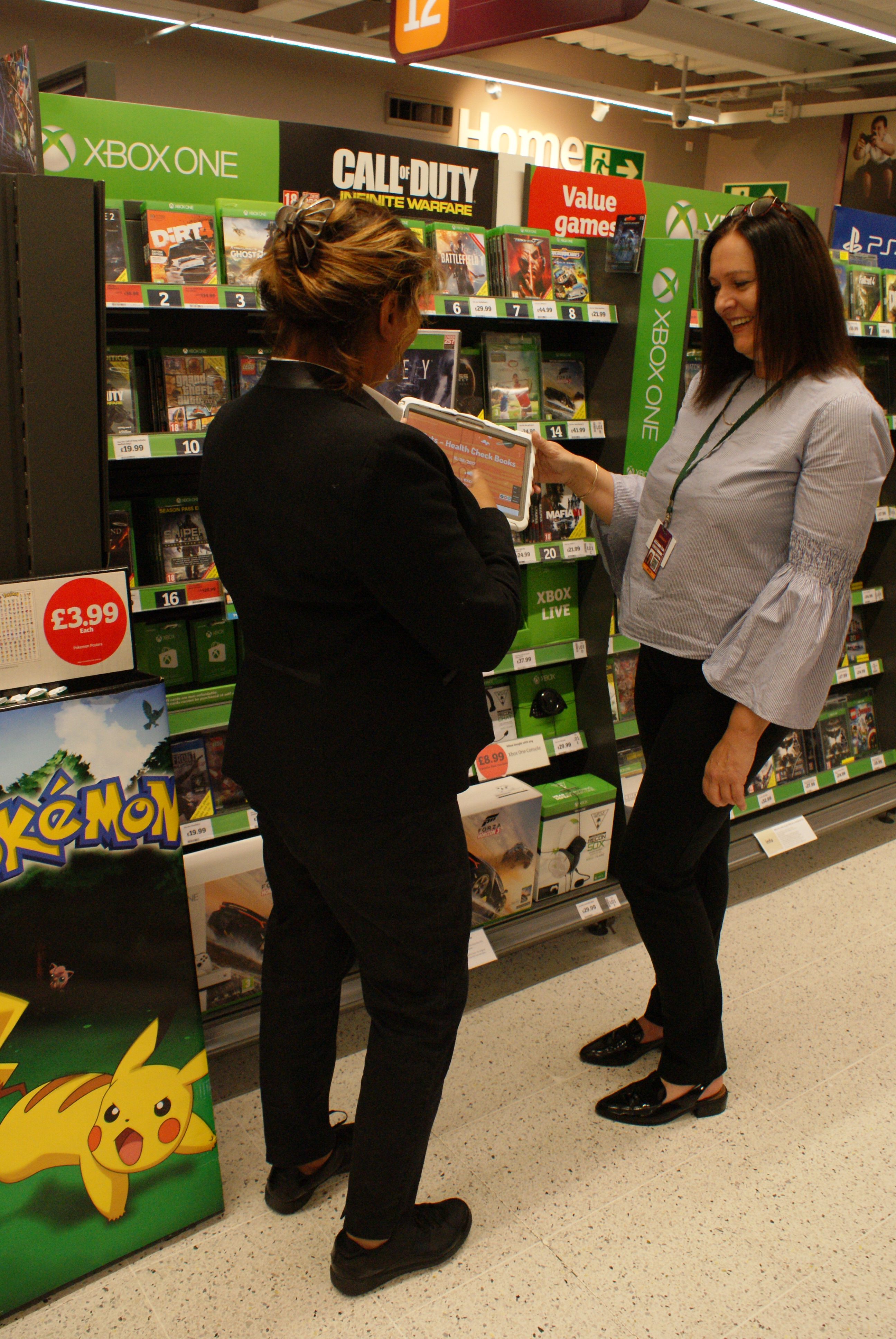 The first call was a checkout POS walk in, a cross studio activity. It was an easy task to understand and Lu and I were soon working together to replenish each checkout unit and site the POS. There were 6 checkout units that needed updating and only a few titles were missing in total so we had nearly reached 100% compliance, which left us with a great sense of achievement. After the first visit we already understood how enjoyable working in the field could be. The second store we visited was Sainsbury's Melksham to carry out a replen call, again this was an easy task to grasp and I found that replenishing books and DVDs was actually a therapeutic task! The following call was a popular razor brand replen in Asda which was a real eye opener… I was surprised how many types of men's razors exist?! By now I was really learning and understanding what it is like to work in the field and the difficulty they have understanding a brief, carrying out an activity and then answering questions after. For the final call we headed over to Sainsbury's Chippenham to carry out a replen call for a health food & drink brand and their protein drink… this one even resulted in me treating myself to the drink! Yum!
Visiting 4 stores might not seem a lot but by the end of the day I was as tired as an old shoe, but I also felt very satisfied with what myself, Lu and Christine had achieved. I felt I had learnt a lot including the different types of calls, the process in store, how long calls take and why we receive the queries we do at Central Office from the field team. My job as an Account Administrator felt like it had more content to it and I now felt like I could relate to the field team when preparing for activities and receiving phone calls during the execution. In a forever changing industry it is important to keep up to date with what is going on in the field.
""Learning is a treasure that will follow its owner everywhere."
Did you know that eXPD8 are now a preferred supplier in Sainsbury's as well as in Asda? Now you know this and can see how thoroughly we prepare our colleagues at Central Office to work with your brand, get in contact today to see how we can help you.
Account Administrator