What is visual merchandising
Visual merchandising is essentially the retail practice of displaying stock in such a way that will attract customers into the store. Everything that we see, from window displays to in-store signage, is a form of visual merchandising and can be used as an effective marketing tool to showcase products, highlighting their features and benefits. If done successfully, it will help to establish a brand's identity and stand apart from competition, along with creating a seamless and pleasurable shopping experience for the customer. All of which has the result of maximising sales.
What makes it successful?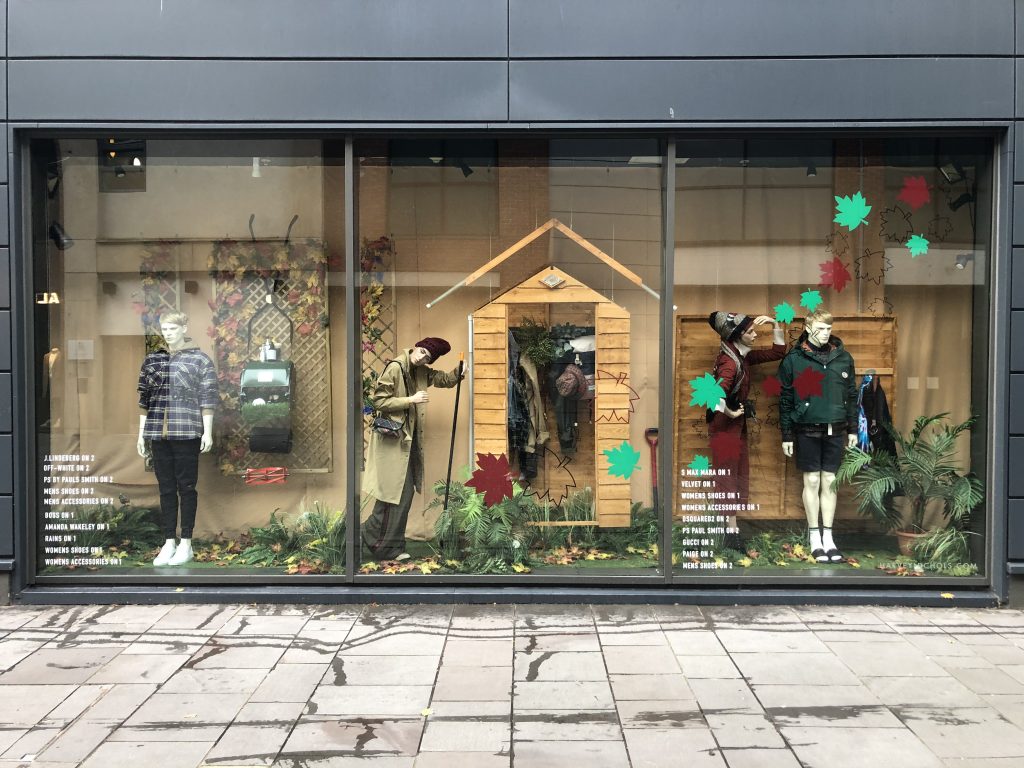 Windows
This is where the customer journey begins – and where visual merchandising should be the most impactful, inviting people into store. Nowadays we often see the space being used to create a 'story' that will grab the attention of the customer and create a sense of a feeling or experience that they can relate to. Retailers are becoming more and more creative with this space to stay ahead of the game and their competitors, incorporating artistic installations and props, with striking graphics, lighting and even video displays.
We often see this 'story-telling' style of visual display during seasonal events, such as the Christmas period or Summer holiday season, where props and backdrops help to set a scene and show products and their functionality in an almost 'real life' setting that the customer can picture themselves in, encouraging them to come into store and make a purchase.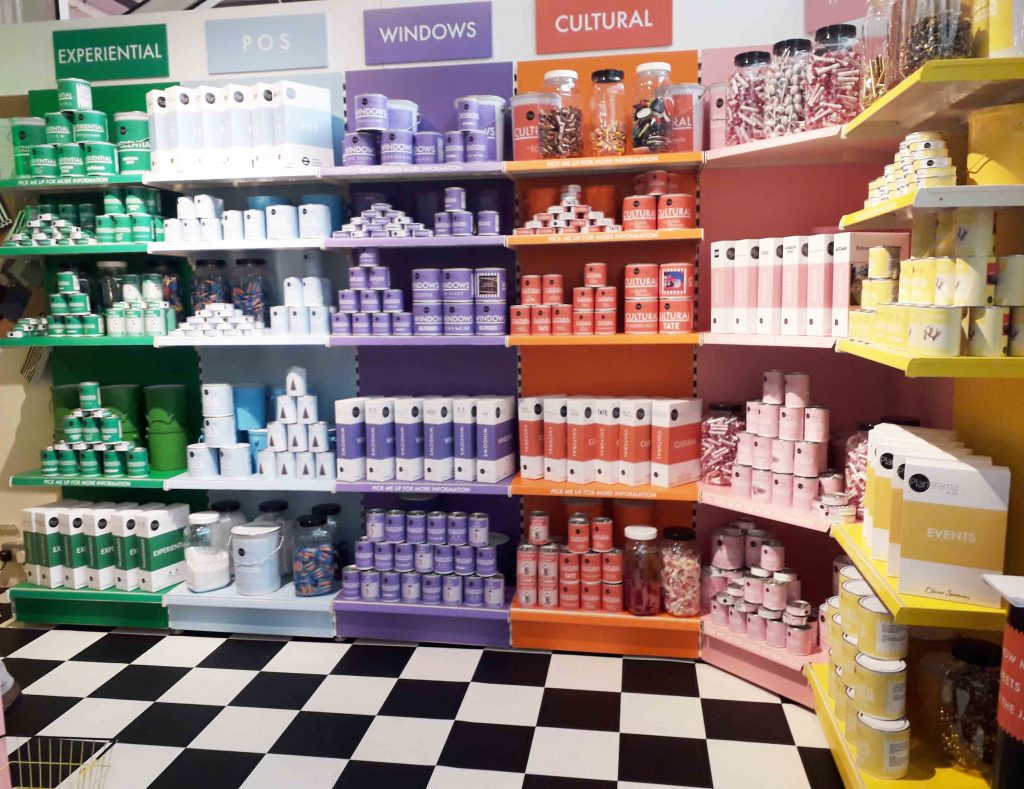 In-store displays
There are a number of elements that can contribute towards successful visual merchandising within a store. Retailers have the opportunity to take the customer on a journey, which can be achieved by planning the layout of fixtures and products. Creating clear walkways and staggering fixtures, displays and wall fittings helps to create interest and keeps the customer's eye moving across the store. Furthermore, the right product placement can make a big impact on sales, so it's important to factor in key sight-lines around the store for the placement of new products, best sellers and promotions, along with merchandising complementing products together to promote add-on sales or 'impulse buys'.
Another factor that goes hand-in-hand with successful displays is clear signage. Customers will easily lose interest if they cannot find the information they need, therefore it's important to display clear and concise messaging about the products, such as pricing and promotional messages, along with signage that will help to easily navigate around the store, like eye catching department headers for example.
Sales data can also play a hugely significant role in visual merchandising. Analysing sales data can help to identify a brand's core customer, which can even vary by branch of a chain of stores. For example, there are many different factors, such as the location of a store, that could determine who the retailers core customer is, which could lead to a variation in bestselling categories of stock. Therefore, by looking at their sales data, stores can get an insight into their customers shopping patterns and make informative decisions in terms of the placement of stock, ensuring the right items are placed in the most prominent locations.
What does the future of visual merchandising look like?
The rising popularity of online shopping has had a knock-on effect on many once loved physical stores, with many having closed not being able to keep up with competitors. Because of this we are beginning to see retailers incorporating new ideas into their visual merchandising – many of which based on new and ground-breaking technology, offering customers an experience that cannot be achieved from shopping online. For example, through the use of more interactive technology – Several retailers in 2018 also introduced smart-mirrors into dressing rooms, integrating Virtual Reality into stores to show how items would look paired with different accessories to create a more collaborative shopping experience whilst giving the chance to purchase items the customer would not have originally considered.
Another consideration is the way that Artificial Intelligence is being used to track "How customers shop". As an example, there has been a lot of focus over the past few years on how items are merchandised or physically laid out in stores. When eye-tracking technology is incorporated with stores sales data, brands can discover patterns in customers buying preferences and what items are typically bought together – these allowing retailers to make the right decisions with regards to their Visual Merchandising in store to maximise sales.
Physical retailers
For physical retailers to thrive in the competitive market place of 2020, it is important they continue to adapt and keep ideas fresh. In a 2018 study, more than 70% of retailers said that their core ambition was to simplify the customer shopping experience with 37% confirming they had invested in Virtual Reality Technology to help achieve this within the last 12 months, with 54% stating they aimed to do so within the next 12 months – these stats showing that retailers realise the necessity to move forward and keep one step ahead of the competition, making new and memorable experiences for their customers. Click here for some Top Tips from experts on how to amplify your visual merchandising!
Using an agency like eXPD8 can greatly influence the visual representation of a display in store, please get in touch if you believe your brand needs our support.
Sadie Richardson
Account Administrator