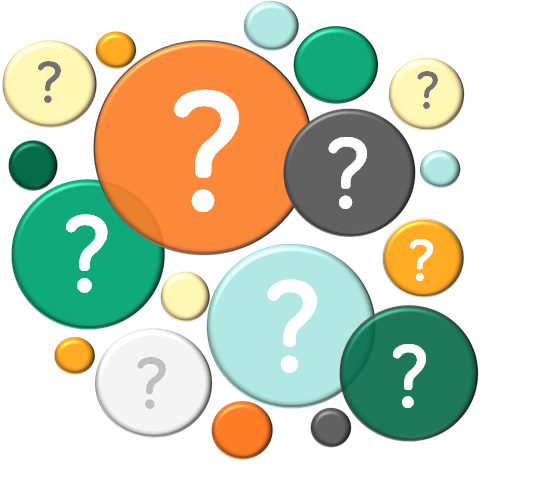 Questions, questions, questions! So many questions, but a key one I've been asked so many times over the past few weeks is; How will the new Tesco contract benefit us all?
Standing in my shoes looking outwards, there's an abundance of benefits across all touchpoints with eXPD8, that can and will be recognised, that will ultimately deliver benefits at retail to the consumer.
After 8 years in the role of Client Services Director; and now accountable for Client Delivery; I'd like to share my personal views, expertise and experience that focuses on 5 areas that will drive benefits for us all!
1. Fully-Accredited Supplier:
We can now offer even greater efficiencies across the board by driving standards, ensuring product availability, improving compliance measures and managing call rates that will deliver the desires of our clients and the needs of the consumer first time…every time. Utilising the services of the 3,000+ employed, inducted and trained eXPD8 field team to implement trade wide campaigns will offer greater flexibility and coverage and by utilising our retail heritage, category expertise, local store relationships and historical call data, we will drive tangible ROI for the clients and enhance the customer journey.
2. The Best of Both Worlds:
Our clients, customers and colleagues will benefit from the coming together of Oakwood and eXPD8 Field Marketing. Through delivering a seamless migration and transition of the two businesses into one new approach; the best of both worlds, we're creating a ''Best in Industry Company and Service' that will offer everyone a greater depth and breadth of expertise, experience, knowledge and influence with proactive solutions to tomorrows problems today; and by default enhance the consumers experience in Tesco's.
3. Process Simplification that drives efficiencies:
Misinterpretation of who wants what, and how they want it can drive us into too much detail and ultimately, failure to deliver the real need! 'Less is more' and 'keep it simple' we are often told! But still at times, we manage to over-complicate and over-engineer briefs, tasks and basic tools that are needed for the job. If that's not bad enough, we then fail to train in the process and/or tools consistently across teams.
Upon reviewing several task elements and measures by both companies who deliver the same tasks, with very similar tools and measures, in the same way, it's apparent that by taking the best from both companies, we can and will drive efficiencies in task delivery time at the fixture. Step back, and simply evaluate the needs, wants and desires of our clients, our customers and the consumers, and then ask yourself, are we striving to exceed expectation before we deliver the basic needs – in many cases the answer may be yes!
4. Collaboration:
My personal definition of collaboration is being an inclusive member of a group, team or organisation that works together to achieve common goals. For example, 'Service excellence first time… every time'.
In a relationship built with clients working on a foundation of one of the top three retailers, we could potentially be considered or defined as a supplier, a delivery mechanism. In a relationship built with clients working on a foundation of two of the top three retailers, we could be considered or defined as a partner, working together and utilising our expertise in various large format retailers. In a relationship built with clients working on a foundation of three of the top three retailers, we could be considered or defined as a collaborator, functioning together and utilising our expertise in various large format retailers.
As the only accredited partner in Asda, Sainsbury's and Tesco our relationships with new clients have already started to develop and evolve and we are already seeing engagement and inclusion in meetings; pro-active contribution and sharing best practice at another level. Together we are defining, developing and evolving client's strategic goals and delivering retail support solutions that drive performance for them; to me, that is collaboration, delivering…

5. Technology:
A key pillar to our continued success and a major driver in delivering efficiencies; our investment in technology (hardware & software) continues to grow and evolve. To take one single element where we continue to strive for the smartest solutions is the use of technology by our field team working in the retailers. Today, as we launch and roll-out our 5th generation of tablets to our 3000+ strong workforce over the coming year, these new tablets will enhance the user's ability to interact with clients & customers through a variety of new apps and functionality; including Photo & Video recognition, Augmented Reality – Positioning, Radio Frequency Identification and Data Collect to name a few.
In summary, why should brands and clients choose eXPD8 for their Retail Support Solutions?
From the results, we are seeing and achieving within the first 6 weeks of transition and before the official 'Go Live' date of 26th May 2019, this is an easy question to answer:
a. We live and breathe retail, and converse in the retailer's language
Benefit to you… No misunderstanding of the task delivery and deadlines to reach
b. We are the only fully accredited partner in Tesco, Sainsbury's and Asda
Benefit to you… potential for cost savings through volume with localised relationships
c. We have a solid foundation of 3,000+ employed, inducted and trained staff
Benefit to you… Full geographical coverage – All 124 postcodes 7 days a week, 24/7 – 364
d. We want to be, can be and in many existing cases are an extension to your brand and team
Benefit to you… Living your values and beliefs to deliver together as one
e. Two companies joined, will deliver the best of both worlds – one high performing company
Benefit to you… Confidence in delivery of excellence first time… every time.
As we've consolidated our Field Marketing services by taking over the merchandising solutions currently provided to Tesco by Oakwood Distribution, this has confirmed eXPD8's position as the market leader and only accredited partner in Tesco, Asda and Sainsbury's offering Field Marketing support and solutions.
So, if you would like to know how we can help your business drive sales, please get in touch – hello@expd8.co.uk
Ian Stacey