I have been at eXPD8 for seven months now and it has been a real whirlwind, full of new information and processes to learn! I joined eXPD8 Central Office in busy Q4 so there was a lot to take on board, but everyone was extremely helpful and supportive. One of the things I was most unfamiliar with at first was all the different types of POS, but I was quickly able to pick this up through the help of training – I can now safely tell the difference between a Wobbler and a Barker and recognise all the many types of exciting event POS that we get to see on a regular basis in stores.
Because we are assigned specific chains to work with, this enables the RI team to develop a detailed understanding of our stores which helps us contribute useful insight into developments we see going on. Working on Morrisons and Sainsbury's for the first few months, I have become much more confident talking about my chains and feeding back on what we see there. Recently I have been taking on additional stores and it will be interesting to continue to expand and combine my knowledge! I have also learnt the 'RI language' that we use to give concise, factual description and insight, making sure that we always present 'one team, one voice'.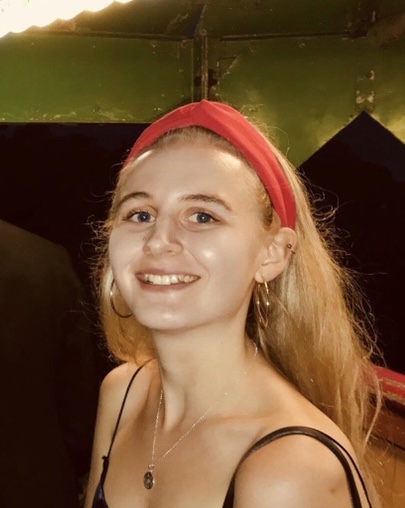 I can't talk about my development at eXPD8 without mentioning one of the most indispensable tools that we use…Microsoft Excel. I had thought I knew about this programme before I joined but I have learnt to use it for so many new things – it always surprises me just how much it can do! The RI team use it every day for a huge range of tasks, from tracking pricing to recording data on which titles are actually present on shelves in stores. This is one of the most valuable things I have learnt during my time at eXPD8 as I know that it will be very useful as I progress throughout my career in the future.
I have particularly loved the opportunity that working in RI has given me to keep thoroughly up-to-date on the all the newly released films, as this as further fueled my passion for cinema and allowed me to share it with like-minded people. It is always fun to be involved with new releases and see the designs of POS that stores are providing for them, and even having dress-up days right here in the office.
However, the most important thing I have learnt is to always ask for help if there is something you don't know because, even though I joined at such a busy time, people are invariably so willing to give it! I have made great friends here at eXPD8 and have always benefited from their expertise, since sharing this among ourselves helps us to provide service excellence first time…every time.
If you would like to find out what vacancies we have at Central Office please tap here.
Ellie Hennessey
Retail Insight Administrator