Sustainability is one of the key factors widely predicted to play a crucial role in the retail landscape as we move into the 2020s, with the potential to influence the overall success of a retailer. The trend towards environmental consciousness gathered momentum in 2019 with several of the top grocers all pledging ambitious targets to reduce their plastic use in the coming years, for example Tesco committing to remove one billion pieces of plastic packaging by the close of 2020. This highlights the growing recognition that decisive action needs to be taken to lessen retail's impact on the environment.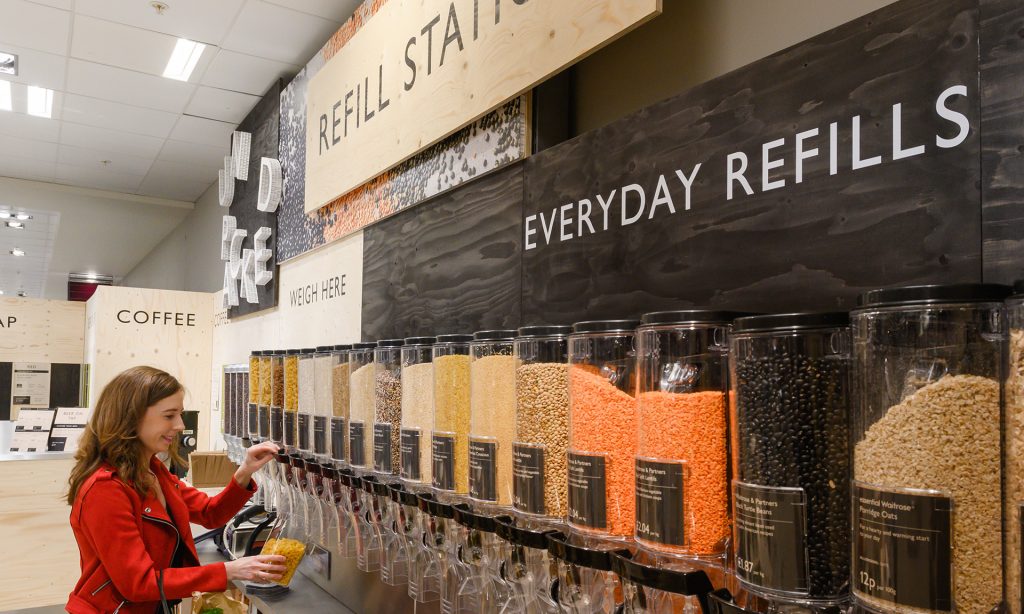 Sustainability stores
One of the most exciting steps we saw taken by retailers last year was the unveiling of new 'sustainability stores', including Waitrose's 'Unpacked' trial in its Oxford store on Botley Road in which customers can fill up re-usable containers with a variety of products including fruit and veg, cereal, pasta and washing-up liquid. This trial has since been extended to further stores as a result of an 'incredible' reaction from customers, showing consumers' enthusiasm and support for environmental ventures such as this. Asda has also launched a similar concept in the past month at its Middleton store in Leeds, with features such as a 'naked florist' and partnerships with popular brands including Kellogg's and Unilever. This innovative move could well be one that more retailers decide to introduce in coming years.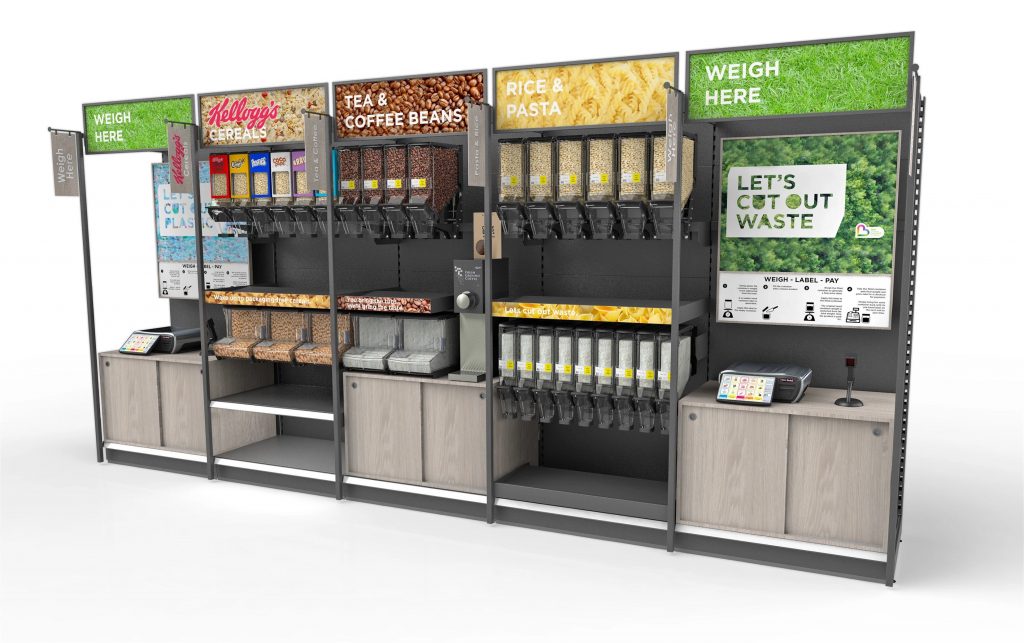 These 'sustainability' stores came in large part as a recognition of and response to customer concerns about retailer's environmental responsibility, a consideration which may impact their choice about where to spend their money in future. Indeed, according to a study by Accenture, 62% of UK consumers reported that they prefer to buy from retailers that are reducing their use of plastics, while two thirds would like greater transparency in how companies source their materials. Engagement with customer demands will be key to continuing to attract those customers, since consumers – in particular younger consumers – are increasingly seeking brands and shopping experiences that align with their own values, including being socially and environmentally conscious. This comes down to having trust in the brand, a factor which is integral to the very concept of a brand since it carries the promise of a particular experience and fosters customer loyalty. This is not just limited to the quality of the products themselves, since 64% of consumers in 2019 wanted brands to deliver on issues facing society – an increase of 13 points from 2017. Assuring people that a business is taking its environmental responsibility seriously may be a make or break factor.
What can we do?
One of the most significant ways in which retail impacts on the environment is through wastage, with unsold products – particularly perishable products – wasting natural resources as well as being a heavy financial burden. One of the best ways to prevent this is through accurate forecasting of future needs, which is an area where eXPD8 can provide assistance.  Seasonal profiles, inventory management and demand planning can all minimise the wastage which damages both businesses and the environment. With eXPD8's commitment 'to help sustain the environment for future generations', we would be more than happy to help your business reach its sustainability goals in retail!
Ellie Hennessy
Retail Insight Administrator