eXPD8 has experience of running both dedicated solus teams as well as syndicated teams. Over the years, clients have wanted to move to a more syndicated approach as there are greater cost efficiencies in doing so – by way of reduced travelling costs, using people appended closer to the store in question.
Retail is changing and brands have taken notice of the need to change the way they invest in in-store merchandising. More so than ever, .retailers have set plans for space and the best way to improve sales is to ensure the shop floor is set up as per the retailer guidelines – therefore ensuring consistency across their retail platform and ease of merchandising for store colleagues as labour in store is now at a premium and execution must be as easy as possible. A syndicated solution carries many advantages over a dedicated model and is usually preferred unless the Field Team required a very specific skill set and/or the product is particularly complicated. If the requirement is focused on in store set up and availability, then a syndicated approach is often the best option.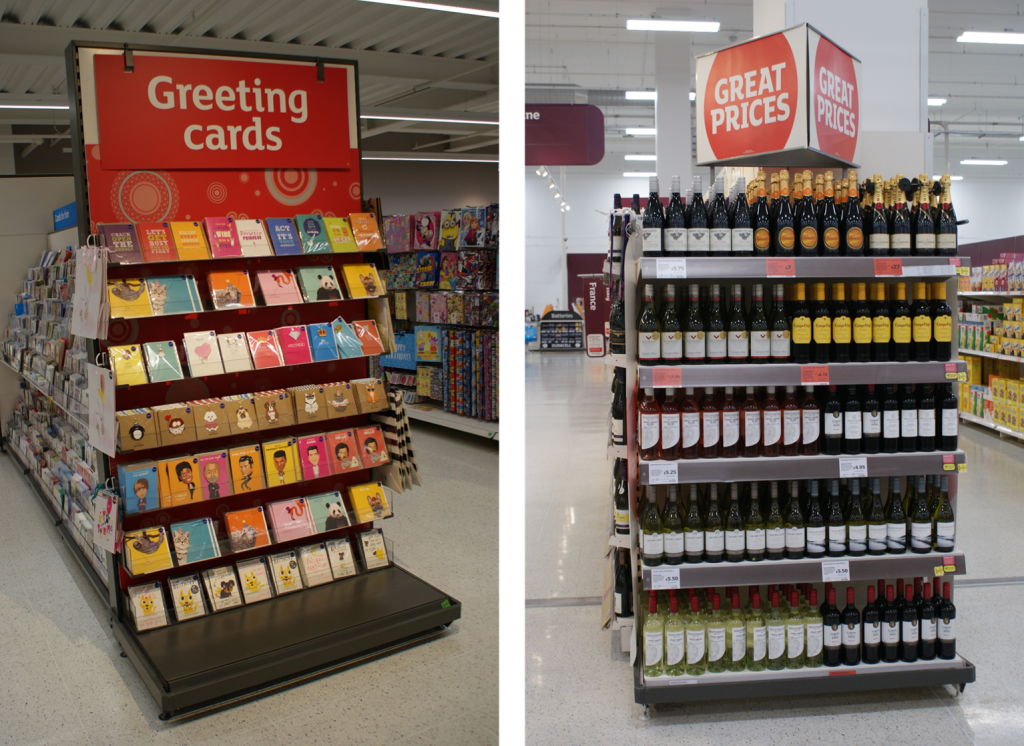 eXPD8 have always believed in a syndicated approach and favoured this – making sure the store environment and operations are front of mind and not trying to gain that one extra facing which ultimately doesn't change the sales curve and is disproportionate in sales versus the effort. We believe having a skilled person on the shopfloor who knows the store and its operations will undoubtedly offer a more efficient service for the retail and various brands and categories.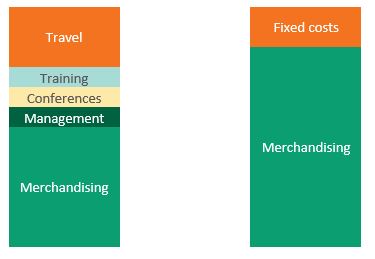 When we talk about syndicated services we don't mean a merchandiser spends time in store with little guidance or tracking of time spent on brands. With our slick call management system – Merve – we can apportion time to brands to ensure you get what you pay for, but our smart routing systems ensures you get a person who is familiar with the store and has the right skill set for the job in hand ie. Cosmetics knowledge, stock count experience, etc.
Heres our top reasons why a syndicated offering can add value to your business and save you money:
Store Familiarity: A syndicated colleague will be in the same store many times a week and will be familiar with both the store layout and the store management.
Day 1: Day 1 cover is important for major activity and there is no such constraint with syndication; many thousands of calls can be conducted on the same day. A dedicated team has a low ceiling on the maximum number of calls that can be conducted on the same day.
Flexibility: Resource can be directed to meet seasonal trends such as the huge uplifts at Christmas and hours can be focussed to support Promotional Activity. A syndicated team can also be turned down during quiet periods. A dedicated team has very little flexibility with the flat resource available not according with the sales profile.
Routing: To route plan a dedicated team effectively, a routing platform is required just for one team. This is an expensive service and inherently inflexible, with complex patterns of call frequency difficult to model. There is no parallel disadvantage with eXPD8's service.
Absence Cover: A syndicated model means that coverage is never an issue, there is always another trained and local merchandiser able to step in. Whether planned such as holidays or unplanned such as illness or vacancies, covering absence is much more difficult with large geographies potentially left uncovered when a smaller team is in place.
Partitioning Time in Store: Historically, a criticism of a syndicated service was it was difficult to determine if the service contracted had been received, with time paid for instore expended on other accounts. This is not an issue with eXPD8 call management system where discreet timestamped calls are employed.
Training and maintenance of talent and skills for a syndicated team: Only individuals who have been trained and who have passed their training would be permitted to work on the account, all the team would have the relevant accreditation badges, this is a huge saving on the current model where accreditation badges would need to be paid for by you or the agency employed. eXPD8 are accredited to work in Tesco, Asda and Sainsburys as a preferred supplier. Ongoing training would be carried out using the various methods we have in place. Video training is very powerful to train and can be added to client portal that all the team would have access on their device. We would also utilise the online training modules which can be specially built for clients which ensures they are have read, understood and completed the tests before they pass through.
Team meetings and conferences: A syndicated model should not require the need for frequent meetings or such large group sessions, instead smaller more regional events would be held to communicate key messages and training.
If you would like to have a chat about how our 2,800 strong syndicated team may be able to benefit you, please feel free to get in touch.
Client Services Director