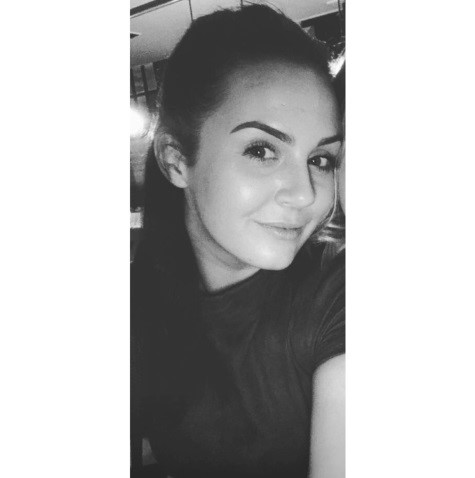 Hi my name is Izzy and I am a third year university student at the University of the West of England studying Business Management with Marketing.
I first got in touch with eXPD8 way back in January whilst half way through my second year, enquiring whether there were any work experience opportunities over the summer period to help build up my professional portfolio. Throughout my time at university I had learnt that gaining experience was just as important as the degree itself, as this can open so many fresh, shiny doors after graduating.
I started with a big, long list of local businesses to contact within and around the Marketing industry, as I didn't expect to hear back from many – but it all changed when I sent an email to info@expd8.co.uk one Friday night. By the time I had woken the following  morning I received a response from the Co-Owner, Mark Thurgood, thanking me for taking the time to contact and show interest in eXPD8; followed with the magic words "I'm sure we'd be able to make room for you"…  This is where my eXPD8 journey began!
What happened next? …
Shortly after the reply from Mark, I received an email from Simon Bailey, who would act as my contact within the company, inviting me to visit the office to have a conversation about expectations of what I would want to take away from my time spent with eXPD8 and generally to put faces to names; bearing in mind this was way back in February, I was updated regularly with the plans that had been put forward, generally keeping contact.
Promptly after my final exams, Simon invited me to the office once again to meet Holly who I would be working alongside, helping to assist with the DVD launch of the Peter Rabbit Movie (How Exciting!). I came to visit the office once more before my start date, where Holly thoroughly updated me of the pre-release activity and all the exciting things she had planned for me to get involved in – I was truly grateful and felt privileged to be involved with a company that gave me all the time, effort and care for my short 3 week placement!
Week 1…
My very first week went super-fast, even though I was only at eXPD8 for a short period of time, I was treated exactly the same as if I was here permanently; everyone gave me their time and answered any questions I had. I went through 2 days of inductions; my first day consisted of understanding the history behind eXPD8 and the variety of work that is done for a wide range of clients, health and safety, general housekeeping of the office and a HR induction. My second day involved meeting the team and receiving my system log in and laptop. Social media guru, Suze, set me up online and gave me my first task of generating and scheduling some social media posts for the countdown of the release of the Peter Rabbit movie.
I got stuck in quite quickly for the remainder of my first week, including tasks of:
Complete pre-release and launch briefs
Designed artwork for advertising space on the tablets
Continued scheduling posts on social media
Created launch deck templates
Planned central office engagement activities
Put together a segment of the central office newsletter informing all the fun activities coming up over the next few weeks to help promote the launch of Peter Rabbit.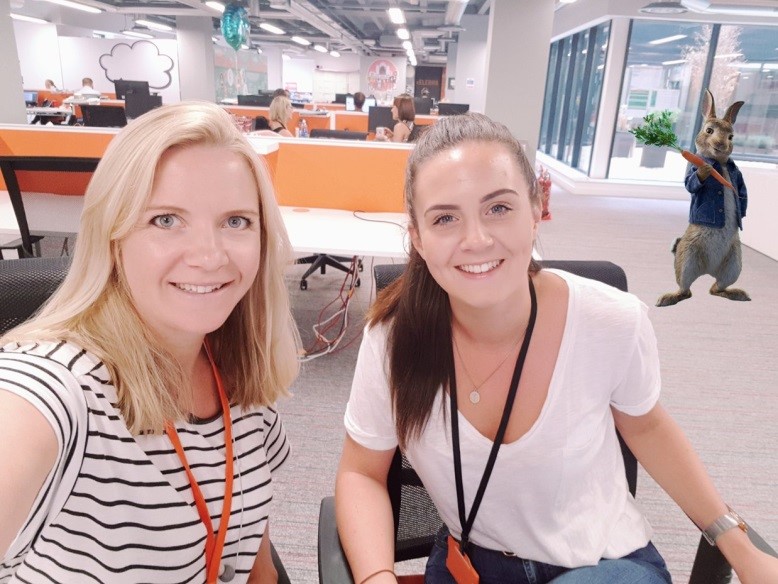 Week 2 …
Week 2 saw the pre-release of the Peter Rabbit DVD; this is where all the exciting central office engagement activities began but… the important bits first!
I had training for reporting the level of compliance whilst merchandisers were out in the field setting up the POS (great Excel training), I finalised launch briefs, created exciting incentive pages for the merchandisers responsible for setting up the launch and planned social media activity for Q4.
Now back to the exciting activities; colouring sheets were available as part of the Peter Pre-release POS so, you guessed it, central office had a colouring competition, this was a total hit and so were the cardboard bunny ears sporting our Peter Rabbit Jackets!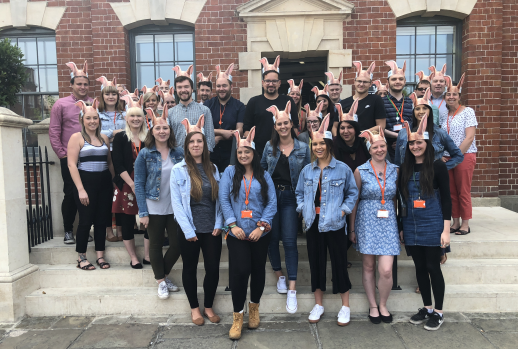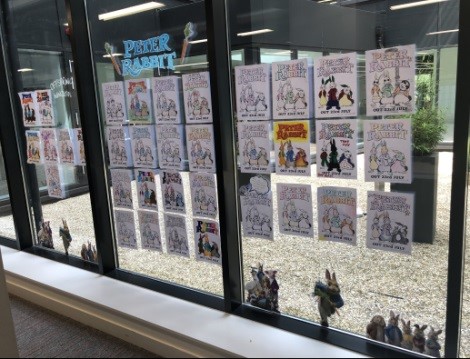 Week 3… Launch Week and Final Week 🙁
Monday 23rd and Peter Rabbit launch day! I put my report training to the test and compiled the responses from merchandisers out completing their calls, however my main job for this was sourcing images of POS which were being uploaded from the merchandisers out in the field. It was really interesting seeing the whole launch come together in real time with more and more displays being complete throughout the day. I was gathering the best images in order to create a visual launch deck report ready to be sent back to Sony alongside the compliance ratings.
In conjunction with launch day we had some very special guests visit Central Office; Bunnies! Derri had the day off and offered to bring her bunnies, Charlie and Dave; this allowed me to get some fabulous images for social media which caught Sony's eye.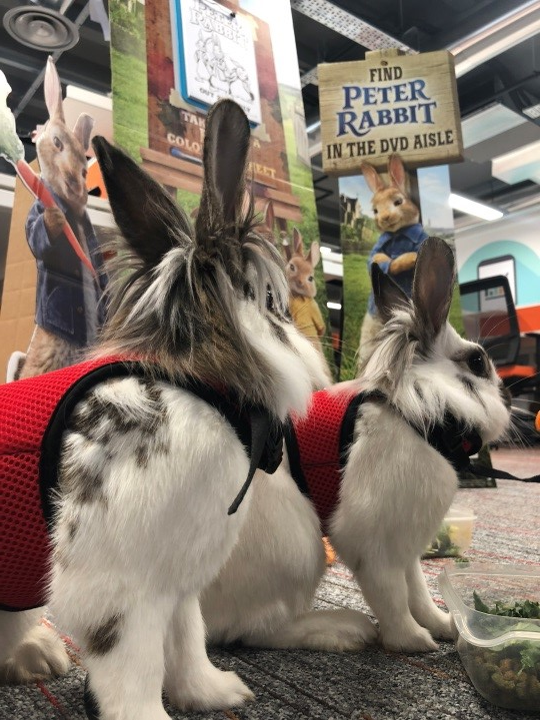 The rest of my final week with eXPD8 consisted of:
100% photo checks of the POS displays in all of the retailers ensuring everything was how it should be
Created a video montage of the Peter Rabbit launch from videos merchandisers sent in
Continued to plan social media and engagement activities for Q4
Prepared for Week 2 POS Activities
Finished this blog!
This has been my first experience of working in an office environment and especially full time, but I woke up every single day looking forward for the long day ahead, it definitely was not a chore! eXPD8, no matter who you are or how long you are with them for, welcome you with big open arms and I cannot thank them enough for the opportunity and the experience they have given me to help boost my career in the business and marketing world – I hope our paths cross again one day and if you haven't, be sure to check them out!
Izzy Womack