'Diary of a Wimpy Kid: Wrecking Ball' by Jeff Kinney Launch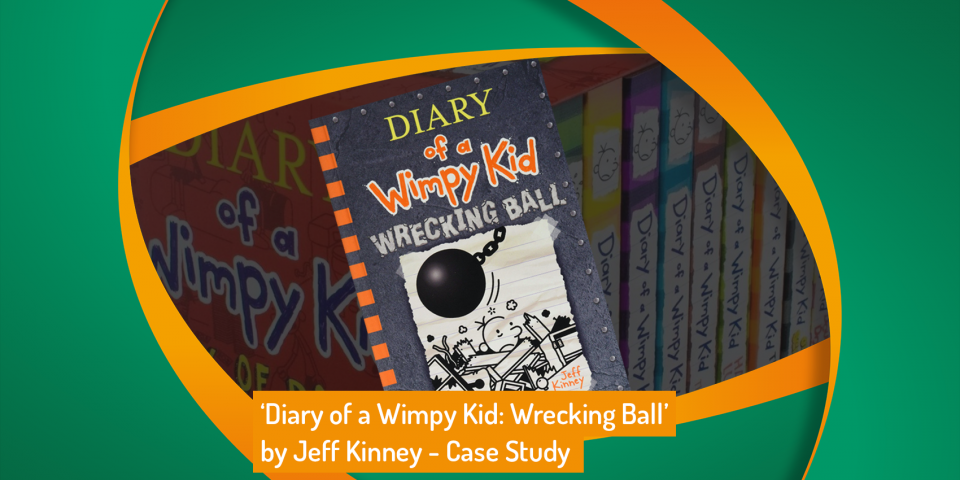 Results
Average compliance achieved
Number of Stores visited
Amount of POS sited
Our response
Our merchandisers were provided with a detailed Brief, which was created at eXPD8 Central Office ahead of the launch. The Brief included Planograms for each space that featured the title, along with imagery of all elements of POS which were provided by the Client prior to the activity going live. Merchandisers were able to view the Brief on their tablets both ahead of and during the launch, which enabled them to complete the task successfully and efficiently.
Communication between the eXPD8 Central Office team and the Client ahead of the launch ensured that all the necessary information was provided, and any helpful information such as Proof of Deliveries for the POS were made available to merchandisers to help the set-up run as smoothly as possible.
During launch day, the eXPD8 Central Office team were able to view live feedback from merchandisers in stores and feedback any potential issues to the Client during the course of the activity, resolving where possible during our time in stores. An issue was raised in some stores that the POS delivery was not easily located due to being co-packed with POS for other upcoming Entertainment launches. eXPD8 communicated this back to the Client to gain some further information on the delivery box labelling, which could then assist merchandisers when searching in the warehouse areas.