Implementation of Nintendo ASDA Summer Promotion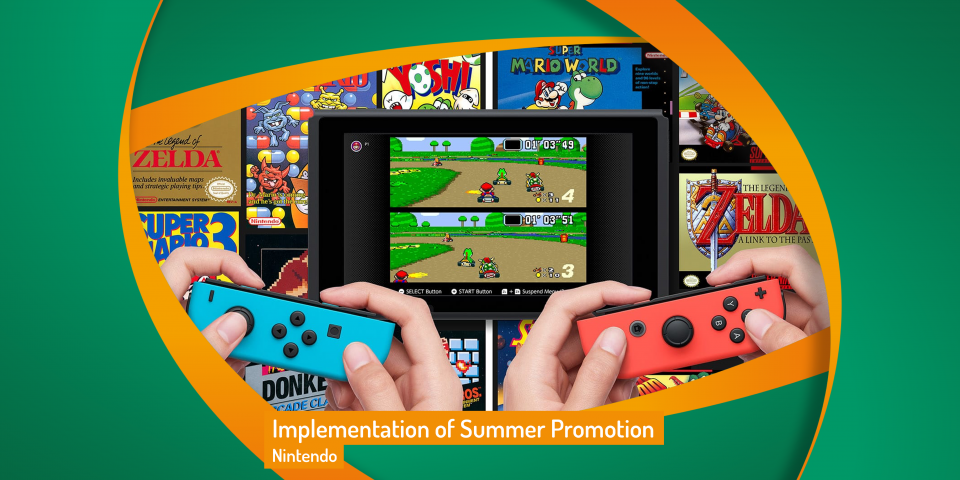 Results
Number of Products merchandised
Amount of POS sited
% set-ups/visits completed
Additional results
Visits in 200+ stores within one day.
Strong Compliance
eXPD8 were able to feedback to Nintendo with timely information regarding their promotion in store
~70% eXPD8 influence on siting the FSDU in store.
Our response
Emails and conference calls with Nintendo ahead of launch to plan the launch day and required POS to implement.
Liaison with the retailer to understand changes in ways of working with regards to Covid19 (from March 2020 onwards)
All point of sale was delivered direct to store by Nintendo.
Briefs were created at our Central Office. These were collated post email clarification with the client to outline the following;

Where in store the products were ranged and the relevant plannogram for that space
Visuals of the relevant SKUs and FSDU.
In store procedure for printing of SELs.
Information on how and where to locate the relevant stock in store for siting.

SWOP Sleeves were sent to eXPD8 merchandisers for the unit and walked into store to aid compliance.
Compliance questions were loaded to merchandisers tablets the week prior to launch – these being bespoke to the store in question and allowing for key data capture. Photograph questions were also loaded.
On launch day, the client was provided with various images and interim updates to make them aware of launch progress. The final report was then provided the day following launch, giving an overview of compliance, images and exceptions. Any non compliance was also provided within the final report.