Implementation on behalf of Bloom and Blossom within Sainsbury's stores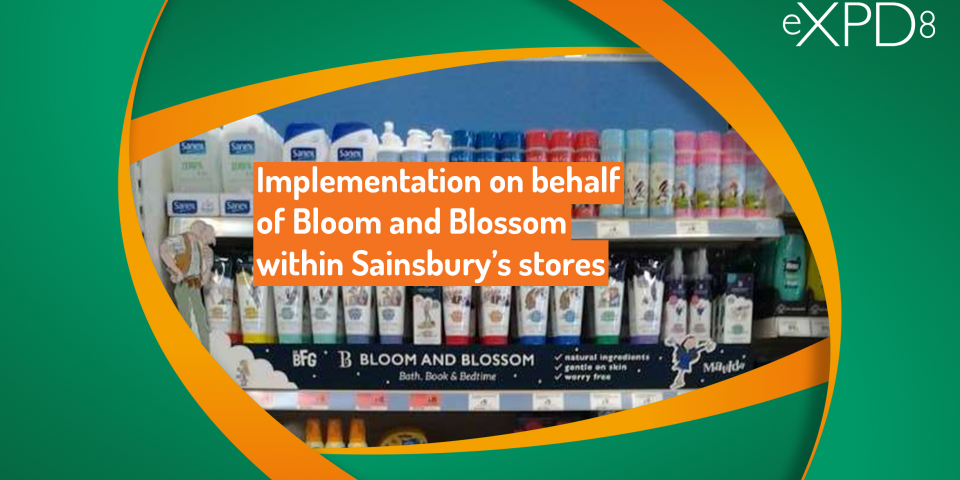 Results
Number of Products merchandised
Additional results
Visits to store within one day.
eXPD8 were able to feedback to Bloom and Blossom with timely information regarding their promotion in store.
In excess of 1,400 items were merchandised on launch day.
Our response
Working together with the Bloom and Blossom Sales and Marketing Executive to understand SKU display in store and the relevant bay needing to be merchandised.
Briefs were created at our Central Office. These were collated post emails and calls with the client to outline the following;

Where in store the products were ranged and the relevant plannogram for that space (including what needed to be removed from the fixture)
Delivery information of the SKUs to store
Visuals of the relevant products
Information regarding POS delivery including visual, delivery label and PODs (Proof of deliveries)

Compliance questions were loaded to merchandisers tablets the week prior to launch – these being bespoke to the store in question and allowing for key data capture.
On launch day, the client was provided with various images and interim updates to make them aware of launch progress. The final report was then provided the day following launch, giving an overview of compliance, images and exceptions.