Demo Products & POS For Sainsbury's Christmas 2016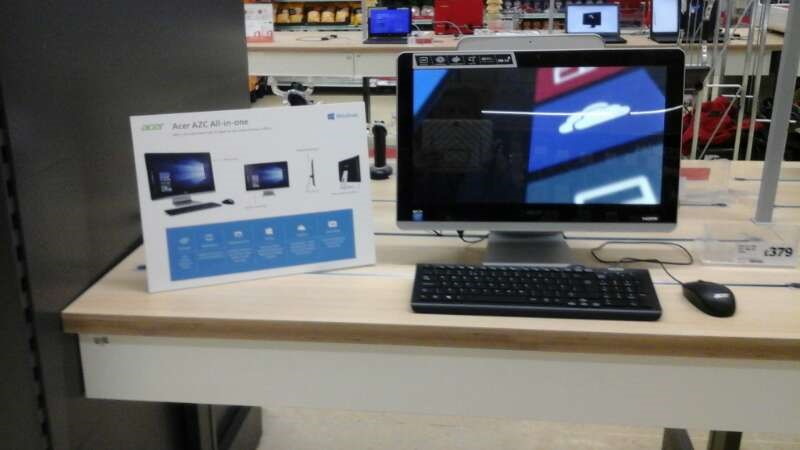 Results
Average compliance achieved
% set-ups/visits completed
Number of products ordered
Our response
Following on from a successful Range Change in May 2016 eXPD8 conducted a full Post Implementation Review with suppliers and identified ways to further improve the process for the next change; this included; a more thorough critical path, improved fulfilment and delivery options for Technical Support Persons walking the product into store, Review of reactive visits and team structure.
eXPD8 utilised a specialist team of Technical Support Persons who were responsible for the full range change in all technology stores across the UK. These members of the team are specifically trained in how to safely secure any technology device in store, install demo modes etc. eXPD8 Technical Support persons are in store weekly and fully trained and inducted into the role to ensure full product and implementation knowledge.
Range Change planning started -12 weeks prior to the Range Change – this included creation of a Critical Path and weekly meetings with all relevant stakeholders including Buyers and Technology Suppliers. All Technical Support Persons were made aware of the launch and introduced to the changes upfront via Newsletter and Email communication.
eXPD8 were responsible for reviewing all new Technology Lines going into stores and the security requirements for each one. Each store was allocated its own "Pick List" and security solution was ordered by eXPD8 specific to the products, store type and planogram ranged. Several store visits upfront allowed for review of the plannograms and the relevant security solution that might be needed.
For any new Technology Lines eXPD8 liaised with the security providers direct to find an appropriate solution to secure the device in store. Following on from a full Post Implementation review on the previous range change all parties also discussed the finer details such as the way solutions would be mailed out, packaged and checked into eXPD8 fulfilment centre to further streamline the process.
eXPD8 received all POS and security solution into their Fulfilment Station and then created store and Merchandiser-specific packs for our specially trained Technical Support Persons to walk in to store for their visit. Following on from our May 2016 Range Change the decision was made to package by store to improve efficiencies in packing and time sorting through stock to walk into store.
-4 Weeks from launch refresher training was given to all Technical Support Persons to make them aware of any new lines and security – Senior Technical Support Persons were also appointed as a point of contact for the field for any queries throughout the fortnight and offer advice/solutions on any issues that may arise.
-1 Week from launch conference calls with all members of the team took place and a full briefing document was produced for them to look through in advance on the changes that would occur in stores.
Within the 10 day period new Technology lines were installed in stores with the relevant security solution, demo modes enabled and the correct POS displayed. Several stores were also visited the week prior to launch to act as a "test" to overcome any challenges and highlight anything which may need to be briefed clearer.
1/3 of the full estate were visited within the first 3 days of the Range Change.
eXPD8 Central Office reviewed compliance data daily, reviewing that all equipment was installed in store and any reactive measures taken if necessary – first rate Tablet Technology which all Technical Support Persons view their briefs and plannograms on allowed for completely transparent data review and Central Office the ability to see images and compliance from store within 45 minutes of a visit.
New lines were implemented within the 10 day period and any replenishment conducted in weekly visits after launch.