JS Mobile Range Refresh October 2018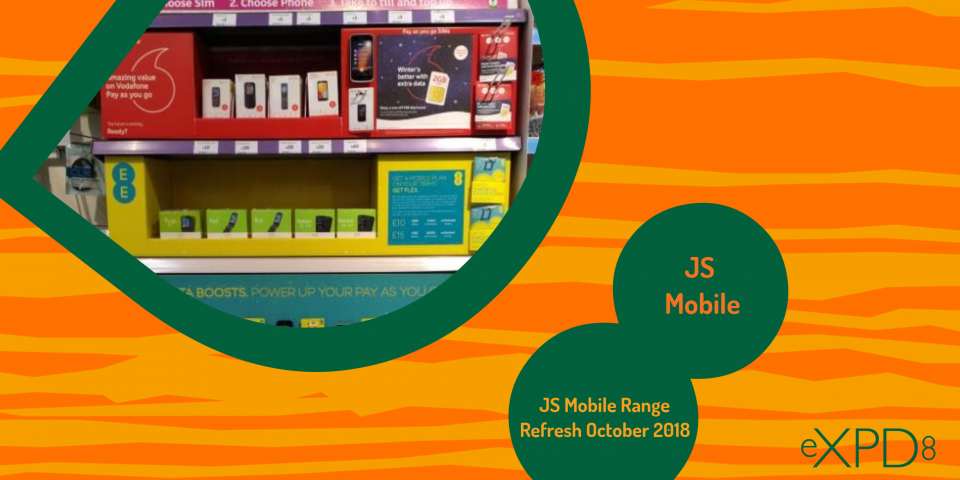 Results
Average compliance achieved
Amount of POS sited
% set-ups/visits completed
Our response
Range Refresh planning started 12 weeks prior to the activity – this included creation of a critical path and weekly meetings with all relevant stakeholders including buyers, warehouse distributors and POS suppliers.
eXPD8 were responsible for walking in all POS for the range refresh (from the blocker to the dummy phone brackets) and implementing on the mobile bay in stores.
eXPD8 received all blockers into the Allegro warehouse where they were then distributed to merchandisers to walk into stores. All other POS e.g. TTT Tickets were sent direct to the eXPD8 Central Office hub and mailed out internally.
Within the 3-day period, the mobile bay had been updated in all stores with the new POS to planogram.
eXPD8 Central Office reviewed compliance data daily, reviewing that all POS had been received by merchandisers and implemented correctly in stores.