Music Shipper Launch – Case Study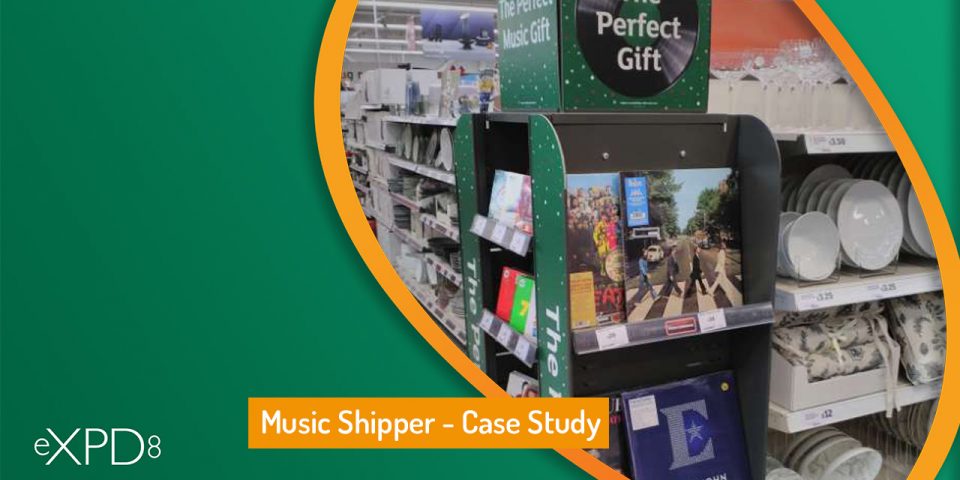 Results
Average compliance achieved
Number of Stores visited
Additional results
Overall compliance for the set-up on finalised at a very successful 94% on launch day
eXPD8 impacted an uplift of 56% on overall compliance in stores
Our response
Merchandisers were provided with detailed instructions in a Brief created at eXPD8 Central Office, which also included visuals of the POS to be located and sited on the SS4 Tower and Planograms which were provided by Sainsbury's Head Office ahead of the activity going live. Merchandisers were given access to these briefs ahead of and during the launch activity, which enabled them to familiarise themselves with the task at hand and to complete the set-up successfully.
Regular communication between the eXPD8 Central Office team and the Client ahead of the activity ensured that our Briefs were as informative as possible, and that any potential issues were addressed prior to the live date where necessary.
During the launch, we were able to view live compliance data fed back via Merchandiser's tablets. A small number of issues were reported on the day, such as damages to the SS4 Tower. Any instances of non-compliance were relayed to the Client throughout the day, as well as included in a bespoke report once the activity had finalised.