Now 104 CD Launch – Case Study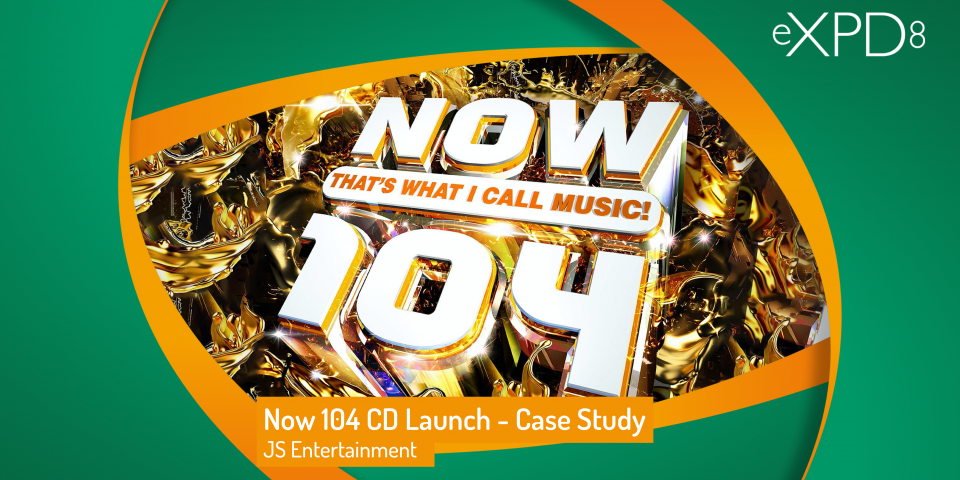 Results
Average compliance achieved
Number of Products merchandised
Number of Stores visited
Additional results
A successful outcome of 91% overall compliance was achieved for the launch
eXPD8 influenced a 38% uplift on compliance in stores
Over 10,500 copies of the CD were merchandised by eXPD8
Our response
Detailed briefs were created by the Central Office team ahead of launch day, which included instructions for the set-up, along with planograms and imagery of the 'Now 104' branded Headers, Fins and Barkers to site on the SS2 Entertainment Tower. Merchandisers had access to these briefs before and during the launch activity, enabling them to complete the set-up tasks successfully.
Regular communication between eXPD8 and the Client in the run up to the launch ensured that all the necessary information was provided, and therefore our Merchandiser briefs were as informative as possible.
During launch day, we received some feedback from our Merchandisers that the new POS for the SS2 Tower had not yet been located in several stores. Merchandisers liaised with the stores to make them aware, resolving during the time in store where possible, or informing Sainsbury's so that spares could be re-ordered if necessary.