Picture Books Shipper Set Up Case Study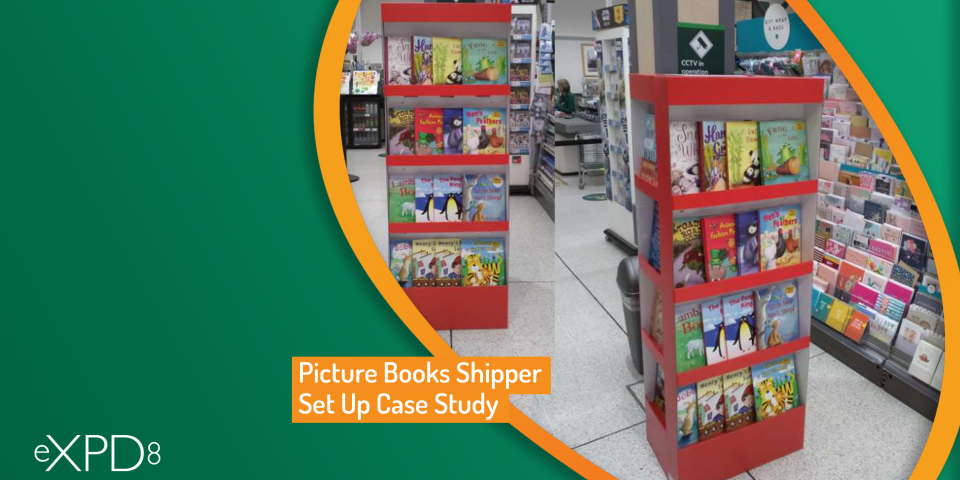 Results
Average compliance achieved
Number of Products merchandised
Number of Stores visited
Amount of POS sited
% set-ups/visits completed
Our response
We created a bespoke brief at central office to provide our merchandisers with all the required information to carry out the work.
Ahead of the calls compliance questions were loaded to merchandisers tablets – these being tailored to the retail chain in question and allowing for key data capture.
To assist with locating shipper and stock in store, POD's for both the shippers and stock were made available to our merchandisers on their tablets.
Launch day visits were to set up, site and fill the shipper with stock in all 291 stores visited.
eXPD8 ensured that all shippers were set up to planograms provided.
On the day of launch, interim reports were sent to the client to keep them updated on how the activity was going.
Final report was sent on the morning after launch day this included all the data and images of the shipper set up.