Retail merchandising and fulfilment of SIM card pack update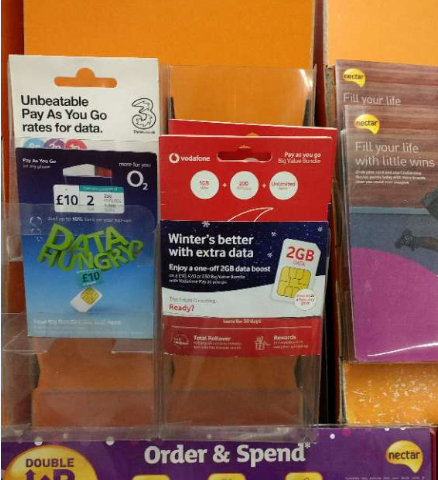 Results
Average compliance achieved
Number of Stores visited
Amount of POS sited
Additional results
eXPD8 were able to feedback to Sainsbury's up-to-date information regarding changes to store's ranged stock and fixture profiles.
In excess of 30,000 items were distributed to our merchandisers and walked in to store – this distribution exercise was turned around within 1 week.
Our response
Briefs were created at our Central Office. These were required to be detailed enough to allow our field team to complete the tasks while also remaining flexible enough to account for the various fixtures and POS they were likely to encounter.
Belly bands were received into our Central Distribution Hub and then "pick and packed" based on the individual stores SIM Card availability. All POS was then sent to merchandiser addresses to "walk in" to store and site on the relevant products.
Compliance questions were bespoke to the store. These were imperative to report back to our client how many items had been sited.