Spider-Man: Into the Spider-Verse Product and POS Displays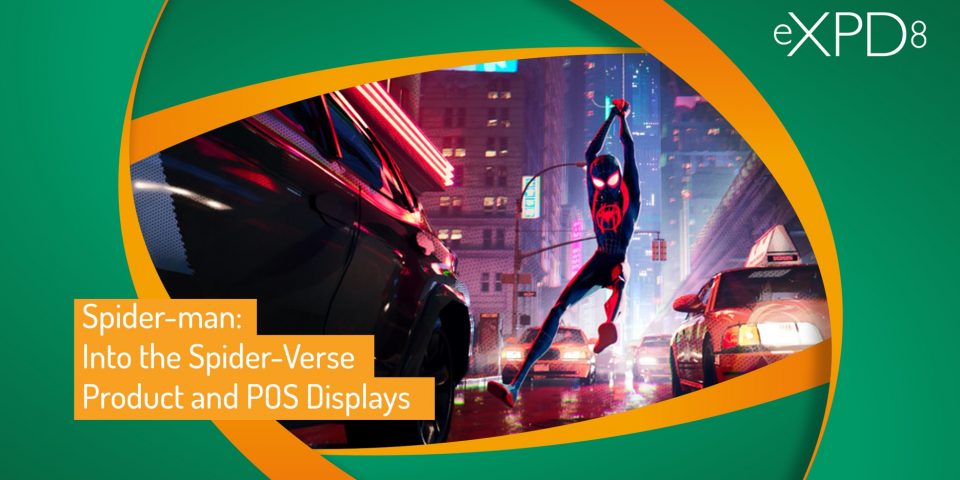 Results
Average compliance achieved
Number of Products merchandised
Number of Stores visited
Amount of POS sited
Additional results
Sales of all Spider-Man: Into the Spider-Verse formats were strong across all grocery chains.
eXPD8 achieved final compliance levels over 95% in all retailers, even with the challenges of launching over Easter weekend.
Unexpectedly high sales for the high definition formats negatively impacted launch day compliance due to low stock availability. eXPD8 worked closely with retailers through the first week of launch to monitor stock levels and ensure replenishment was pushed out to stores as quickly as possible.
Our response
Leading up to the launch eXPD8 minimised potential issues that could affect compliance due to the double Easter bank holiday by detailed forward planning and great communication with all stakeholders.
Spider-Man: Into the Spider-Verse was supported ahead of launch with Pre-Release activity in both Asda and Sainsburys. In Asda, the launch was promoted with interactive Standees with detachable Spider-Man masks to build customer engagement. The Standees were set up in 100 stores with an overall compliance level of 95%. In Sainsburys, shelf Wobblers were installed in the Toy Department near Spider-Man products to raise awareness ahead of the release.
On launch day eXPD8 walked in and set up POS in Asda and Morrisons, and set up and merchandised POS in Sainsburys, Tesco and HMV stores.
Compliance updates were sent to Sony Pictures regularly during the first day of launch.
eXPD8 merchandisers visited stores later in the week to replenish the title, maximising opening weekend sales opportunities.