Successfully Merchandising Sainsbury's Go Travel Range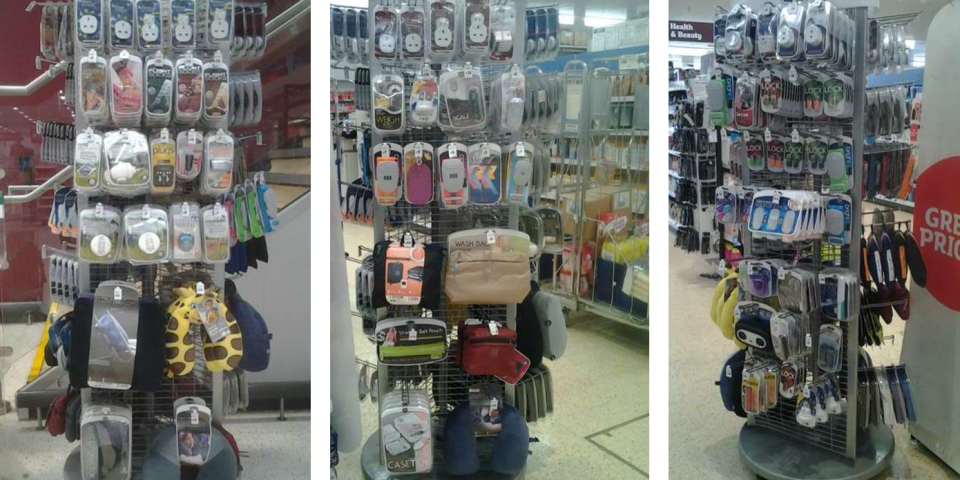 Results
Average compliance achieved
% set-ups/visits completed
Our response
Ahead of the range change a full audit was conducted to review how many hooks/pegs each tower had and how many were missing – it was important ahead of launch to ensure all towers had enough hooks to display the full list of SKUs, this to maximise availability and sales.
eXPD8's specialised team of Merchandisers were responsible for the walk in of the hooks where required across the country.
eXPD8 visited all stores across the course of 1 week – within their visits they sited any additional hooks in store in addition to refreshing the tower to the new plannograms. SELs were also displayed and the tower replenished on all sides.
Planning to implementation was actioned within 3 weeks, this included; fulfilment, brief writing, question writing, distribution and execution. All merchandisers received a full brief on their tablets in store and answered their compliance questions whilst visiting store – this giving total transparency to our central office and client throughout the promotion.
eXPD8 Central Office reviewed compliance data daily, reviewing that all stock and hooks were installed in store and any reactive measures taken if necessary.
A reporting suite and selection of images was compiled and distributed to display our support in store.