Visual Merchandising Consultancy For Rosie Cosmetics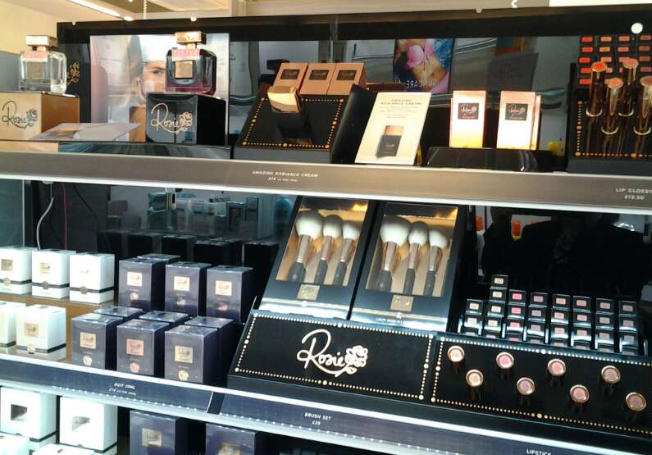 Results
Number of Stores visited
% set-ups/visits completed
Additional results
All 296 stores across the 3 phases were visited and the set-up was completed in accordance with the schedule.
All fixtures arrived in the right store on time, and were located and deployed in the agreed location on the shop floor.
100% of set ups/visits completed
The Sales plan was beaten by an astonishing 52% in the first 6 weeks.
An article in Beauty News shortly after the launch stated "The cosmetics join two fragrances in the Rosie For Autograph range which started as a line of lingerie and has since expanded into lounge wear and perfume. Marks and Spencer says that the brand has become "an all-time bestseller" in its stores."
Our response
eXPD8 carried out a trial set-up within M&S with their Visual Merchandising team prior to launch.
Store were mapped and a merchandising team with significant prior experience was identified and scheduled to store through the eXPD8 scheduling application "WIXXY", and this information was shared with stores.
A relationship was developed with the M&S Commercial Managers and key Beauty Colleagues in M&S Central Office, by sharing information and providing updates in relation to the roll-out.
A training video and briefing pack were created and disseminated seamlessly to the Field through the tablet management system to ensure that the client's requirements were clear.
A timed trial was completed in a local M&S store to ensure that the brief, reporting and imagery was clear and concise prior to launch.
To have the greatest possible impact, the campaign was conducted in 3 phases starting with 122 "Concept" stores (i.e. the largest) including 6am starts within the flagship stores, followed by 99 "Beauty lite" stores and finally, a more basic set-up in 75 core stores.
The fixture back panels and header and footer plates were sited alongside cassettes and testers.
The fixtures were merchandised with stock to planogram.