Becoming a Disability Confident employer means we are making the most of the talents disabled people can bring to our company and it's something that is close to my heart.
Back in 2002 the concept of eXPD8 Ltd was born. My business partner Peter and I had spent long enough in corporate life and we both wanted to start something ourselves. Peter and I had already worked together for a number of years, so we had a clear understanding of each other's skills and abilities.  From a personal perspective whilst we had become friends we also shared something in common, which was both of us had disabled sons, Dean and Harry, so had an understanding of what each of our families were experiencing and the challenges that lay ahead.
Between late 2002 and early 2003 Peter and I, along with other ex-work colleagues spent considerable time discussing and designing the shape, personality and practical manifestation of what would become eXPD8 Ltd. For us it was important to not only have a clear business strategy, but also to define what we personally wanted the business to achieve.
The most important thing for Peter and I was to develop the business so it could assist our sons in having an independent but supported lifestyle, including providing them with an opportunity to work within the business, in order to provide structure and routine in their lives as well as having an opportunity to earn a wage.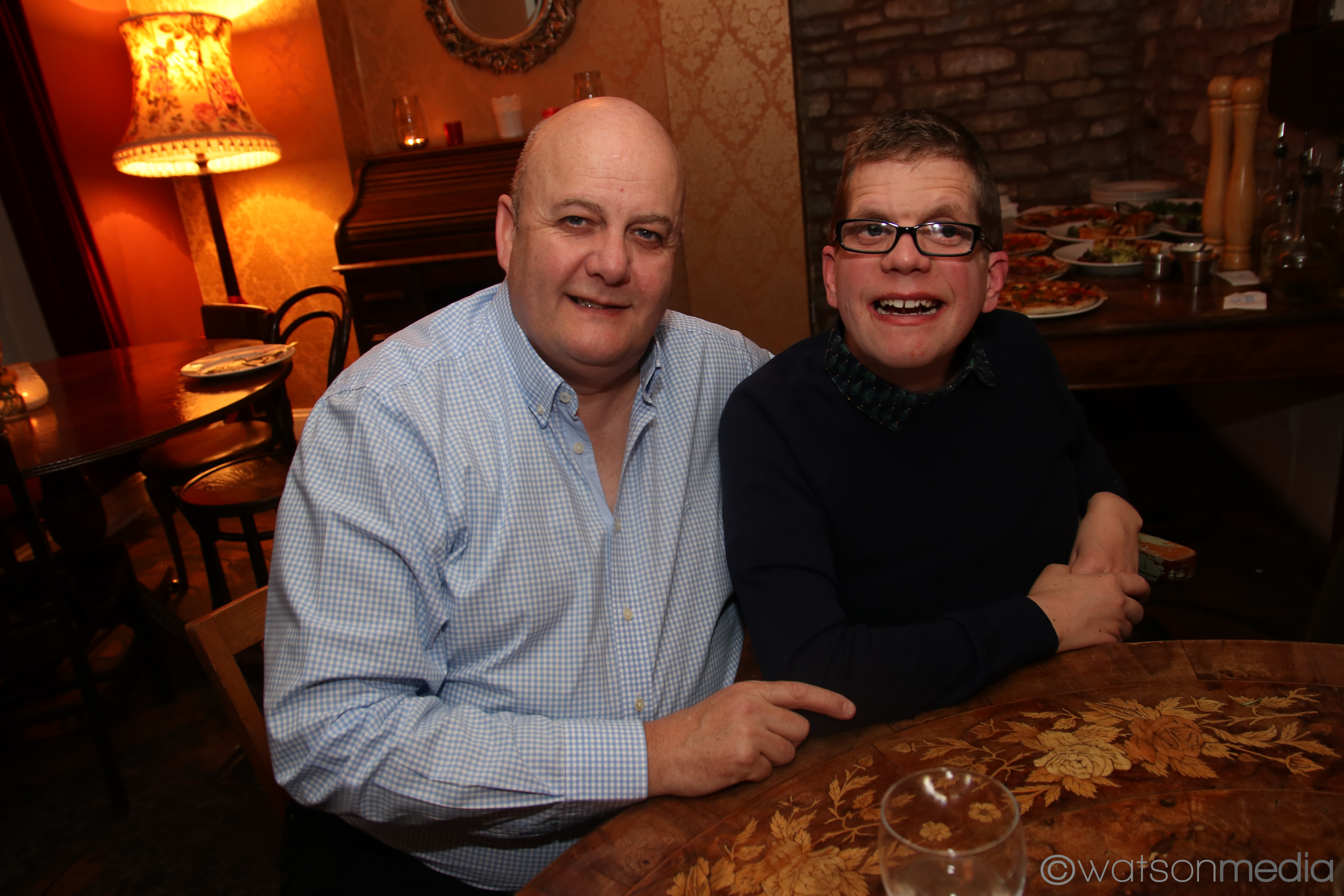 In May 2003 we launched eXPD8 and the business has steadily evolved, grown and developed into its current shape. We have always considered ourselves to be a fully inclusive employer; we have never excluded anyone in our recruitment process, but our office environment was never ideal for some potential candidates. It was an old 3 storey merchants house, so not adaptable and difficult to navigate around. We, like many other companies also used the standard approach to recruitment, using the same agencies, same websites etc. so never really targeted the untapped potential that exists within the millions of people who have a disability or health condition.
I was proud to be able to offer employment to my son Dean. He joined our team on a part-time basis and works in our office each week undertaking his varied duties. He is accompanied by one of his carers who also looks after him in his own house. We have undertaken a number of measures and adjustments to facilitate his working. He has a job description, defined roles and responsibilities and is measured and treated the same as all employees.
For Dean it has given him an added sense of purpose and makes him feel part of a team. He really enjoys coming to the office and engaging with the other employees. After a couple of years, he wanted to do more so he now also works for us within one of the Sainsbury stores we service. He attends the store once a week and undertakes merchandising work alongside one of our experienced team leaders, again he is also accompanied by one of his carers. The Sainsbury store are brilliant, they have a very inclusive approach to employment and are very supportive of all disabled individuals.
Seeing how much employment has meant to Dean and the progress he has made has really spurred us on in eXPD8 to do more and review our whole approach to recruitment, we have a real desire and drive to ensure going forward we attract and employ individuals who have disabilities or health problems. Of course, we will always expect whoever we employ, to have the skills and ability to perform their role and we are aiming to employ a more balanced workforce, one that more accurately reflects today's society.
We now also have the added benefit of having moved location. Our new offices are ideal, modern and designed to be fully accessible, with lots of facilities specifically aimed at making life easier for disabled individuals. Everything is on one level, we have extra wide doorways, entrance ramps and lots of space between work areas and desks.

So, with our new facilities and a focus on realignment of our recruitment process we are full steam ahead with our aim to attract and employ more individuals with disabilities, as we understand the value they bring to the workplace and the contribution they can make.
We have recently embarked on attaining our Disability Confident accreditation, we have already completed level 1 and level 2 and we are keen to achieve level 3 as soon as possible, as that will show us to be a Disability Confident Leader. Our aim is to become an ambassador and encourage our clients and other organisations we engage with to take up the challenge and gain their disability confident status.
Working closely with the local department for work & pensions team, we have begun to develop further strategies which will enable us to be successful in achieving our aims. They have already provided great support and advice and will continue to work with us closely in order to develop local opportunities.
(Video Source: https://disabilityconfident.campaign.gov.uk/)
At eXPD8 we are proud to be supportive and actively engaged in developing opportunities for individuals with disabilities or health problems. We believe they will add value to our business and help us all to understand the need for and practice real diversity in our recruitment.
To find out more about our business, vacancies and how we can help you, please contact hello@expd8.co.uk.  And tap here to see how you can start your journey on becoming a Disability Confident Leader.
Co-Owner and Director of eXPD8 Ltd.