I started my eXPD8 journey nearly 4 years ago working as a Display Representative. This role really fitted in with 'Mum Life', I could work around school drop-offs and pick-ups and the flexible working hours meant I could plan my visits around the husband's shift patterns, attend school activities, and really work at my own pace. Merchandising the cosmetics fixtures in my local Tesco was always my favourite call. I loved working with the cosmetic brands and found the role really suited my methodical working style.
Eventually, I progressed to Cosmetics Ambassador and this role is something I'll always be very proud of – from working with my fellow Ambassadors and the Beauty team at Central Office, participating in Range Change Time Trials, Price Updates, and supporting my colleagues in the Field with day-to-day issues, all helped me learn so much more about how our Field visits bring so much value to the brands.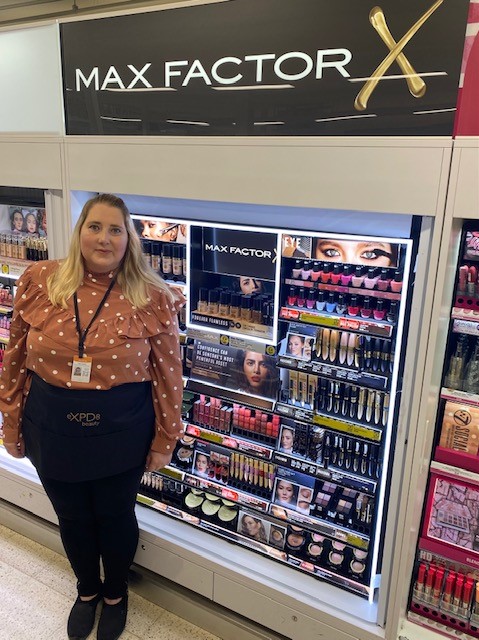 Retail is Detail
Merchandising Cosmetics needs a keen eye for detail. It can be quite a task to update a fixture with a Range Change, ensuring products are correctly priced and displayed whilst adhering to the brand's plans. As an Ambassador, the work for a Range Change starts as soon as the eXPD8 beauty team start planning the activity. This might include checking product information or testing instructions, and sometimes trying a whole new kit on the fixture before it gets manufactured. Once the visits are in full swing, it is then time to support the BDMs with hints, tips and sometimes just a little reassurance.
Progress and Experience
eXPD8 are keen to support progression and now my children are older, I decided that I would like a new challenge which resulted in my move over to Central Office as an Administrator in the eXPD8 beauty account team. I found my skillset from the Field really helped my transition. Already having the knowledge of the cosmetics fixtures, brands and how the eXPD8 beauty team liked to work, meant I was quick to settle in and start to offer up knowledge from my previous experiences.
Sometimes that's suggesting ideas for briefs and questions for planned activities and at other times, this means I can participate in Brand fixture time trials with the Client and POS Designers helping them to understand how BDMs work in the field and pointing out the challenges that they may encounter. This has positively shown our clients that the team have a greater understanding of an activity and really are the beauty experts!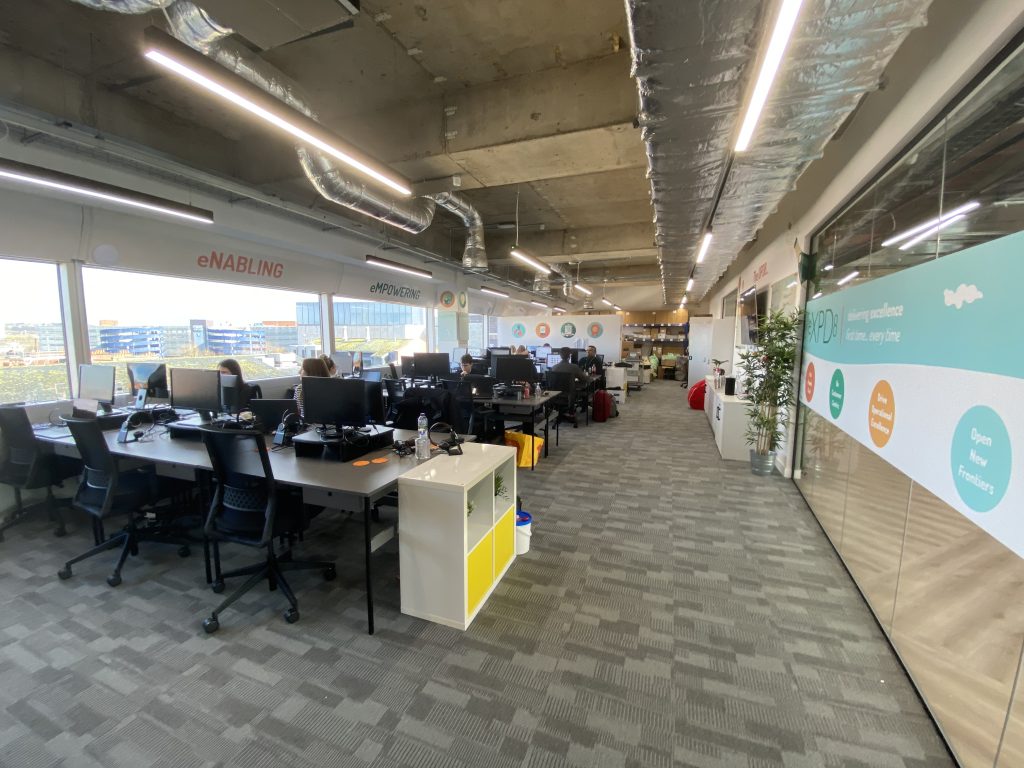 Seeing Operations in a New Light
Learning more about the business and how Central Office works has also been quite the eye-opener. The processes needed to plan a new activity or simply send out POS are much more in depth than I ever appreciated when out in the Field. I most certainly have a newfound respect for the Data and IT teams, that's for sure! It also has shown me how much the Field team are valued. Without the DRs on the ground executing the work so carefully and diligently, we would not get the amazing results that we strive for.
My working day has changed quite a lot too. Working remotely means I keep in touch with my colleagues via Teams, and daily eXPD8 beauty team video meetings ensure I never feel out of the loop. Planning new activities, problem solving and supporting the field are all a daily occurrence. I also visit Central Office in Bristol once a month. This helps me catch up in person with my team and meet the rest of the CO gang. My visits are always enjoyable, the atmosphere in the office is great and I absolutely love the amenities on offer – it's been a great transition and I'll continue to strive for service excellence.
Does this Sound like your Kind of Company?
At eXPD8, we care for our colleagues and really cherish their personal development, whether that's in the Bristol Central Office, or any of our Field locations throughout every postcode in the UK. If this sounds like the sort of company you see yourself working with, get in touch via RecruitmentTeam@expd8.co.uk and let's talk about the career you have in mind. We're looking forward to hearing from you and being a part of your success!