eXPD8 prides itself on treating all colleagues fairly and equally and welcomes the government action on gender pay inequalities in the workplace.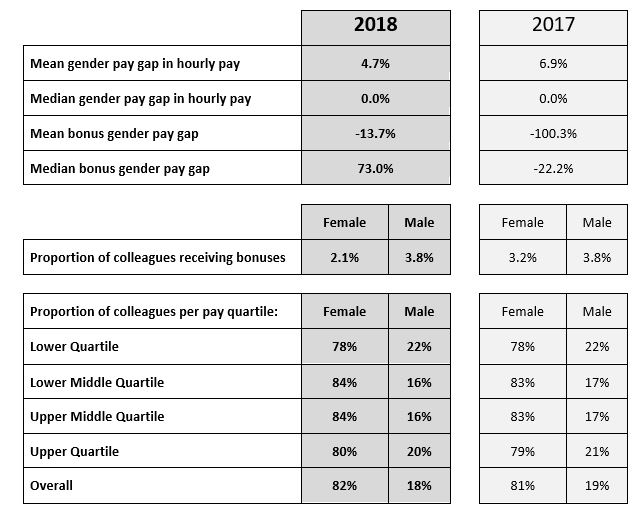 eXPD8 were delighted to be able to report a 0% median pay gap in 2017, one of only 8% of companies able to do so, and we are pleased to again report a 0% variance in 2018 i.e. colleagues paid in the middle of the range of salaries for males and females are paid exactly the same hourly rate.
We are also pleased to report a 32% improvement in our mean gender pay gap, which now stands at 4.7%, significantly below the national average. This improvement has been achieved as a higher proportion of our "top 30" paid colleagues are female than last year. Last year we reported that 57% of our "top 30" paid colleagues were female; this year, that has increased to 70% of colleagues – thus driving the reduction in the mean pay gap.
I confirm that the data reported is accurate.
Group Finance, HR & IT Director