eXPD8 beauty is focused solely on supporting beauty and cosmetics brands and retailers across the UK. We support brands and retailers in maintaining the best possible display standards, availability and visibility in order to drive sales in retail stores.
Since the launch of eXPD8 beauty, we've had some real success working with many different clients, helping them deliver their targets and driving excellent standards in store. We have supported in over 400 different activities on beauty this year, from range changes, clearance events, OFD implementation de-merching stands and re-merching stands.
Our business model delivers unrivalled national coverage through a fully-employed and trained field team. Unlike some other field marketing agencies, we schedule calls to merchandisers delivering 98%+ call coverage, and our trained Beauty Display Merchandisers are local to stores minimising both travel costs and our carbon footprint.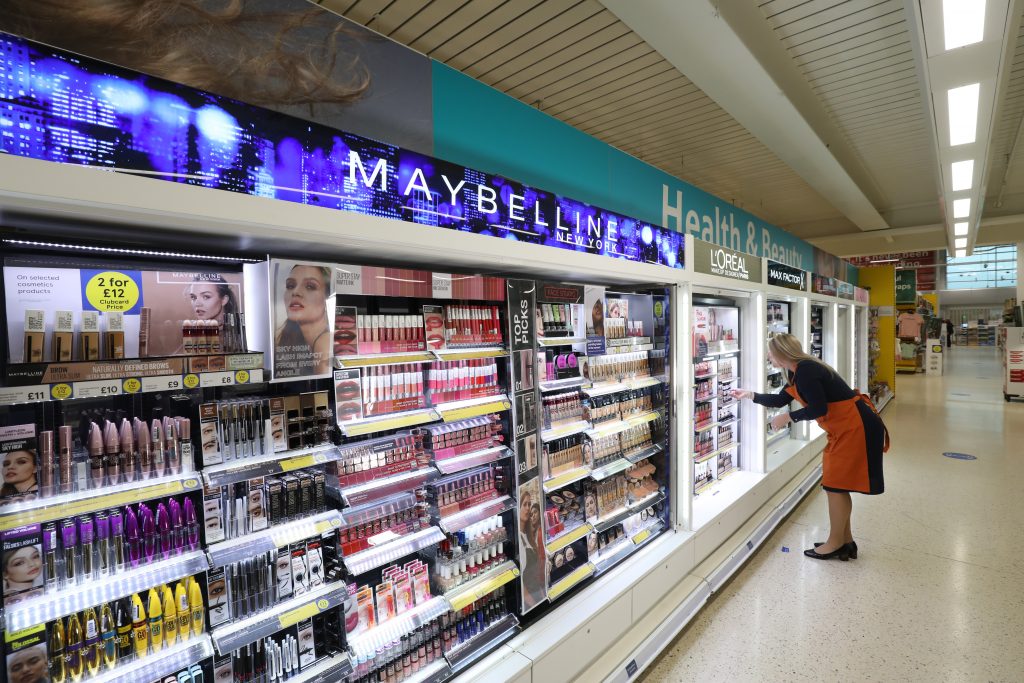 Supporting our people to deliver the best service possible
We go to great effort to look after our people ensuring they are inducted, trained and equipped for success and we provide the benefits of being fully-employed. We know that if we do not have the right people with the right skills and knowledge in place, we won't continue to be the market-leader in beauty retail support services – this means investing heavily in the onboarding and development of our Beauty Display Merchandisers.
Our Beauty Display Merchandisers undergo training to support them in working with multiple brands and across varying store sizes and undertaking complex range changes. The team are rewarded as they pass each training phase and are motivated to continue their upskilling journey so they can take on more calls and deliver the very best for our clients.
The eXPD8 beauty Difference
At eXPD8 beauty, we know our service needs to be as bespoke as our clients' needs. That combined with our experience, our unique business model and the human touch means we're leading the industry. If you're looking for beauty and cosmetics specialised retail support services that are a cut above the rest, please reach out to our beauty team on hello@expd8.co.uk or use our contact page to learn more.