At eXPD8 beauty, all our clients are different. Different governance structures. Different product sets. Different outcome requirements. This means, when it comes to delivering execution perfection, first time… every time, we don't take a one size fits all approach. Rather, we consult, considering a range of requirements which we understand can change at a moment's notice. Rather than just taking orders, we think strategically about what is best for our clients, drawing upon our two decades of retail support services experience, and layering on our beauty and cosmetics expertise. It's what sets us apart.
Working across 9 brands in a wide range of major retailers, with Tesco being our main partner, we understand the importance of really getting to know our clients' brands; essentially operating as an extension of their businesses. We know their customer demographics and how each product set is tailored to each – and we know how to reach those customers with the right promotion, in the right place at the right time, ensuring everything is fully visible and available. Because we're with our clients throughout the life cycle of a specific range of products, we have a deep understanding of how to drive sales for them.
Clarity in Communications
Part of the way in which we deliver a best-in-class service is by conducting regular catch ups with our clients; this can take the form of Teams calls, or directly face-to-face on occasion. It's important to ensure that these are followed up with comprehensive notes, so that we don't miss important information. So that our account managers can really understand our clients, each only works with a few brands at a time, meaning they can really get into the detail, which is so crucial when planning the sorts of complex calls required. Of course, there's consistent communication via email, to ensure everything is on-track and delivering.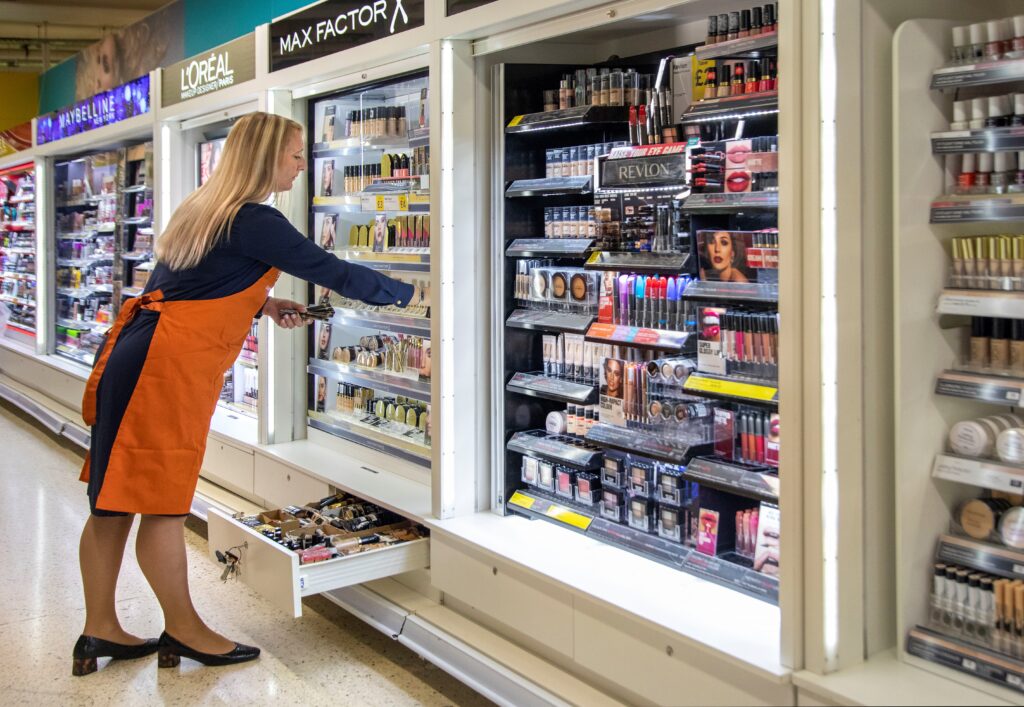 Listen, Learn, Iterate
Being a consultative retail support services agency means really listening to our clients. By really listening and understanding our clients, we are able to tailor briefs more precisely, and this means the performance of any given call is better than it might be at an agency that take a more generic approach to briefs. From there, once visits in stores are completed, we learn through analysing the data, and pass those insights to our clients, all the while thinking about how we can optimise the next wave of activity – this positive feedback loop is where the real results happen.
Agile & Responsive
We work in a fast-paced industry. Beauty, as a category, is complex. In addition to the wide product sets, there's the prices, shades and strips, and this can be difficult for brands to get right, particularly at scale. We're able to manage this effectively, because of the knowledge that has built up within our business. It means when things do change, we're able to respond dynamically. There's rarely something we haven't dealt with elsewhere, and if the challenge is new, we have the resilience to respond.
Our business model delivers unrivalled national coverage through a fully-employed and trained field team. Unlike some other field marketing agencies, we schedule calls to merchandisers delivering 98%+ call coverage, and our trained Beauty Display Merchandisers are local to stores minimising both travel costs and our carbon footprint.
Direct Relationships with Retailers
Having great relationships with our clients is naturally important, but so is having the same with our retailers – this means at all levels of the business, all over the UK, we're able to deliver the most effective service possible. Our merchandisers are in stores 7 days a week and build a close relationship with their store and store colleagues, and as a result are really be able to influence where it counts to ensure products are selling.
Reporting with Strategic Analysis
Moreover, it's not just about running the numbers – it's about taking a data-led approach to everything we do. At its core, eXPD8 beauty retail support has a sophisticated technology layer, meaning from brief to reporting, we have visibility and our clients do too. And while transparency is important, it's also crucial to be able to read that data and create to actionable insights. We take what we know, what worked, what didn't and look at how we can set performance benchmarks each time to constantly improve.
The eXPD8 beauty Difference
At eXPD8 beauty, we know our service needs to be as bespoke as our clients' needs. That combined with our experience, our unique business model and the human touch means we're leading the industry. If you're looking for beauty and cosmetics specialised retail support services that are a cut above the rest, please get in touch with me on hello@expd8.co.uk or use our contact page to learn more.
Laura Bond
Client Services Manager – Beauty