With the ever-competitive retail landscape it is important that if brands wish to succeed that their products need to be able to stand out from competitors, areas such as product visibility are vital in achieving this. At eXPD8 our Localised Field Marketing approach can maximise visibility and give clients the data necessary when conducting their retail marketing activities.
Localisation refers to the process of tailoring a businesses practices to local needs, retailers have been using this to guide inventories and increase operational efficiency almost unanimously. However, at eXPD8 our unique field structure allows for the benefits of a localisation to be used in the field marketing sector and pass the benefits on to our clients daily.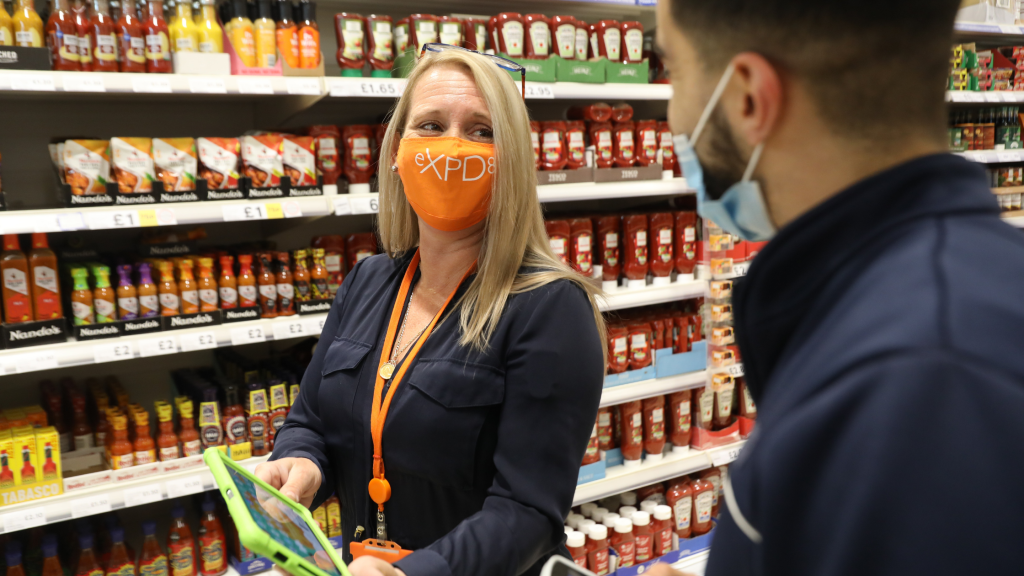 Our structure and scheduling system prioritise having Merchandisers working at their local stores with 97% travelling less than 5 miles to their store, meaning our merchandisers have the local knowledge a traditional field marketing approach cannot account for. Other benefits include our unrivalled coverage and the environmental benefits of reduced travel, however there are other benefits which may not be as apparent.
As a result of our innovative scheduling system, our team build meaningful relationships to their local stores and store colleagues up and down the country, giving them the confidence to make meaningful change in store. To summarise; a Localised Field Team allows for each client to have its own extended arm embedded within each store visited.
During my time at eXPD8 I have had the privilege of seeing these benefits from both a field and central office perspective. Initially in the field, I saw the benefit of working at my local store simply as having local knowledge. However, alongside the extensive training on offer from eXPD8's Learning & Development tools, I gained the confidence to tackle the variety of tasks challenges seen in the field appropriately.
When I moved to work in the central office, I learned the localised approach of our field team is also used as a source of information for use within our client services team. This information from our merchandisers alongside compliance data gives our client services team the ability to identify trends in both individual stores and on a national level. The advantage of this is that we can help clients choose which stores we should visit in accordance with their individual needs.
A localised field marketing approach also opens the opportunity for our merchandisers to walk in point of sale directly to stores. This has the benefit of bypassing store warehouses where point of sale can get lost in the multitude of priorities stores have to deal with every day. Instead, our merchandisers can walk in, set up and stock point of sale in one visit, vastly improving day one compliance. Being able to walk in point of sale alongside our merchandisers store knowledge and client services extensive data allows for eXPD8 to offer the benefits of a cost effective, data driven and localised field marketing approach to every one of our client's promotional activities.
To find out how we can help your brand with a targeted, cost effective and localised field marketing approach, get in touch with us at hello@expd8.co.uk
Will Newill