With rising energy prices, rising inflation, and the rising cost of goods, it could be enough to put you off your Christmas Turkey. As we head into a recession, which is predicted to last for 1-2 years, there comes further pressure and tightening of budgets for businesses that are already dealing with a post pandemic recovery.
Rising prices are eroding real wages and consumer spending is likely to become more considered and cautious as we move forward. Brands and retailers looking to win the battle for share of wallet will need to get everything right, from pricing and promotional strategies, to stock availability, and visibility of products at the point of purchase.
Making smart choices about your field marketing activity has never mattered so much. The days of deep pockets, funding blanket coverage and set call cycles, are a thing of the past. Investing in flexible local resource, supported by data driven insight, to drive the right activity, in the right place, at the right time, can deliver a higher return on investment for your business. eXPD8 Field Marketing can help you to achieve this, driving sales and growing brands, whilst managing your costs.
What makes us different
eXPD8 Field Marketing operates a unique business model with operational efficiencies delivering a 40% cost saving against traditional field marketing models. Our c.2500 fully-employed field team are located throughout every postcode in the UK, delivering unrivalled coverage across c.30k calls per week. Our clever scheduling system means we allocate work to specific colleagues rather than offer work. We deliver quality activation through a fully-trained, tablet equipped, motivated team that are dedicated to their local store (97% within 5 miles), and we are instore up to 7 days a week, 364 days a year. Operating as an extended arm of in store resource, we work on behalf of the retailers themselves, in addition to brands, which means we have unrivalled relationships at all levels in store.
eXPD8 are the only field marketing agency who are fully-accredited in all 3 of the top multiples – Tesco, Asda and Sainsbury's. This means we have permission to be instore and as trusted partners we have access to internal systems and data which others do not. As accredited merchandisers we undertake training on the retailer standards and procedures, and we receive support and accessibility from the retailers to enable us to do our job efficiently and effectively.
We provide multiple commercial models which can be tailored to your specific needs, from our planned core merchandising services, to data-driven interventions in up to 48 hours, and crowd-sourcing services to achieve simple tasks. Whatever solution is right for your business, we have it covered. Our services can be dialled up or dialled down to suit your business needs, whether that's to support promotional activity, seasonal peaks and troughs, or to help manage your budget. Our agile model allows you to invest in resource where it counts, ensuring every pound spent delivers for your business. Looking for a big launch? Our UK wide coverage and local model means you can achieve day one activation nationwide, something others simply cannot achieve (we can execute to a certain time of day if needed too).
We're a green option! Our team are local to their store meaning we naturally reduce our travel miles and our impact on the planet. With brands under increased pressure to meet their environmental targets, finding a more sustainable field marketing option is the right approach for the future. The added bonus here is you're not paying for someone to be driving long distances in the car and you don't suffer from imbalanced call coverage across a wide territory due to favourite store bias, or not wanting to travel to distant stores.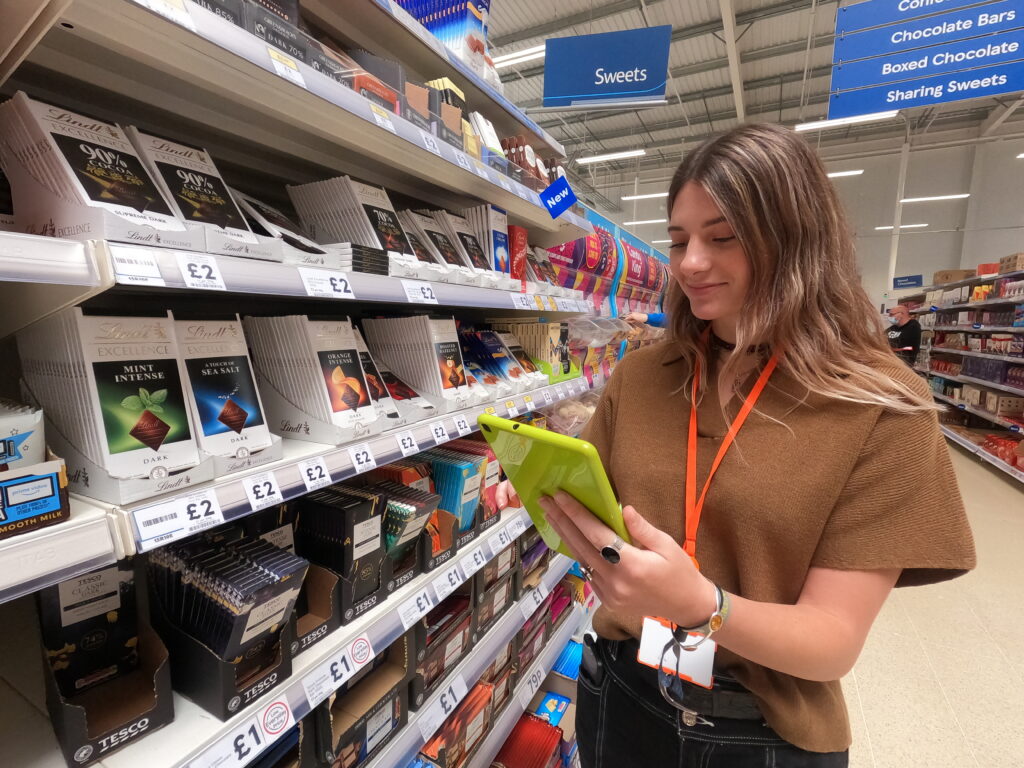 Helping brands navigate budget pressures
Few organisations can succeed on their own. Businesses rely on their ecosystems as building successful partnerships can help a company deliver a competitive edge. Building strategic alliances with third parties is the most important strategy to help businesses reach their growth objectives, bringing agility and resilience to growth. Businesses need the right partners and the ability to connect it all*. eXPD8 can help to achieve this.
With the current pressure on budgets, brands would do well to consider a new approach to their field marketing and maximise their return on investment. Having previously spent 20 years working for major brands prior to joining eXPD8, often outsourcing work to other field marketing agencies, I wish someone had told me about the many genuine benefits to be gained from working with eXPD8 Field Marketing.
Working with a wide variety of brands and retailers across the UK, with excellent client feedback and a collaborative approach to client partnerships, we are confident that eXPD8 can help you to enhance your field marketing activity during the challenging times ahead.
Let's chat
If you are interested in finding out more, please get in touch at hello@expd8.co.uk
*(Source: KPMG 2022 CEO Outlook).